So Happy Together: The Right Kind of Collaboration
The success of projects involving several stakeholders can depend on achieving the right balance of internal and external contributions.
Bottom Line: The success of projects involving several stakeholders can depend on achieving the right balance of internal and external contributions.
As the global marketplace becomes more competitive, companies must churn out new and better products at faster rates. To that end, companies as varied as IBM and Frito-Lay have partnered with multiple other firms in an attempt to improve their R&D efforts. But although researchers have speculated that multiple-partner initiatives could help firms speed up development and cut costs, actual evidence of these benefits remains scant.
In fact, multi-partner projects that have gone sour have generated more publicity than those that have succeeded. Most prominently, more than 100 outside firms collaborated on Boeing's troubled 787 Dreamliner development and rollout, and several analyses of the initiative's failures have pinned the blame on the difficulty of managing external partners. Airbus, General Motors, and Intel have also generated their share of downbeat headlines after overseeing disappointing multi-partner initiatives.
To be sure, ventures involving several collaborators are tricky, requiring the central firm to juggle the communication processes, decision-making philosophies, and project management styles of each subordinate company. Despite advances in communications that facilitate greater cooperation between organizations, most research has looked only at what happens when a firm partners with one other firm, leaving unaddressed the question of how companies can best design an effective strategy for R&D ventures with more than one external company.
To provide some enlightenment, the authors of a new study interviewed project and senior managers who oversaw 147 initiatives in which external partners contributed significant design or engineering work. The average project in the sample had an eight-month time frame, carried a budget of around US$3 million, and utilized a team of about 60 employees from both the originating firm and its external partners. The companies studied operated in several industries, including computing, telecommunications, software, auto manufacturing, and medical equipment manufacturing.
The respondents provided information about how the partnerships affected the market success of the eventual product and the revenue generated from its release. They calculated the change in revenues that could be chalked up to the use of partners instead of internal departments. They ranged from a 50 percent decrease in income to a 90 percent increase, showing that multi-partner initiatives can be a big loss or a big hit for the innovating firm.
What factors determine whether a complex project will fail or succeed? It's not a matter of when partners join the venture, the authors found, but of how they're expected to contribute. Specifically, the scale of partners' involvement — or the extent to which they share resources with the central firm — has a big impact on the eventual product's performance. Think of it as a bell curve: At minimal or high levels of partnering scale, projects delivered lower returns, but at the intermediate point, initiatives benefited significantly from the input of external companies.
The scale of partners' involvement has a big impact on the eventual product's performance.
"In essence, we argue that there are positive returns from multi-partnering efforts when partnering scale increases from [low to medium] levels," the authors write, but before that scale reaches the stage where too many cooks spoil the broth.
The formula can be further refined by tweaking the role that partner firms play in the project. Increasing the breadth of their participation — the extent to which external companies' responsibilities and resource use were spread along the entire value chain of the initiative — tended to amplify the negative effects of partnership. On the flip side, intensifying the depth of partners' involvement — by giving them a larger role in specific jobs within the chain — allowed managers to overcome the adverse consequences of multi-firm cooperation and operate at a higher level.
Overall, the results suggest that managers have some leeway in developing a comprehensive plan for multi-partner R&D ventures, and that external firms that are sapping too many resources along the project chain should be redirected into more focused, single-minded tasks.
Still, the bell pattern means the challenges of coordinating multiple-partner projects can certainly outweigh the benefits, the authors write. As a result, they suggest that firms invest heavily in communications infrastructure to improve their ability to share intellectual property with their partners.
Companies should also consider appointing supply chain integrators — internal managers with the requisite amount of business and technical knowledge to oversee multiple functions within a project. Integrators have been shown to boost communication and learning across company boundaries and "can serve as a good starting point to mitigate the coordination challenges" of multiple-partner projects, the authors advise.
Source: "Collaboration in Multi-Partner R&D Projects: The Impact of Partnering Scale and Scope," by Anant Mishra (George Mason University), Aravind Chandrasekaran (Ohio State University), and Alan MacCormack (Harvard Business School), Journal of Operations Management, Jan. 2015, vol. 33–34
Recommended stories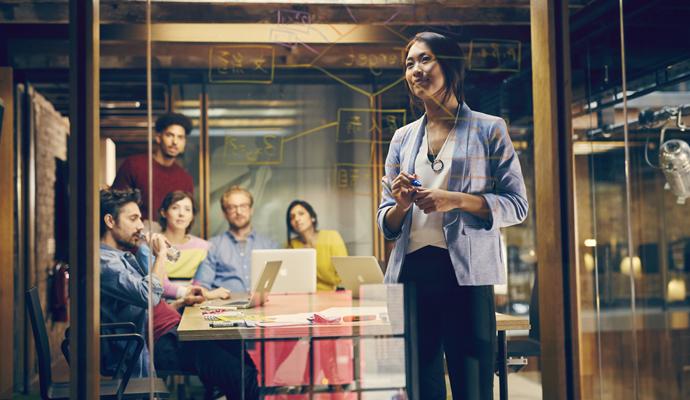 Five foundational building blocks can help innovators maximize value creation inside their organization.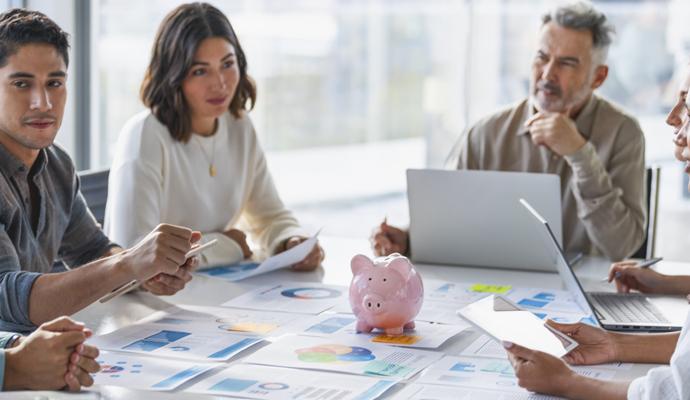 An early '90s comedy–drama, set in the heyday of corporate raiders, offers a nuanced view of stakeholder capitalism.