The Best Laid Marketing Plans
Brilliant digital marketing will not compensate for a digitally disadvantaged business model.
The digital disruption epitomized by Uber, Airbnb, and Netflix that we are all too familiar with is beginning to play out in the consumer packaged goods (CPG) industry. The approach taken by startups such as Dollar Shave Club, Harry's, and the Honest Company is instructive for how CPG companies will need to significantly evolve brand building.
These "born digital" consumer brands are built around a more efficient business model and often deliver better value and a better experience to consumers. That's because digital has leveled the playing field between upstarts and established brands. Scale — whether in manufacturing, distribution networks, or media — is no longer an unassailable competitive advantage for large incumbents. Dollar Shave Club, which started in 2012, outsourced manufacturing, and its direct-to-consumer model freed it up from building and servicing a wholesaler and retailer network. The company created its own content and successfully deployed it to large audiences — without the benefit of sizeable media budgets and extensive agency support systems. Because it controls the last mile, the company can track and respond to changes in shopper preferences in real time. All the value that's not captured by intermediaries is passed on to the consumer. Earlier this year, Dollar Shave Club was acquired by Unilever for US$1 billion.
Getting ahead of digital disruption is not an easy fix for CPG incumbents. Many respond by throwing money at the problem. Some simply boost the percentage of spending on digital within their marketing mix. "Many traditional retailers and consumer brands have responded to the seismic consumer shift in bricks-and-mortar retail by substantially increasing their digital advertising budgets, significantly driving up their cost of customer acquisition and producing little to show for it," as Starbucks CEO Howard Schultz put it.
But doing so misses the point in two important dimensions. First, there's more to the success of digital disruptors than brilliant digital marketing. The successful disruptors in CPG were built on digital-first business models. Second, as they think about going digital, companies must grasp the importance of mobile. Mobile is irreversibly changing how users discover, purchase, and experience brands. CPG companies have responded by finding new ways to conduct marketing and purchase media. And now mobile — by disrupting established routes to consumer and business models — is starting to affect how they do business.
The world has definitely gone mobile. The number of mobile connections (7.2 billion active SIM cards worldwide) exceeds the human population (7.1 billion). In 2016, mobile will account for more than 25 percent of all e-commerce sales in the United States. In China, mobile will account for more than 55.5 percent of e-commerce sales this year.
In a world in which most adults own a smartphone, you can't simply bolt on mobile to your existing way of doing business.
Today content delivered on any mobile screen is functionally capable of being more than just an ad. It can serve as an e-commerce store as well as a customer service channel. With mobile, marketing, sales, and business models are all integrated into a single platform. As a result, thinking of mobile within the narrow confines of media and marketing can lead companies to leave money on the table.
In a world in which most adults own a smartphone, you can't simply bolt on mobile to your existing way of doing business. Adapting to these developments implies big changes for major marketers, internally and externally. What once was a marketing deliverable now requires the coming together of marketing, sales and operations, IT, and business development. What once was the exclusive preserve of agencies now requires new types of partners, including ones who operate outside the marketing ecosystem: digital publishers, tech companies, VC firms, incubator-accelerators, startup venture studios, and so forth.
To thrive in this mobile-first world, marketers will need to reimagine each element of the entire path to purchase: discovery, shopping, and experience.
Discovery: Find new ways for consumers to find and desire your brands. The proliferation of products, media, and sales channels has made it harder and more expensive for brands to get noticed. This situation is exacerbated by the blocking and skipping of digital marketing messages. Companies therefore need to leverage technology to find new ways for consumers to discover and desire their brands. Every touch point where the consumer is likely to interact with their category is now a medium for discovery. The brands that are winning are leveraging technology in its broadest sense and not relying solely on digital advertising.
Shopping: Eliminate friction in purchasing. Content that earns the attention of users should be browsable and shoppable to make it easier for consumers to complete a purchase. Brands that don't make it effortless for consumers to purchase are squandering their hard-earned engagement. Amazon, Apple, and Uber have set a high bar; consumers expect to be able to access every product with the same frictionless ease that these platforms offer. The days of sending motivated buyers on a scavenger hunt to find and buy your product are over.
Experience: Every step in the consumer journey is an opportunity to surprise and delight. Social media has significantly raised the bar on customer service. This allows the biggest brands to surprise and delight consumers on a personal level. But it also allows a consumer who suffers a bad experience to tarnish a company's long-standing reputation with a single cellphone video or social media post. In a cluttered world, the thoughtfulness and speed of a brand's response to consumers can create a competitive advantage. This is not public relations. This involves setting up rigorous listening and responsive customer service capabilities that deliver real value to the brand's user community.
What this means is that CPG companies have to focus as much on technology as they do on digital advertising to drive results. Starbucks, for example, has excelled in this area by building and rolling out an easy-to-use mobile app that contains a beloved loyalty program, offers seamless ordering and payment, and delights customers with rewards, music, and other content. More broadly, companies must step back and consider how the design of their business fits with the new environment. The most brilliant digital marketing plan can't compensate for a business model that is digitally disadvantaged.
Recommended stories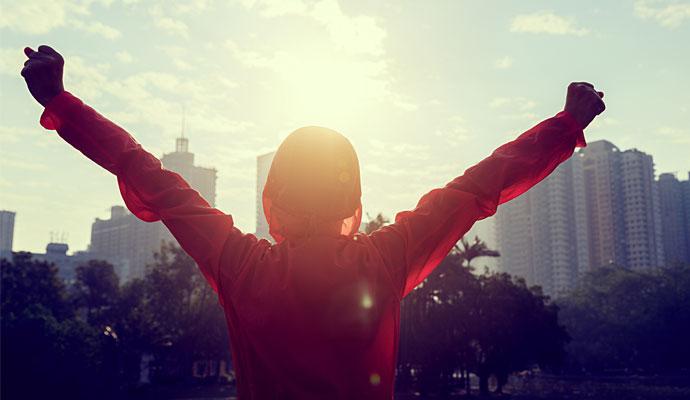 By empowering people to achieve their own goals, leaders can overcome great skepticism—and achieve great results. What worked for cookstoves in Guatemala can work for corporate cloud adoption.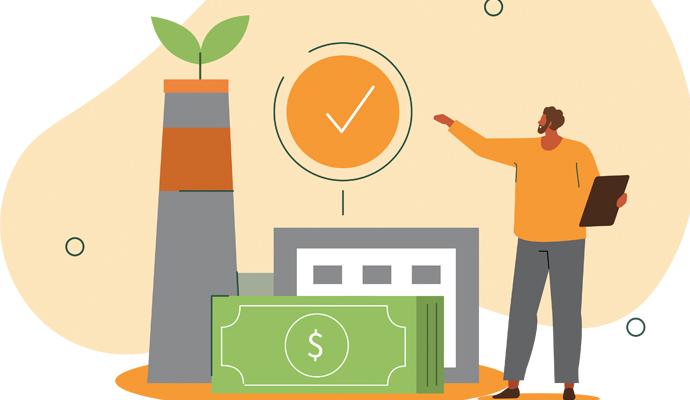 A sweeping philosophical history reveals two groups at odds on the relationship between nature and the economy.