The Nine Traits of Highly Effective CMOs
Tips for long-term survival in what has become a short-term role.
Blame it on the pace of change: A new study cited by the Wall Street Journal shows the average tenure of a chief marketing officer of a major brand is only 42 months — shorter than the typical life span of a goldfish. In fact, the field is changing so rapidly that many simply find it tough to keep up.
Why is the turnover rate for chief marketing officers so many times higher than that of most other C-suite jobs, including the CEO? Customer expectations are evolving at a rapid clip and entire industry segments are cropping up — or dying off — overnight. Marketing, sales, data, digital, and technology now move quickly on paths that are intertwined and often erratic. A CMO must stay in the vanguard of this evolution and steer her or his company in whatever direction the industry is headed next.
Given these new challenges, what qualities enable CMOs to perform well over time and maintain their hard-won spot in the C-suite? Having spent my career working with marketing leaders, I've come up with the following nine traits.
1. An understanding of the power of perspective. The field of marketing can feel like a Baskin-Robbins these days — there are so many flavors of skill sets. The best CMOs are connectors who know they are dependent on — and share responsibility with — the whole of an organization. A successful digital marketing strategy requires input from colleagues as diverse as the chief information officer, the chief financial officer, and the chief security officer. CMOs must be multilingual — able to speak the language of multiple disciplines. And they must understand how to bring together experts from various backgrounds to orchestrate harmonic collaborations.
The field of marketing can feel like a Baskin-Robbins these days — there are so many flavors of skill sets.
2. A passion for the work. CMOs must be passionate about the industry in which the business operates and know how to evangelize a marketing strategy that differentiates their company from key competitors. Passion isn't simply about motivating a group of colleagues at an annual meeting. Rather, a leader's energy fuels the team's energy. The CMO must continually demonstrate a zeal for the work in order to inspire the same level of commitment from the team. Passion has a tremendous influence on the quality and creativity of the marketing.
3. A willingness to get in the trenches. Respect has to be earned in every discipline with the business world, including marketing. A CMO can't just offer perspective. He or she needs to get in the trenches to work in strategy construction, testing new technologies and working to design user experiences that will increase marketing reach. This is the only way a CMO can develop a cross-channel strategy and sell a vision aimed at meeting business goals. By demonstrating confidence in their own skills and showing a willingness to do the hard work, CMOs will attract teams willing to do the same.
4. A discerning eye. Data increasingly rules our world. But instinct still matters. Marketing is part skill, part intuition, and has to be informed by good taste. A successful CMO must instinctively understand what is impactful, what is trending, and what the customer wants. In our recent global Digital IQ survey, we found that attention to the human experience was a strong indicator of superior business performance. The head of marketing should therefore consider experience as a primary responsibility.
5. The capacity to evolve. Embracing the concept or the tactics of innovation is not enough. CMOs must constantly embrace risk and cultivate new ideas. It wasn't too long ago that good marketing meant putting an ad in the phone book. The field of marketing changes every day, and CMOs must be able not just to keep up, but to set the course for their business. We've reached an age where the combination of data analytics, artificial intelligence, and ubiquitous connectivity mean relevant, contextual marketing is more possible than ever before. Embrace this innovation, or face extinction.
6. A love for analytics. Marketers today have access to unprecedented amounts of data and now devote a sizable portion of their budgets to analytics tools. Successful CMOs don't need to be data scientists, but they do need to know how to foster a data-driven culture that relies on analysis to develop, execute, and evaluate strategy. Marketing can be a balance between art and science, and CMOs must understand how to utilize data to provide insightful direction and attribute marketing investments to business success.
7. The ability to build a team. CMOs are not lone rangers. As the leader of a team that in most cases is quite large, they must have — or develop — the ability to bring out the best in people and nurture their success. CMOs must also know how to spot talent, and how to recruit and retain new stars who are similarly multilingual and multidisciplinary. Equally important is the ability to build a culture of collaboration, not hierarchy, where all people feel they are heard and empowered to be change agents.
8. The ability to create an environment for exploration. I recently wrote about the ways that sandboxes can spur creativity. The sandbox approach involves giving people the time and space to come together in a physical location where issues can be examined within the proper framework and new ideas can be encouraged. Good CMOs know how to apply the principles of this technique to their daily work in order to achieve new and different marketing activities. By doing so, they make it possible to look at a problem through new angles and land on solutions that may not otherwise be apparent.
9. A willingness to act as a customer advocate-in-chief. A marketer's job is not to sell products or services. Instead, the CMO puts the company's biggest asset — the experience — to work. Just as the CFO watches the bottom line and the CSO protects the company's assets, the CMO's role is to protect and improve the experience of the customer. This requires a future-forward viewpoint, an understanding of the fundamentals of design thinking, and a willingness to be fearless in representing the voice of the customer in the C-suite.
Given the lightning-quick pace of change in the marketing world, the traits needed to succeed are continually evolving. Some long-cherished capabilities may wane in importance, while others may rise quickly from obscurity. I'd be curious to learn what readers think are the next traits an effective CMO must demonstrate. Let me know in the comments below or on Twitter at @dlclarke.
Recommended stories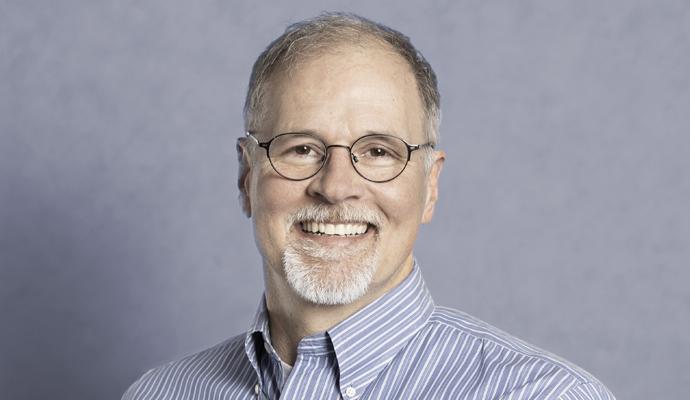 CEO Robert Playter dispels worries about the potential harm robots could inflict and thinks they will empower people instead of displacing them.