The case for change: New world. New skills.
Preparing the workforce of the future will require billions of dollars. But the cost of inaction will be even higher.
It's a new world that needs new skills. To many, that is an exciting prospect, because it speaks to progress. But the sheer speed, scope, and impact of technological change is also challenging businesses — and society at large — in fundamental ways. Last year, I crisscrossed the globe, talking to CEOs and other leaders about the workforce of the future and what to expect from it. Most agree in principle that the digital age will bring benefits — but they fear that neither they nor their people are ready.
They are right to be worried. One in three jobs is likely to be severely disrupted or to disappear in the next decade because of technological change. This disruption could affect almost half of all low-skilled jobs and one-third of semi-skilled jobs. The World Economic Forum estimates (pdf) that upskilling the 1.37 million workers in the U.S. whose jobs are currently threatened will cost US$34 billion — or $24,800 per person. Multiply that by 100 to include the rest of the world, and the sums become staggering.
Yet the cost of inaction will be worse. Already, there is a skills mismatch on a global scale, and millions of jobs are going unfilled. Unemployment is low, but so too is productivity. In many developed economies, and in particular in developing economies, it is not possible to recruit enough skilled people to fill the available jobs. But society cannot afford the digital divide between rich and poor to widen further.
People will also need to understand technology to be able to make better choices. Social fracturing is being exacerbated by digital media, causing many to question the credibility of information. The pressures of climate change and advances in energy technology and mobility will require new approaches to environmental sustainability. The growing use of surveillance devices is forcing a reconsideration of ethics and governance. And advances in genetic engineering and artificial intelligence are even raising questions about the nature of being human.
Upskilling solutions
In the face of these rising challenges, the only option is upskilling: helping members of the existing workforce, those currently excluded from it, those starting their working lives, and those in the next generation gain the knowledge and skills they need — and that society needs them to have — in the digital age. The good news is that workers are ready to take the plunge. PwC recently asked more than 22,000 people across the world whether they would upskill to be more employable: 77 percent said they would.
Most leaders agree in principle that the digital age will bring benefits — but they fear that neither they nor their people are ready.
By upskilling, we mean giving people the opportunity to gain the knowledge, tools, and abilities they need to use and understand advanced and ever-changing technologies in the workplace and their daily lives. Not everyone has to learn to code, but many people need to understand and manage artificial intelligence, data analytics, autonomous vehicles, and other technologies that can't even be predicted — those emerging now and those that will be created in the future.
But upskilling is not simply a matter of teaching people how to use a new device. That device may be obsolete by the following year. It involves learning how to think, act, and thrive in a digital world in a way that is sustainable over time.
Each nation will need its own approach, and each will need to consider the demographics of its citizens, its level of tech maturity, and the makeup of its economy to develop its own upskilling solution. A territory with a developed economy, an aging population, and a strong service sector will have different priorities than a region with a developing, mostly rural economy and a population in which most people are under 30. For example, Luxembourg, Singapore, and Canada are preparing their workers by introducing incentives to help them learn new skills.
In 2019, many large corporations declared they would make serious investments in their people. Amazon, for example, announced a $700 million investment to upskill 100,000 workers. At PwC, we have always embraced new technology and innovation in our ways of working, including learning and development. In 2017, we started our own upskilling journey and devoted our attention to finding solutions that work. And in September 2019, we announced a $3 billion investment to upskill our people.
We support and encourage an employee-led approach to innovation because we've found that it is most effective to let people choose what they want to learn. We encourage our people to use their new skills to improve their jobs and their work with clients. Some of this learning takes place in classrooms, but most of it is carried out through self-paced multimedia and simulation game modules, or through projects in which teams learn by building and sharing new tools.
We'll monitor what works and what doesn't, and share our insights on our upskilling website. Our intention with this initiative is to encourage a multi-stakeholder approach, in which everyone involved in the upskilling journey can benefit from the initiatives that work best, and those benefits can be scaled and shared, wherever they lie. I know it is possible to motivate people to embrace new ways of working. I've seen it at PwC and helped other organizations implement a similar approach.
Technological change presents complex problems that will require decision makers — educators; national, regional, and local government administrators; and business leaders — to come together. Now it is time to build a movement, in which companies and communities around the world join together to create the next wave of human capability.
Recommended stories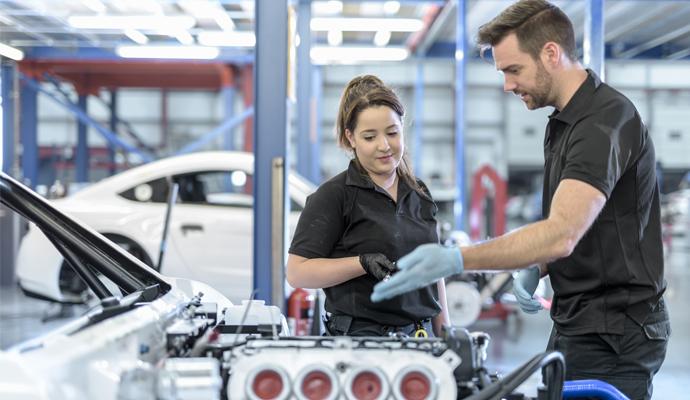 When the paint shop leadership team for carmaker Audi initiated a change process, they decided to trust the power of questions.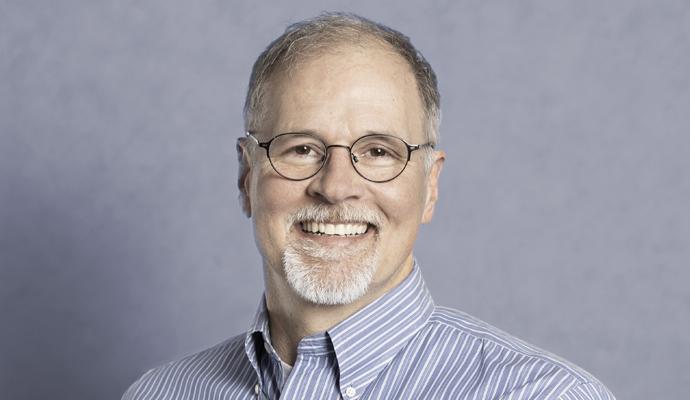 CEO Robert Playter dispels worries about the potential harm robots could inflict and thinks they will empower people instead of displacing them.