Three Lessons from 9/11, 15 Years On
The attacks have changed business thinking and practice around disaster preparedness.
Everyone of a certain age has their 9/11 story. It is one of those searing events that one never forgets. Mine is one of a near miss. I was scheduled to fly on American Airlines Flight 11 that day — the plane that hit the north tower at the World Trade Center. As a result of a fluke in the calendar, my trip was moved a day earlier. I was awakened that morning in California by a call from home. I joined the millions of horrified people glued to the television. I had staff and a client flying out of New York that morning. It took hours to locate them and, fortunately, they were safe.
This year, as on every September 11, the victims of the attacks will be remembered with moments of silence and ceremonies. But this anniversary, the 15th, seems a bit different in that it is inspiring more far-reaching examinations of lessons learned and changes wrought (including an insightful cover story in the Atlantic by Steven Brill).
I've personally developed a perspective on where corporations and other organizations, in the U.S. and around the world, stand on assessing risk and preparing and responding to novel disasters through my work at the National Preparedness Leadership Initiative, a joint program of the Harvard T.H. Chan School of Public Health and the Center for Public Leadership at Harvard's Kennedy School of Government. I have had the privilege to work with people involved in these issues from the military, law enforcement, homeland security, and the private sector.
Here are three significant markers of how we've changed in the last 15 years and areas in which executives need to continue to press forward to better identify and address emerging threats and their aftermath.
Appreciate the complexity of risk. In 2001, a mass-casualty attack was a rare thing in the United States. Today, unfortunately, it is not. Whether the perpetrator is an organized terror group or a lone wolf with a range of motives, violent extremism is an increasing concern for business leaders because of the risks to their people, their customers, and their ability to operate. And violence is only one of the risks on the radar. The Great Recession saw the global economy on the brink of chaos. The Arab Spring reverberated far beyond the Middle East. Infectious diseases such as the H1N1 influenza, Ebola, and Zika sow uncertainty. Extreme weather events such as floods, droughts, wildfires, and storms such as Katrina and Sandy contribute to volatility. Cyber breaches of major companies and government agencies add new dimensions to the puzzle.
Chief risk officers were originally focused on financial risk and regulatory compliance. Now that is just one component of the job. The most astute risk officers and organizations are making this a priority and becoming highly attuned to all manner of risk. Further, they have recognized the need to share vulnerability information throughout their enterprises. One global company where I've spent time regularly asks frontline managers, "What keeps you awake at night?" They use the answers as a bottom-up supplement to, and reality check for, their formal risk register protocol. As one example, years before the current spate of violent extremism, this method revealed the potential for an attack by radicalized employees, and the company took steps to prepare for that possibility.
Commit to employees and values. The tired bromide "Our people are our greatest asset" is being tested as never before because events present novel challenges to policies that never anticipated 9/11 or what would follow.
I spoke with an executive who lost many colleagues on 9/11. While the company hung in the balance and there was great uncertainty, the company kept paying salaries and providing benefits to the families of employees who had been killed. He told me that the more they attended to the human factors, the more rapidly the business issues seemed to resolve. Years later, another national company had a new employee who was injured in a mass shooting. He had not yet qualified for their health-insurance plan and faced devastating medical expenses. After some discussion, his employers decided to take care of his medical bills.
The more one company attended to the human factors, the more rapidly the business issues seemed to resolve.
In both cases, policies were adapted on the fly to hew to fundamental values in the face of unprecedented events. The companies exhibited the employer engagement that is sometimes overlooked in the quest for employee engagement. There are now enough case examples of novel events that challenge our imaginations and policies to compel every company to proactively discuss "What if…?" scenarios — an exercise that can build humane adaptive capacity into their processes and protocols.
Serve the community. I don't think it is coincidental that stakeholder capitalism has seen a resurgence after 9/11. The shareholder-centric view of operating a company holds that executives should focus on profit-making and leave charity and addressing society's ills largely to the government and nonprofit agencies. However, societal resilience has been demonstrated when individuals, community organizations, and companies have pulled together in the aftermath of so many unexpected violent events and natural disasters.
I saw this firsthand in the response to the Boston Marathon bombings in 2013. Businesses were a critical component of the "Boston Strong" response, housing stranded runners and working to help identify the perpetrators. The local relationships that made "Boston Strong" possible were built over years of preparing and performing disaster-preparedness exercises together — work that began in earnest after the 9/11 attacks.
As threats bigger than any one entity and risks beyond the control of any single sector have emerged, it has become clear to more and more executives that businesses can't pretend they are part of society only for economic transactions. They share in the costs and have much to contribute to the full range of planning, rebuilding, and healing activities. They are critical components of the communities in which they operate. That comes with responsibilities as well as privileges.
Many of us will pause for a moment of silence to mark the moment when each of the planes struck on September 11, 2001. But also important are the actions we take before and after the remembrances to prepare for the possible events ahead. These strides forward are how we should mark our progress and resilience.
There have been many courageous acts of leadership these past 15 years. It's a certain bet that we will need many more as we navigate a turbulent world.
Recommended stories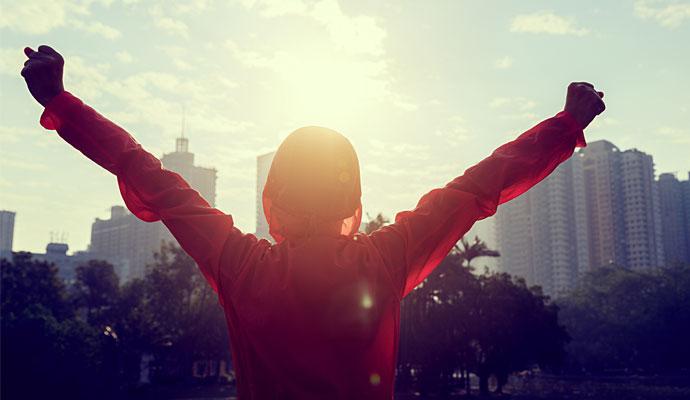 By empowering people to achieve their own goals, leaders can overcome great skepticism—and achieve great results. What worked for cookstoves in Guatemala can work for corporate cloud adoption.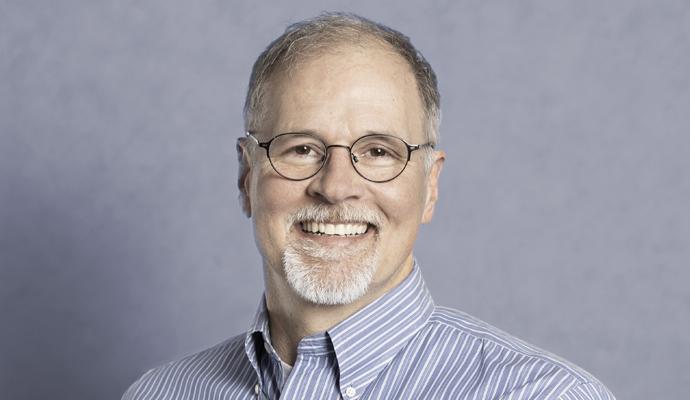 CEO Robert Playter dispels worries about the potential harm robots could inflict and thinks they will empower people instead of displacing them.