We're All in Advertising Now
More companies — in a variety of industries — are acquiring digital agencies, reflecting the marriage of technology and marketing.
During the last several years, more and more companies have been steadily honing their offerings to take advantage of the continued intertwining of marketing and technology. And that requires the kind of creative chops that have historically been the province of advertising agencies alone. Coty, the cosmetics company, bought the content agency Beamly late last year, reportedly to bolster its marketing in the wake of its acquisition of a number of Procter & Gamble's cosmetics brands, including Cover Girl and Clairol. Meredith Corporation, best known as the publisher of magazines such as Better Homes and Gardens, has been snapping up digital agencies and other marketing services for years. The agency made from those components, Meredith Xcelerated Marketing, leverages its strength in content and customer relationship management, among other disciplines, to service clients including Kia, Nivea, and Samsung. There are even a few private equity firms in the mix, rolling up companies across a number of marketing- and technology-related disciplines.
Professional consulting firms are also entering the fray. Many have set up their own digital agencies to help execute marketing for their clients, or have brought in outside ad agencies — with a better creative pedigree — to enhance their efforts. Over the last few years, Accenture has bought London-based design consultancy Fjord and Australia's Reactive. PwC (which publishes strategy+business) has acquired a number of digital shops, including the BGT agency (now called the PwC Experience Center) and Stamford Interactive in Melbourne. In early 2016, IBM, a consultancy with a particularly technological bent, announced it would buy the Columbus, Ohio-based ad agency Resource/Ammirati along with two German agencies, Aperto and ecx.io. And in late February 2016, Deloitte Digital announced its acquisition of the San Francisco-based ad agency Heat.
This trend is in sharp contrast to how the advertising industry has been structured for roughly 50 years. Going back at least as far as the Mad Men era of the 1960s, the only kinds of companies that routinely bought advertising agencies were marketing communications holding companies, such as Interpublic Group — the originator of the model — Omnicom Group, WPP Group, or Publicis Groupe. Over the years, they each have bought not only ad agencies, but also other types of marketing services companies, such as promotional shops, public relations firms, and digital agencies.
Advertising is no longer just about the glossy external trappings of ad campaigns.
What has changed? Why do so many companies now consider advertising expertise a must-have? Because advertising is no longer just about the glossy external trappings of ad campaigns, but also includes everything that underpins marketing — from data to user experience — in a digitally driven world. Virtually all marketing today at some point merges into the digital realm, whether it's as an app, an e-commerce experience, a banner ad, or the back-end targeting data that serves certain ads to certain people. And that requires a broader set of capabilities.
A marketer's next campaign could come out of a tech consultancy, their next app from an ad agency.
When such disciplines as data, user experience, e-commerce, and marketing intersect, it becomes nearly impossible to make firm judgments about what the structure of the contemporary marketing services company should look like. Companies are scrambling to combine all of those disciplines under one roof — their own — by embracing the structural fluidity that has been breaking down over the years.
Of course, despite how easy it is to tick off examples of how marketing and technology companies are collapsing into one another, the real takeaway isn't about tracking who's buying whom. For the major marketers of the world, it's to realize that they, too, need to abandon rigid thinking about what kind of company provides marketing services. Their next campaign could come out of a technology consultancy, and their next app from an ad agency. Indeed, one of the most prominent companies at the Cannes Lions International Festival of Creativity, the premier global awards event for the fields of advertising and communications, has been Google, which is behind an industry-wide initiative called Art, Copy & Code. That name is as fitting a sign as any of the changes shaping the advertising industry. Few distinctions are left between marketing and the technology used to power it.
Recommended stories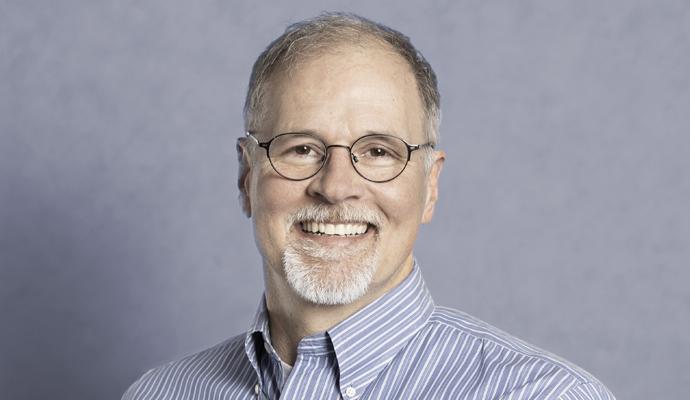 CEO Robert Playter dispels worries about the potential harm robots could inflict and thinks they will empower people instead of displacing them.