Sebastian Mallaby Explains What Alan Greenspan Knew
The former Federal Reserve chairman's remarkable career offers insight into the links between politics and markets.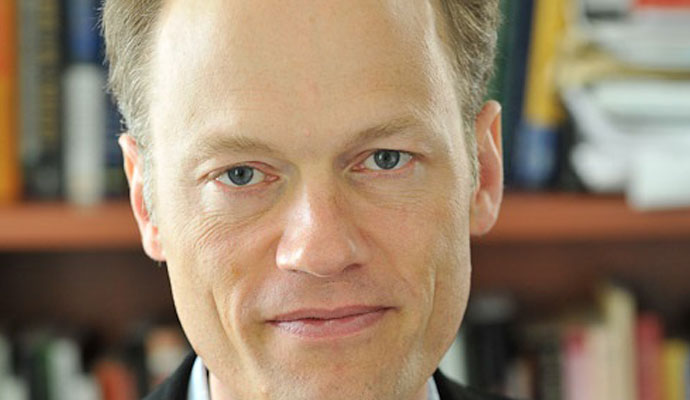 In Episode 5 of the new podcast, Talking My Book, Daniel Gross, executive editor of strategy+business, interviews Sebastian Mallaby, a senior fellow at the Council on Foreign Relations, contributing columnist at the Washington Post, and author of The Man Who Knew: The Life and Times of Alan Greenspan (Penguin Press, 2016).
Listen to the conversation for insights on the career of former Federal Reserve Chairman Alan Greenspan, perhaps the most influential central banker of the 20th century, and on the ways in which we inhabit the financial world Greenspan helped forge. Listen, too, for the opportunity to receive a copy of The Man Who Knew.