The Virtual Fitting Room
As simulation technologies transform the apparel shopping experience, retailers must decide how rapidly to embrace innovation. The Fits.me story demonstrates how challenging — and rewarding — an Internet marketing strategy can be.

(originally published by Booz & Company)
A moment of decision is about to arrive for clothing retailers. Should they take the lead in embracing a new technology, or should they wait and risk being left behind? The virtual fitting room is a simulation of trying on clothes — similar to a video game version of a dressing room, but with a possible purchase of real clothing at the end. Like the mobile phone and the interactive kiosk, this high-tech Internet marketing strategy has the potential to transform the retail experience, with particular relevance for apparel and fashion.
As it happens, the virtual fitting room is coming online just when the conventional apparel retail industry is in crisis, in part because of the shift of consumers to online sales. Industry experts estimate that one in four existing clothing shops, in both Europe and the United States, will shut its doors by 2018 — and this forecast could be modest. Forrester Research Inc. predicts that online clothing sales will grow by double digits over the next 10 years, and the gain will inevitably come at a cost to bricks-and-mortar sales.
How can conventional clothing shops compete against a global electronic space? Until now, the answer has been through high-touch physical immediacy. No matter how appealing the clothing itself may be, images on a screen are inherently limited. Face-to-face retail has the advantage of tactile experience and a physical relationship between products and consumers. Most people still prefer to try on clothing before they buy it; indeed, they visit stores precisely for that reason. But high-tech simulations are starting to mimic the emotional experience of bricks-and-mortar shopping, and offer many of the same benefits. In fact, the increasingly personal nature of online shopping is going to create a new challenge for retailers — and a new opportunity.
Several virtual fitting room systems are emerging today, linked with retailers such as Macy's Inc. and the J.C. Penney Corporation. They use a variety of components, including miniature cameras, apps, and Facebook logins. One of the most fully developed such systems is Fits.me, a clothes-fitting simulation developed by Estonian entrepreneur Heikki Haldre and adopted by the European apparel retail chains Otto and Hawes & Curtis, among others. (Disclosure: I have worked as a business development consultant with Haldre's company.)
Fits.me's approach is built on a data bank of human body metrics that an individual enters into an online system. These are used to create a representation of that person's physical form, or as Women's Wear Daily called it, a "robotic mannequin." The tool can be used either at a bricks-and-mortar retail store, to select a garment off the rack without having to try it on physically, or through an online vendor to virtually simulate the fitting room experience. As a customer, you see a simulated mannequin onscreen with a shape resembling your body. The system shows how each garment fits you, how it drapes, and how its contours will appear when you wear it. If buttons are popping with size Small, you can shift to Medium or Large by using a slider. If you purchase the item online, you can feel confident that it will match your body's actual dimensions when it arrives.
Apparel is not the only retail category that will be affected by this type of Internet marketing strategy. Two other simulation systems already in existence are FittingBox, used either on a remote computer or in a store for trying on eyeglasses and sunglasses, and the EZface Virtual Mirror, a cosmetics kiosk that allows people to try on makeup electronically. These systems give shoppers a sense of physical relationship between the product and their face. Individuals can experiment with a variety of options in video simulation, with their own face captured by camera.
Digital simulations may feel unfamiliar to consumers at first, but that won't last long, as they see the advantages such systems have over their bricks-and-mortar counterparts. Haldre points out, for example, that many consumers feel shy about talking about their body shape with salespeople. An impersonal but complete interaction with the online mannequin may make shoppers feel more comfortable. Those who have been frustrated in cosmetics departments, trying to find the right makeup color, or waiting impatiently for sample cases to be unlocked, will also appreciate the convenience. Browsing for new clothing can take place at home, in the office, or even in transit, via a laptop, tablet, or smartphone. The technology also makes it easier to ask a friend's opinion, because the user can just send an image to another person's mobile device.
The Value of Virtual Fitting Rooms
For online retailers, because simulations offer a clearer idea of fit than other forms of Internet shopping, they can also build brand loyalty and reduce retailers' expenses. Poor fit is the most common reason shoppers walk away from or return online clothing purchases; many potential sales are lost because size is not communicated adequately. According to Haldre, Fits.me has reduced return rates by 28 percent, on average, for the retailers that have implemented it. This affects profits significantly, because the opportunity cost of returned apparel is far more than the direct costs of handling and shipping. In taking the garment out of the sales cycle for a week or more, a retailer can lose 20 percent of the value of the garment, particularly if it is a high-fashion or seasonal item. Worse still, consumers who receive an ill-fitting garment are much less likely to buy again at the same store.
The impact on consumer insight is also significant. Because electronic simulations provide real-time tracking of the clothes that shoppers try and reject, as well as the clothes they purchase, digital marketing technologies give retailers opportunities for market testing with much faster results than other media can provide. In addition, because these high-tech approaches tend to increase overall satisfaction, they can become vehicles for turning one-time customers into repeat customers.
Online apparel merchandising will never replace face-to-face retail, if only because fit is not the only quality that consumers care about. An estimated 15 percent of online returns are due to disappointment about the tactile sense, or texture, of the fabric. Some technology-interface designers, such as the Finnish company Senseg, are developing tactile output devices (known as haptic interfaces) that mimic texture and roughness by using electrically generated fields to stimulate receptors in the fingertips, but it seems unlikely that they will be prevalent soon.
But the technology may enhance the appeal of bricks-and-mortar retail, by giving shoppers a clearer idea ahead of time of the apparel they will want to buy and its fit. Early experience suggests that sales can improve, even for products that aren't considered Internet-friendly, if consumers get a "virtual try-it-on" experience before entering the physical store. The Tissot watch company increased sales of luxury timepieces by 85 percent in London's Selfridges shop by letting customers "try them on" through an augmented reality display. By placing a band of paper around their wrist and holding their hand up to the screen, customers could see a simulation of the watch on their own wrist.
Mitigating Risk
Retailers that don't experiment with this technology — especially in apparel, but in other categories as well — may find themselves falling behind. At the same time, the costs of investment are high, and there are not yet any certainties about either customer response or technological standards. How then can a retailer invest in the right technology at the right time — opening the electronic fitting room just as consumers are eager to enter it and as the system is ready for them?
If you are a relatively small retailer, the most viable strategy is to seek out a technology that fits your existing business model. Don't benchmark or copy the behavior of your competitors; they may have a different mix of customers or different business capabilities. Look for a relatively self-contained part of your enterprise where you can introduce a full system. Tie it to your most distinctive offering and to what you are already doing online. Wait to roll out a full-scale launch until you have confirmed that your more contained effort works well. Hawes & Curtis, for example, introduced a virtual fitting room on its website in early 2011 with only a few lines of men's shirts.
For large retailers, it might be wise to adopt more than one technology at a time. If one approach doesn't scale or if it fails to meet your needs in another way — or if a major competitor fully adopts it first — you will have others standing by. And if you build enough communication among your R&D teams, the capabilities you develop for each technology will reinforce the capabilities you gain in developing the others.
The apparel retail sector is well positioned to be an early adopter of this technology. There is more room for growth in online retail clothing sales than in almost any other major product category. Apparel is currently the largest e-commerce category, with US$31 billion in online sales in 2010. It is even bigger than computers, which had online sales of $26 billion; therefore, at first glance clothing might not appear to be a top candidate for sales growth. However, those 2010 figures represented more than half of the computers sold anywhere — but only 9 percent of total clothing sales. That leaves a whopping 91 percent opportunity for apparel. A good portion of that growth will not go to pure e-commerce, but to hybrid models combining bricks-and-mortar retail with online fitting and customization. If companies add to this the highly personalized customer experience that augmented retail can provide, they can gain revenue rewards, intensive consumer loyalty, and the chance to outpace competitors.

Author profile:
Annette Kramer is an independent business and communications consultant who works with startups and small and medium-sized enterprises. She has been a principal at PricewaterhouseCoopers and a lecturer in communications at Brown University; she is currently a guest speaker at the London School of Economics.
Recommended stories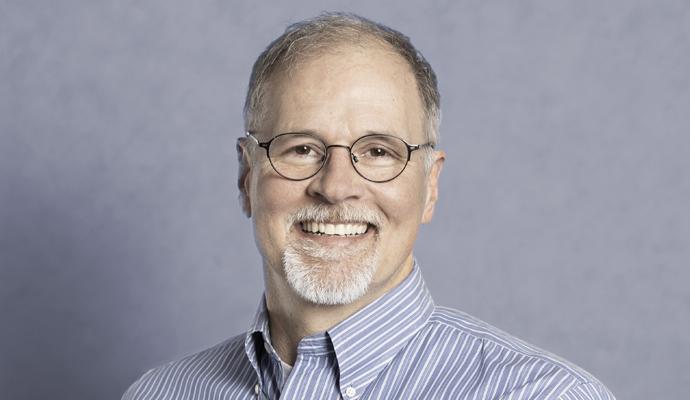 CEO Robert Playter dispels worries about the potential harm robots could inflict and thinks they will empower people instead of displacing them.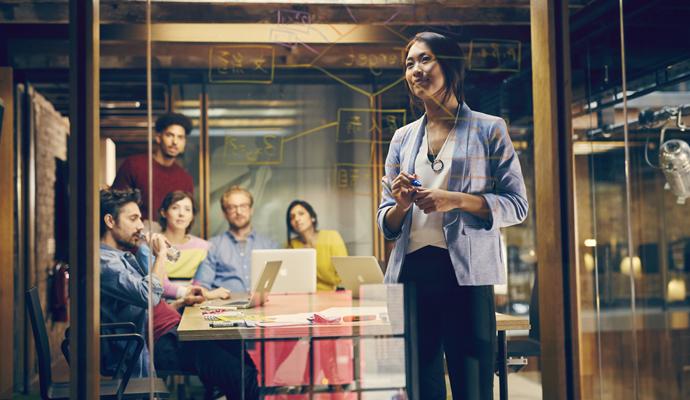 Five foundational building blocks can help innovators maximize value creation inside their organization.