B2B Myths — and the Truth Underneath
(originally published by Booz & Company)
Senior executives up and down various supply chains are falling prey to myths suggesting they can control the Internet or wait until the dust settles before making hard decisions. Neither extreme will prevail. To paraphrase The X-Files, the truth is right here.
Myth #1. B2B is all hype and will go the way of B2C's consolidations. What industry doesn't consolidate? It's a natural part of market development. But no one should confuse B2B with what's happening in B2C. B2B will dominate in e-business revenues and transactions, just as it does in the non-Web world. Why? Because B2C involves discretionary spending, but B2B is necessary spending. Consumers have far more control over how, when, or if they'll spend their money (consider that two-thirds of consumer online shopping carts are abandoned before check-out). But B2B commerce represents money companies must spend to operate.
Myth #2. Bricks-and-mortar companies moving to B2B will crush Net startups. This myth probably got its start a few years ago when IBM CEO Lou Gerstner said that e-commerce would take off only when the giants of industry got involved. But Mr. Gerstner understands as well as anyone in business that the large don't necessarily eat the small; it's the fast that eat the slow. Bigger companies won't make or break e-commerce, but they will supercharge its growth. That's certainly where IBM is headed.
Myth #3. You can start and build an e-business initiative on your own. The lesson of Internet economics is that one company can't be best-in-breed in everything. That's why companies try to focus on core competencies and often fail when they go beyond them. In addition, state-of-the-art technology and current market strength aren't enough to sustain success. An e-business is only as strong as its partners and its network.
Myth #4. B2B is all about lowering prices, benefiting buyers, and squeezing suppliers. This assumes a static view of the market, and that all buyers will ever care about is price. The development of Webbed B2B may force a shakeout in which only the low-cost suppliers will survive. But it's not likely. Instead, buyers and suppliers will be compelled to change how they do business, and both will benefit. Buyers should not approach transactions as if they are acquiring only materials and components; they should recognize that they're also buying value-added services. And suppliers will find that changing economics create opportunities to partner and interact with their customers in ways that help them earn higher margins than they were accustomed to in the past.
The history of revolutions, industrial or political, shows you can't predict outcomes, or take measures to stop them. That's a mistake the Luddites made when they tried destroying textile machinery in the late 18th century. The machines weren't the revolution; they were just tools of change. The more important lesson is this: If the reasons for the revolution are real, it's best to do the utmost to understand them so you can influence the direction of change and thereby profit from the outcome.

Authors
---
Keith Krach, info@ariba.com
Keith Krach is the chairman, CEO, and cofounder of Ariba Inc., a leading business-to-business e-commerce platform provider. This year, Ariba received the World Economic Forum's Technology Pioneer Award.
Recommended stories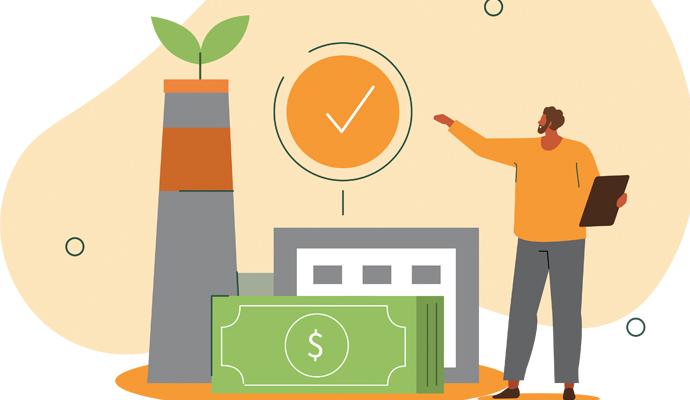 A sweeping philosophical history reveals two groups at odds on the relationship between nature and the economy.