The B2B platform revolution
The right strategy will allow businesses to take advantage of the value that e-commerce platform providers can offer.
If your company is in a consumer-facing sector and didn't see the e-commerce platform revolution coming many years ago, it has likely paid a price. Providers such as Amazon, Google, and Alibaba today dominate large segments of the consumer market and from it generate unparalleled value.
Platform providers now are coming for the business market, and B2B business leaders need to be ready. Consider the following scenarios: Do you have a strategy for when your peers are slashing their supply chain costs by letting Amazon or Alibaba run their operations? How about if Facebook and Google offer your competitors data-driven marketing strategies to win over your clients? Crucially, do you know how to use outside platforms to better serve your clients, without letting the platform provider own the relationship?
These emerging business platforms aren't just a threat. They also offer remarkable services to boost growth and cut costs — if you approach them with the right strategy.
Growth and stickiness
Just as they did for the consumer market, digital platform providers are rolling out "sticky" ecosystems. One service builds on another, creating a network effect that encourages businesses and consumers to buy more services in the same place.
Emerging business platforms aren't just a threat. They also offer remarkable services to boost growth and cut costs — if you approach them with the right strategy.
Take Amazon, for example. Amazon Web Services started by offering cloud infrastructure, then went on to provide cybersecurity and other cloud-based enterprise services to businesses on that cloud. It's now going further, giving clients the option to use the same machine learning technology that Amazon uses to personalize its product offerings and marketing. That could present an opportunity for your organization, but you'll have to be strategic: Make sure that your strategy considers multiple channels and/or platforms to avoid becoming dependent on a single vendor or partner.
Administrative processes are another area that platform providers are entering. In sectors including hospitality, ride sharing, personal fitness, and retail, platform companies that began with a focus on the consumer are offering cost-effective alternatives — with value-adding data analytics attached — for processes that companies have traditionally done in house. While evaluating this strategy, consider where your company data, including your employee data, may be stored and owned. You'll need to make sure you can both comply with laws and regulations, and have access to the data that will be critical to your business.
Healthcare is just one of the many market sectors in which platform providers are disrupting legacy companies at the front end — with their own consumer-facing apps — and also offering business services. Apple, for example, has platform-based tools that allow providers to collaborate with stakeholders, access and analyze health data, communicate with patients, and build apps for medical research. Meanwhile, Google's Cloud Platform offers healthcare providers secure data storage and a suite of tools to aggregate and explore patient healthcare information through a variety of proprietary applications. 
These and other platform-based services for healthcare companies may offer new ways to improve the patient­–customer experience and innovate based on data. But without careful preparation, they also risk placing your customer relationship exclusively in the platform provider's hands.
How to get ready
The growth in B2B platforms is just beginning. There's no reason Amazon and Alibaba, for instance, can't offer logistics management to businesses of every kind, just as they already do for retailers. And to make sure that they use this boom in business platforms to their benefit, every B2B company must act now. These five steps are a good place for you to start.
• Monitor the business services that platform companies are offering or will offer your sector. Many will represent opportunities to cut costs and grow markets. Watch the strategy of the platform companies themselves.
• Increase agility of your operations in order to seize opportunities and not become too dependent on any single provider. You probably don't want a B2B platform provider to own your clients' data and the customer experience.
• Carefully consider the talent that you require to execute on a digital business model. Your team will likely need industry insiders who understand platform business models and the unique nuances of digital businesses.
• Set a strategy for where to compete in tomorrow's marketplace, considering what B2B platforms will offer. You may have new opportunities to focus on products and customers, rather than on business processes. Tech companies may need to offer their own B2B platforms if they aren't doing so already.
• Focus on customer experience and how it must evolve when you engage with platform providers. Strategize on how to use platforms' most valuable capabilities without losing your direct connection with your customers.
With these priorities, you can get started on reinventing your company so the rising wave of B2B platforms won't swamp it. Instead, you will be able to use these platforms judiciously — and profitably — far into the future.
Recommended stories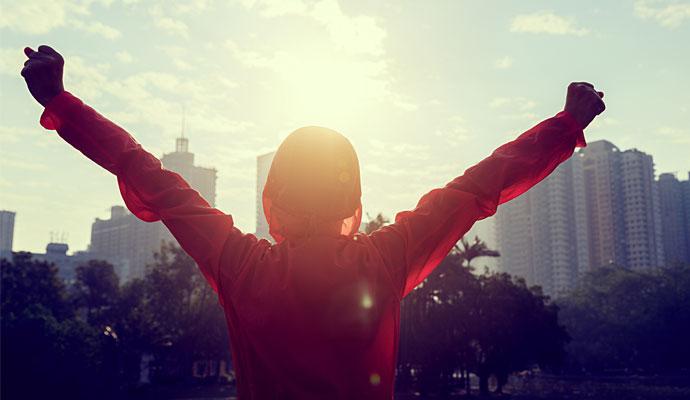 By empowering people to achieve their own goals, leaders can overcome great skepticism—and achieve great results. What worked for cookstoves in Guatemala can work for corporate cloud adoption.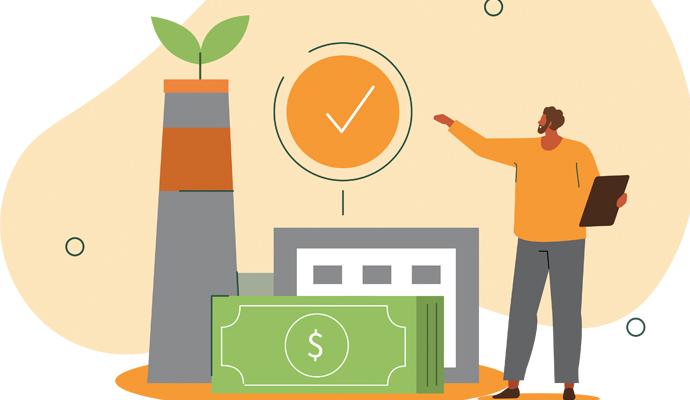 A sweeping philosophical history reveals two groups at odds on the relationship between nature and the economy.