A Triple Scoop of Social Responsibility
Journalist Brad Edmondson's recounting of the Ben & Jerry's story, Ice Cream Social, focuses on the difficulties of living up to high-minded corporate mission statements after new owners take control.
Ice Cream Social: The Struggle for the Soul of Ben & Jerry's
by Brad Edmondson, Berrett-Koehler, 2014
Let's not deal with these idiot lawyers," Ben Cohen wrote to Jerry Garcia in the late 1980s, after he received a missive from Garcia's lawyer noting that the Grateful Dead lead guitarist's name was being used without permission. The "idiot lawyer" replied that Garcia would sue unless Ben & Jerry's ceased production of Cherry Garcia ice cream. Cohen dispatched his own attorney, all-purpose fixer Jeff Furman, known as the ampersand in Ben & Jerry's, to sue for peace. The two lawyers found that they had something in common. They both represented what Furman calls "weird people."
Brad Edmondson unearths this episode in Ice Cream Social: The Struggle for the Soul of Ben & Jerry's, a recounting of the company's history, with special emphasis on its sale to Unilever in 2000. Were the two hippie empires going to war? No. Furman suggested a royalty fee, Garcia's lawyer agreed, and they shook on it. Commendable certainly, but a less exciting read than an all-out war would have been—a problem that plagues many corporate histories (even, it seems, those of the most idiosyncratic companies). Ice Cream Social must also rely heavily on Furman, with whom Edmondson shared an office in the 1990s. Neither Ben nor Jerry agreed to speak on the record, still pleading post-sale trauma years later.
Much has already been written about Bennett Cohen and Jerry Greenfield, who were classmates in seventh grade and best friends at their Long Island high school. Together, they leased a former gas station in Burlington, Vt., in 1977 and turned it into a multimillion-dollar company that was one of the first to seek to change the world by doing good. It's a classic story of entrepreneurial legerdemain—"a long strange dip," as the company calls it—with moments of hilarity, chaos, triumph, and aching loss.
Edmondson points out how easy it can be to sneer at the company's dedication to social justice, and how quickly one can forget the paucity of corporations that have ever fought for such disparate causes as reasonable CEO pay, same-sex marriage, nuclear disarmament, organic farming, worker democracy, and a constitutional amendment to nullify the U.S. Supreme Court ruling in Citizens United v. Federal Election Commission. Still, he does not pretend to be objective. He uses "muckraking journalists" as a pejorative and describes it as "fortunate" that journalists were unaware of such events in the company's history as a construction "disaster" at a new production plant in 1993 that forced employees to work in subzero-degree freezers to keep up with orders.
The saga's climax comes when Ben & Jerry's fiscal thrashing attracts predators in the late 1990s. First, Dreyer's, one of the company's major distributors, attempts a takeover, which Ben & Jerry's counters with a poison pill and the help of the Vermont legislature, which passes a law to help the board of directors fend off rapacious buyers. Unilever steps up next, and Ben & Jerry's mounts a desperate effort to take the company private. Ultimately, however, the Unilever deal goes through.
The 2000 sale of Ben & Jerry's to a multinational conglomerate was seen by some diehard fans as a sellout equivalent to Bob Dylan's going electric at the 1965 Newport Folk Festival (an annual event that, coincidentally, the ice cream maker saved from oblivion with a last-minute sponsorship in 1988). But even as it was swallowed up, Ben & Jerry's won the right to its own autonomous board of directors, free of Unilever's control. It took years of corporate guerrilla warfare, from the bowels of the giant that had absorbed it, but the company was able to enforce the terms of its independence and reignite its social mission.
Ben & Jerry's won the right to its own autonomous board of directors, free of Unilever's control.
Edmondson makes a strong case for this mission, saying that despite their new riches, Ben and Jerry stayed true to their cause. He also says that Unilever, among a growing number of corporations around the world, has itself taken on the social mission that its target long espoused: "linked prosperity," which requires the company to share its good fortune with workers, its community, and the environment.
The takeover chapters in Ice Cream Social do justice to a fascinating episode in business history, although the rest of the book often goes off track and the story line is obscured by an avalanche of mission statements, bullet points, and extended quotes. But even when there are too many chunks in the mix, the book still gets across the full-flavored ebullience of Ben Cohen, Jerry Greenfield, and the company the two created.

Recommended stories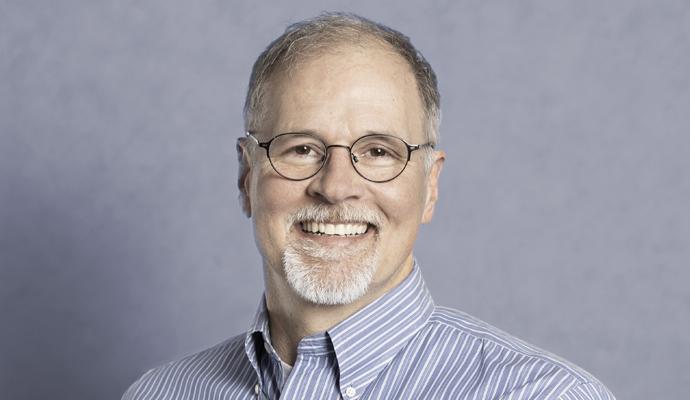 CEO Robert Playter dispels worries about the potential harm robots could inflict and thinks they will empower people instead of displacing them.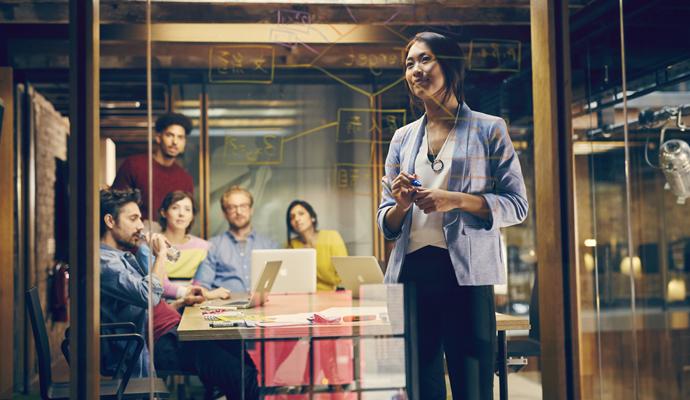 Five foundational building blocks can help innovators maximize value creation inside their organization.