Time to Unbalance Your Scorecard
(originally published by Booz & Company)
Twenty years ago, managers were frustrated because financial measures were the only way to assess their operations. The Balanced Scorecard (BSC) answered their complaints. This performance measurement tool, which includes financial and non-financial metrics, provides a more nuanced, more strategically useful, view of performance.
In the last several years, however, corporations have loaded down the BSC with too many metrics. It's time BSC users worried less about balancing the scorecard and more about enhancing its impact.
The American Productivity & Quality Center recently found there are, on average, 10 measures per scorecard, and in several cases twice as many. And here's the problem: Managers cannot actively monitor 10, and certainly not more than 10, measures simultaneously. Indeed, the benefit of a scorecard decreases as its complexity (and the number of metrics) increases.
The BSC usually is divided into four basic categories: financial, customer, internal, and learning and growth. Trying to apply a scorecard in a perfectly balanced way undermines its purpose — to provide management with a better way to target resources to improve operating performance in the most critical areas. There is but one sure cure: Focus the scorecard on the few vital measures that can really make a strategic difference.
How many measures can an organization use effectively? The answer is surprisingly few. The Japanese auto-parts manufacturer Hoyo Seiki Company Ltd., a winner of the Deming Application Prize in 1985, needed only three high-level, multi-year measures — customer satisfaction, employee satisfaction, and revenue growth rate — when it used hoshin kanri, a management tool that was a precursor of the BSC. My former employer, Analog Devices Inc., a $2.5 billion semiconductor company that manufactures high-performance integrated circuits used in signal-processing applications, focused on just two measures in its scorecard: customer satisfaction (delivery performance and product defect levels) and new product development (time-to-market and the number of new product rollouts). Of course, management also monitored key financials: revenue, revenue growth rate, profit, and return on assets.
There are two ways to improve overloaded BSCs. One is to reduce the total number of measures monitored, keeping only those measures that, when improved, deliver the greatest strategic impact. The other is unbalancing the scorecard, so to speak, by giving financial measures a more limited role, because they are less actionable.
Sure, production managers can cut costs this quarter by head count or inventory reductions, but only improvements in value creation processes — yield, cycle time, and quality — lead to long-term cost reductions. In addition, managers should consider deleting control measures that lack a strategic imperative (e.g., delivery performance that has exceeded customer expectations) and long-term measures that are too future-oriented to encourage immediate action (e.g., a 10x improvement in five years).
You can tell a scorecard isn't working when the things you measure don't improve steadily. For a typical process, the gap between current and potential performance should close by 50 percent every nine months. A significantly slower rate is a sure sign of metrics overload, or an ineffective change program.
When it's time to revisit a scorecard's design, use impact, rather than balance, to guide the overhaul. What's left will be a less balanced scorecard, but a more strategically useful one, dominated by internally oriented performance measures focused on processes ripe for immediate improvement.

Authors
---
Arthur M. Schneiderman, art@schneiderman.com
Arthur M. Schneidermanis a visiting fellow at the Centre for Business Performance at Cranfield University's School of Management in the U.K., and an independent consultant. As a vice president of quality and productivity at Analog Devices Inc., he developed one of the first corporate scorecards.
Recommended stories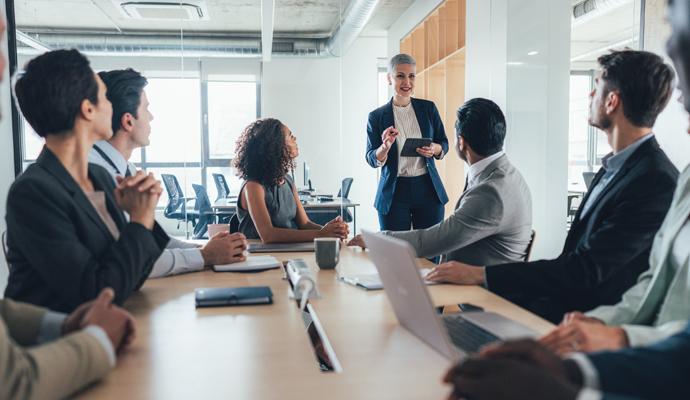 A former executive's 1960 novel, The Lincoln Lords, shines a light on the essential qualities of leadership.