Art Is Good for Business
Supporting the arts can help companies address many modern concerns.
When companies are awash in cash, as many U.S. companies are following the US$1.5 trillion tax cut in December 2017, their tendency is to stick with the comfortable and reliable shareholder dividends and share buybacks, with perhaps some M&A thrown in. And although these conventions keep investors happy, they do little to address the barrage of other pressing issues companies currently face.
Corporate leaders must now navigate a landscape in which consumers, shareholders, and activist investors are putting good corporate citizenship on par with providing excellent products and services. Skilled talent is increasingly hard to recruit and retain. Amid the clutter on social media, it's getting harder to control brand image. And firms are looking for new ways to stimulate innovative thinking and attract a diverse workforce.
What if, to help address these issues, companies put some of that newfound cash toward something less conventional, yet effective? What if they invested in the arts?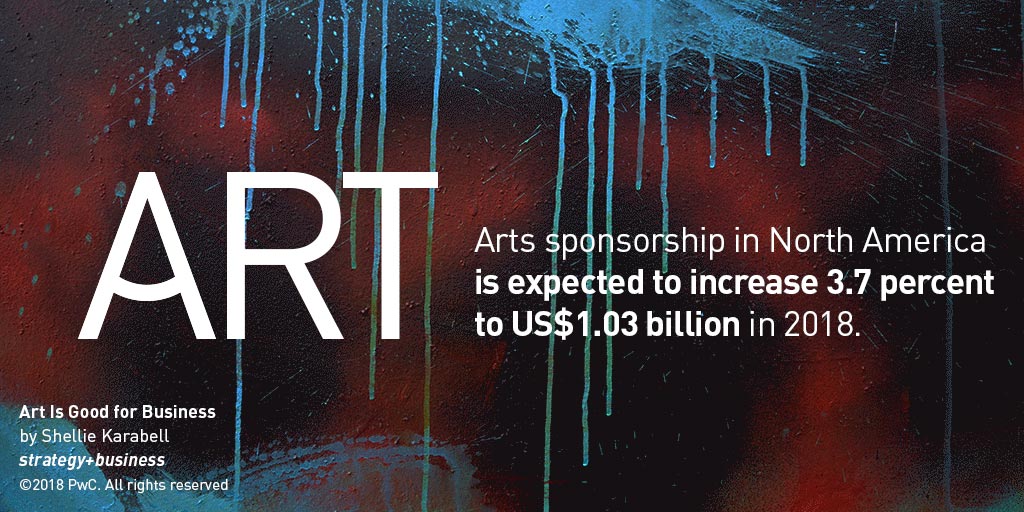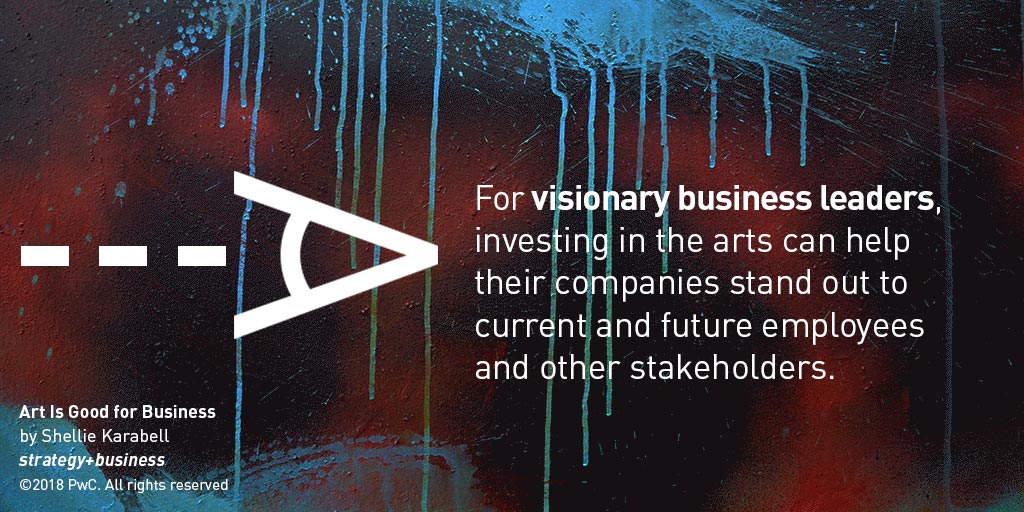 Whether displaying a corporate art collection in the workplace, providing free museum access to employees and their families, or sponsoring a gallery event in the community, investments in the arts can work to assuage some of the concerns keeping CEOs up at night.
Providing free museum access to employees and their families is one perk that can help companies differentiate themselves.
There is some evidence that business is prepared to step up their arts-related philanthropy. Total spending on arts sponsorship in North America was $993 million in 2017 and is expected to increase 3.7 percent to $1.03 billion in 2018 — the first year the amount would break the $1 billion mark. That's according to ESP, a consultancy that collects and analyzes sponsorship information. Yet ESP expects sports sponsorships to account for 70 percent of the global corporate sponsorship budget, with 4 percent going to the arts.
It's true that putting money into the arts may not provide the direct and measurable return on investment for a company that, say, sponsoring a football game might. But evidence shows that arts investment provides solid advantages for both the business itself and the community in which the company and its employees live and work.
Draw Talent
Company leaders are worried about being able to attract the workers they need in an age in which both technical and soft skills are required to succeed. According to PwC's 21st CEO Survey, when asked to consider threats to their organizations' growth prospects, 79 percent of the more than 1,200 global CEOs surveyed reported being somewhat or extremely concerned about having access to needed skills. Further, 42 percent of CEOs said they would consider relocating their operations closer to available pools of digital talent in order to have a better shot at attracting tech-savvy workers.
But what if the community in which a company was already based was a draw for that talent? Investing in local art programs and artists contributes to the well-being and culture of the community overall, making it a more attractive place for talent to live and work.
A 2017 study from the Conference Board and Americans for the Arts, "Business Contributions to the Arts (PDF)," found that 54 percent of the corporate leaders responding said the arts improve the quality of life in a community. Almost half, 49 percent, said the arts create a vibrant community and society. Furthermore, according to the Americans for the Arts 2016 survey "Americans Speak Out about the Arts (PDF)," 87 percent of respondents said that "arts institutions add value to our communities," regardless of whether people engage with art or not.
With the competition for skilled talent so intense, it is important for employers to create unique experiences for workers. Providing free museum access to employees and their families is one perk that can help companies differentiate themselves. And there is evidence that exposing kids to the arts is indeed of value: In the "Business Contributions to the Arts" survey, 47 percent of respondents said the arts improve academic performance for students (a plus for employees' families). Along the same lines, investing in a corporate art collection — one that is displayed throughout the office and not just in the C-suite — also helps a company stand out.
As people increasingly seek employment with firms that act as good corporate citizens, being known as a company that supports the arts financially, has an art collection it shares with employees, or is a part of bringing arts to children can set a firm apart from its competitors.
Elevate Brand
Such engagement with the arts, of course, also adds to the corporate brand and is a useful marketing tool to both potential employees and customers, says Vadim Grigorian, a marketer specializing in corporate art projects. Grigorian lectures on brands and art at his MBA alma mater, INSEAD, in addition to helping businesses with cultural engagements. He is perhaps best known for his project in which artists were asked to present their interpretation of the Absolut Vodka bottle when he was marketing director of luxury and creativity at spirits company Pernod Ricard.
But beyond the cachet of being associated with the art world, today's investors want the companies they support to have a conscience. And that means acting philanthropically throughout the community, including the art community.
"Increasingly, companies are noted by rating agencies or investment analysts on elements beyond P&L: social responsibility, ethics, sustainability," says Grigorian. "This puts pressure on even the most cynical managers. But for visionary business leaders, deep corporate cultural engagement is an opportunity to stand out in the eyes of investors and other stakeholders."
Spark Creativity
Creativity is among the top skills sought by businesses, according to the Conference Board's "CEO Challenge 2017" survey, with 72 percent of business leader respondents saying creativity is of high importance when hiring. And although there hasn't been much work done on the psychological process responsible for the connection, studies have shown that being exposed to art allows a person to feel more creative and open to innovation.
"To understand the force of art, try imagining for a moment a business world devoid of any visual creative stimulus," says Kai Kuklinski, CEO of AXA Art, the world's largest specialist art insurer. AXA has its own art collection of some 12,180 works, many of which are on display globally in its offices.
Recent studies show that when companies buy art and give employees access to the works throughout the office, that exposure can help spur creativity and innovation. Similarly, giving employees free museum access also allows them to enjoy the creative benefits of taking in art.
"Most modern offices in today's global commercial districts appear entirely interchangeable," says Kuklinski. "This is where a company has the chance to impress its personality onto its clients, and stimulate its own employees into a mind-set of heightened creativity and productivity."
He adds, "This is what art does — sometimes to brilliant and startling effect…Giving access to art so that paintings, sculptures, and photography are not hidden behind closed doors means culture and creativity are part of the employees' and clients' work life."
Promote Diversity
A diverse workforce is also proving to be an increasingly important factor for leaders as employees, customers, and shareholders begin to emphasize inclusion. More good news for CEOs on diversity: It has also been shown to be an important factor in fostering innovation and creativity.
When asked to what extent their organization was building trust with its workforce by creating transparency in diversity and inclusion policies, 89 percent of those responding to the PwC CEO survey said they were doing so at least to some extent, and 88 percent said they were using diversity and inclusion to build trust with customers.
According to the "Americans Speak Out about the Arts" survey, 67 percent of Americans believe "the arts unify our communities regardless of age, race, and ethnicity" and 62 percent agree that the arts "helps me understand other cultures better."
"Corporate art collections have increasingly become a global culture currency, helping to realize and overcome differences and to relate to cultural background, symbolic language, and philosophies," AXA's Kuklinski says.
Art invites us to see things from other points of view. When companies display art or give employees access to museums, it can prove eye-opening, brining employees of different backgrounds to work together more closely. And while art can help us understand other cultures better, there is also evidence that it attracts diversity, according to the Martin Prosperity Institute at the University of Toronto's Rotman School of Management. The group publishes the "Bohemian Index," which tracks the correlation between a vibrant arts scene and an influx of cultural diversity.
Artists and their work can help give meaning to the complex period in which we live, and propose new ways of thinking. And corporate leaders can use that to their advantage. Supporting art and artists adds a dimension to public and employee life, and that philanthropy, in turn, can enhance a company's image — and bottom line.
Author profile:
Shellie Karabell is a writer, editor, and communications consultant, based in Paris, France.
Recommended stories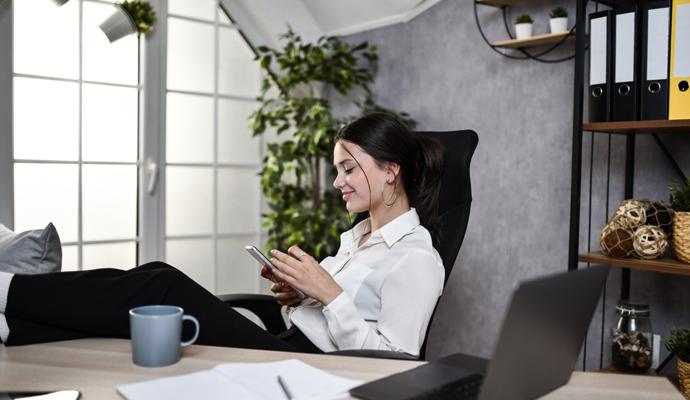 Watching the clock drags performance down, and optimism about the future does the opposite. Managers who understand this can help boost engagement.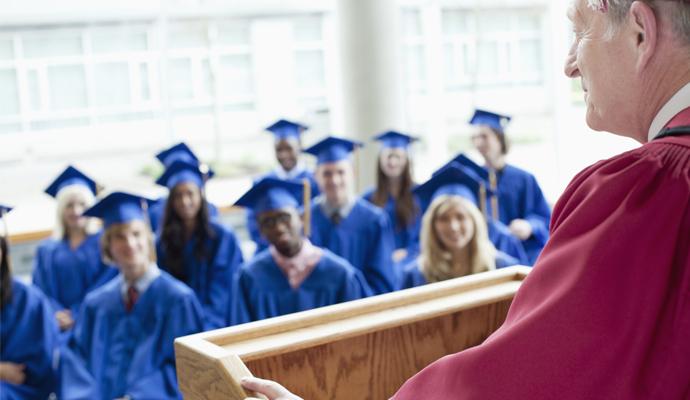 The expectations that employers and employees have of each other have changed. So what should those starting their careers do to get ahead?