Doubling down on upcycling
Arthur Huang, CEO of Miniwiz, wants to build a circular economy by changing people's minds about the value of trash.
This interview is part of the Inside the Mind of the CEO series, which explores a wide range of critical decisions faced by chief executives around the world.
One person's trash is another's treasure. At Miniwiz, a startup based in Taipei, Taiwan, the focus is on both. Cofounded in 2005 by Arthur Huang when he was 27 years old, the company has become a pioneer in the practice of upcycling — the process of transforming by-products, waste materials, and unusable or unwanted products into building materials, furniture, and other design objects.
Huang, who holds a master's degree in architecture from Harvard University, started his career as a professor, teaching material engineering and architecture design courses. But he decided that he could make a bigger impact on the world by changing the recycling industry from within. Miniwiz, which first entered the market with a portable energy charger, has since expanded its offerings across many disciplines, while staying true to its founding principles of creating a circular economy and using a low carbon footprint.
In 2010, Huang and his team built EcoARK, a public structure that was manufactured from 1.5 million recycled plastic bottles. The building has been lauded as a benchmark for the future of green buildings and is robust enough to endure the forces of nature, including earthquakes. It is thanks to this and other innovative projects that Miniwiz has received international recognition, such as the Technology Pioneer award from the World Economic Forum in 2015, and the credibility to sit at the table with prominent firms. Under the leadership of Huang and his cofounder, Jarvis Liu, Miniwiz has designed, engineered, and built an estimated US$100 million worth of buildings and products made from trash to prove the circular economy is a possibility today.
PwC's 23rd Annual Global CEO Survey, published in early 2020, indicated that leaders in many industries believe investing in climate initiatives will boost reputational advantage and afford significant new product and service opportunities. Huang is determined to help company leaders meet these threats of climate change head-on, and has plans to expand Miniwiz's business overseas.
S+B: Was there a specific event that moved you to start this business?
HUANG: First, you need to know that I think recycling is fake. That realization came to me when I was 25 years old. I was a university professor lecturing about carbon footprint and life-cycle analysis. A student asked me if I actually knew what was happening inside recycling plants. I realized I had been lecturing about these themes without knowing what was going on in the real world. I decided to face the problem and dedicate myself to making green living and the circular economy real.
S+B: What opportunity did you see in the market, and what challenges have you encountered along the way?
HUANG: In 2005, one of our first products was the HYmini Biscuit, a wind and solar power charger for the iPhone. We tried to find recycled supplies to manufacture this device, but couldn't. I see myself as a person who is eco-conscious, but even for me, it was hard to find proper recycled materials. There's a huge gap between the ideals people have about recycling and the actual practice.
There's a huge gap between the ideals people have about recycling and the actual practice.
The most significant challenge is probably that consumers don't recognize the value of waste. And people have a misconception of what recycling is. They think they're doing an excellent job by putting waste in a bin and assuming it will be recycled. A recently published report found that a lot of trash from Europe was shipped to China, India, Malaysia, and Thailand, after which it was dumped in China. In 2019, China changed its legislation, banning the import of trash. But just think about what happened in the 30 years leading up to that decision.
Another challenge is that on an industry level, no one buys recycled materials, and so companies don't want to make recycled materials. Most companies are optimized for virgin materials and manufacture on a massive scale, producing large quantities. Once these companies take recycled materials, and the materials have the slightest impurity, it kills their entire manufacturing process.
S+B: You say consumers don't recognize the value of waste. Could you elaborate on that?
HUANG: Trash could be [turned into] very valuable building blocks, but we take it for granted. And there's a need to reuse: Half of the plastics that are polluting our oceans are industry chemical discharges, and what we normally physically see are mostly broken-down single-use disposables and fast-fashion products. By treating such waste in the right way, we could potentially solve half the problem of plastic waste and chemical pollution.
This is what we're trying to demonstrate at Miniwiz: Our recycling is real, and the transformation happens right in front of you. We can upcycle your plastic fork or coffee lid into a flowerpot, using only a small amount of energy. The process only takes 2.5 minutes. I just don't understand how someone can argue that a circular economy is not possible today.
S+B: Your company recently entered into a one-year contract with the Big City shopping mall in Hsinchu, which is known as Taiwan's Silicon Valley. Could you tell us more about that?
HUANG: Ten years ago, we built EcoARK to show what recycling can do on a big scale. But now we're going to the next level. We take a machine and bring it to the consumer — in this case, a shopping mall — and recycle trash where it is consumed, without any contamination and with a low carbon footprint.
[The idea is,] instead of sorting, packing, cleaning the trash, and transporting it to a plant, then having to wait for a while before it eventually gets burned, what if we do it right in front of you and turn waste from the shops inside the shopping mall into something useful? We have developed a mobile recycler, called the Trashpresso, that can turn waste into all sorts of products, on the spot. You can even press it into architectural joints, which can then be used to build the interior of a coffee shop. For this shopping mall project, we collaborated with an artist who designed a flowerpot. He designed the mold that could be 3D printed. But shopping malls, or other parties interested in using the Trashpresso, can decide to make anything their consumers want.
Normally plastics inside recycling plants are melted at different temperatures, generating VOCs [volatile organic compounds]. If you melt plastics, the gas discharge damages the environment and our health. Instead, we press the plastic. We're adding pressure, like a pressure cooker: Right after you get to the softening temperatures, you can transform trash into different shapes without discharging fumes, hence minimizing the VOC hazard to human health and the surrounding [environment].
The entire process uses around three kilowatts, the same amount as one air conditioner. And with that negligible carbon footprint we can produce 200 to 400 objects per hour. We developed a previous version, which runs on solar power, to be an on-site fast-fashion recycling device. That is now in New York with Eileen Fisher.
We also have a Trashpresso in Shanghai, and we're in talks with various companies in New York and London, and with airports in Rome and Dubai. We see this as an opportunity for a new generation of service-based contracts where the client doesn't have to pay to go green. That's how we sell, and how we can scale. In the Hsinchu shopping mall, which is owned by a conglomerate called the Far Eastern Group, the client did not pay extra. [Our fee comes in] part from the marketing budget that they've already allocated for CSR [corporate social responsibility], and in part from their budget for trash management.
S+B: What specific applications are driving upcycling solutions forward?
HUANG: To use the Trashpresso machine, consumers have to download an app called Robin, a smart rubbish bin that tracks and sorts the waste into categories and enables users to earn points. Ideally, you want them to use those points to buy upcycled goods. The idea is that efforts that are good for the environment become traceable, and consumers are rewarded for recycling. In this way, recycling and upcycling become a form of social currency.
As long as data are used for good — for the environment — I think this is a good development. I care about data that show me what sort of material the shopping mall takes in. We can record this information by utilizing cameras on top of the sorting bins that use AI to determine what kinds of materials are put in the bin.
S+B: Global growth can produce a lot of great outcomes, such as more jobs, higher wages, and better living conditions. However, in turn, global growth also means more waste. How do you view the relationship between growth and waste, as well as your own business prospects?
HUANG: For me, the traditional capitalistic sense of growth always means more waste. I don't like that. How do you create growth without growth, that's the real question. [To accomplish this,] people need to buy less, but at higher prices. How do you achieve that? I think by making them enjoy the actual experience of buying something. The experience can be enhanced through luxury or storytelling, but the key is that it doesn't necessarily need to lead to more waste.
When you raise the price, you need to have a variety. Because no one wants mass-produced products, today everything is about customization. We can offer custom-made tiles for someone's home. We bring the Trashpresso to your house, produce the customized tiles from ocean glass collected from your beach near your beach house. People are willing to pay a lot more for this kind of experience. In our efforts with the mall, we ensure that we produce only 400 products out of trash per day. So people line up, and they treasure this experience.
S+B: Many consumers in the developing world look to consumer lifestyles in the West as something to emulate. Without being contradictory, how do you think companies should be communicating about waste and sustainability to these aspiring consumers?
HUANG: Some people call the Western approach to sustainability a new generation of colonialism. Western countries feel morally superior, and so they can tell developing countries they're doing it wrong.
Developed nations should be humble: Many of today's trash problems have been created by Western companies. Meanwhile, developed nations should look to developing nations for ingenious, time-tested, circular solutions to emulate.
Another part of the problem is this fixation of the developing world on the West. Here in Asia many people still look to Europe, because in their eyes Europeans are leading in terms of technology, in science, but also in consciousness, including consciousness about sustainability. But many of the lifestyles and consumption patterns that are marketed as desirable or "cool" in reality are polluting; they result in waste.
Developing countries should be looking at themselves as well and realize what they are doing. Many developing countries are very sustainable by nature. For example, in Thailand, half of the food is wrapped in leaves; it doesn't need packaging. But big companies argue this isn't safe — it can potentially lead to bacterial infections — so they've started packaging everything in plastics or membrane material. In some areas, the learning needs to be reversed.
S+B: You've said that a certain level of pollution can't be helped.
HUANG: Why do you need plastic? The rise of plastic in our society can be brought back to safety: preservation of food, cleanliness, and sanitation. And all this relates back to urban density. To put it simply, without plastic we cannot live so close to each other in big cities, period. Water can't be adequately transported without plastic pipes — without it we would die.
But that doesn't mean that we lose sight of the value of sustainability and the circular economy. It's all about decentralization. Once you decentralize, you add value to the local community. For example, if I place a new machine and work with two local designers whose molds we use, they can claim they are part owners of this sustainable movement, and at the same time, they are generating value with their sustainable art. By decentralizing sustainable practices, you can create an internal economy that empowers local people and environmental groups.
S+B: Do you think companies are really willing to drastically change their practices to make them more sustainable?
HUANG: I think we're seeing a shift. It used to be much more event-based, these one-off marketing things. For example, big clothing brands would make one shirt from recycled materials out of 500 shirts. Now it's changing, companies are ready to commit, and we have momentum. The important question is whether it is technologically feasible. You have to be able to prove that. For example, it took us four years to get two malls in Taiwan to let us park the Trashpresso there. If the technology isn't ready, companies don't want to try, and the same goes for the price. Now that we have reached the right price point, and we've tested the machinery for several years, they see the value.
S+B: Miniwiz has generated a great number of products that show how upcycling can be applied. Looking forward, what sectors do you think are ripe for widespread adoption?
HUANG: Everywhere. But let's look again at shopping malls as an example. Consider for a second how much servicing is required for one shopping mall. Renovations are common, so the material used for walls, for example, may be taken down every two to three years. That's scary. Just imagine using upcycled building blocks for a renovation, using trash to refurnish big marble constructions. That is where you need a lot of applications.
S+B: How do recycling networks and their respective resources differ across the globe?
HUANG: I think the main difference is that some countries still view recycling as a dirty business, while others look at it as a proper business. With Trashpresso, we can create a new generation of social currency. It may sound weird now, but I think it's really important. By using this technology, you are essentially treating waste, and you are generating data while processing waste — very important and useful environmental data. Consumers should get paid for that, consumers should be rewarded for that. If you recycle your coffee cup, you should get a discount for coffee; that's a currency. We need more of that.
How can we do something good for the environment and at the same time, generate goodness that becomes tradable? That's what we want to do in the next five years.
Author profile:
Bobbie van der List is a correspondent for Dutch newspapers and magazines. Based in Tokyo, he specializes in business- and management-related topics.
Recommended stories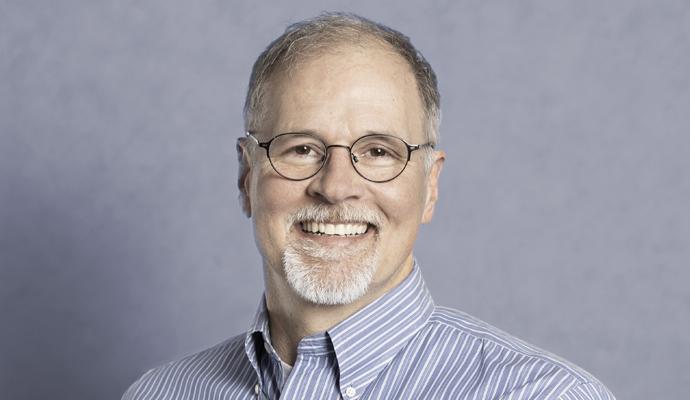 CEO Robert Playter dispels worries about the potential harm robots could inflict and thinks they will empower people instead of displacing them.