The Enthusiasms of Tom Peters
In his exuberant new book, the management guru sums up 50 years of experience with exhortations to pursue excellence.
A version of this article appeared in the Autumn 2018 issue of strategy+business.
The Excellence Dividend: Meeting the Tech Tide with Work That Wows and Jobs That Last
by Tom Peters, Vintage, 2018
A couple of years ago, prior to an interview with Tom Peters, I visited his website to see what he was up to. I found the answer in a gargantuan 4,000-slide PowerPoint deck that Peters titled, with his trademark typographic hyperbole, "THE WORKS." By way of introduction to the deck, he wrote, "Make no mistake…THIS IS A 17-CHAPTER BOOK…which happens to be in PowerPoint format."
The Excellence Dividend punctuates that claim almost as well as the ! that Peters adopted as his corporate logo after two years of noodling 25 years ago. The paperback is an annotated version of "The Works" — a fleshed-out outline that frequently depends on fonts to make its points.
The CEO's first commandment, per Peters?
"CEO Job #1 is setting — and micro-nourishing, one day, one hour, one minute at a time — an effective people-truly-first, innovate-or-die, excellence-or-bust corporate culture.
The key words in my declaration are…
one day, one hour, one minute at a time."
The best way to keep up in a fast-changing world?
"READ! READ!! READ!!! READ!!!!"
The world's most underserved market?
"W = >2 x (C + I) = $28T
Women's Market Size = More Than Two Times China Plus India Combined = $28 Trillion"
As you may be starting to suspect, The Excellence Dividend is a 450-page boldbardment of ideas, facts, figures, memes, and manifestos. Peters calls it the sum total of his 50-year career, more than half of which he's spent as a leading light of management thought.
Swallowing such a book whole is exhausting, mainly because it is delivered with such brio and packed with enough insight and advice to keep you busy for the next 50 years. When I review a book, I fold page corners, underline in ink, and scrawl marginalia. I folded so many pages in The Excellence Dividend that its top right corner is half again as thick as the rest of the book. I ran a new pen dry while reading it; at first I thought the pen was defective.
If you've read Peters before or if you're one of his 159,000 Twitter followers, you'll recognize that the new book's six sections and 496 pages represent his ongoing and undiminished enthusiasms. People management — the focus of section 3, which leads off with: "ONE MORE (DAMN) TIME: PUTTING PEOPLE FIRST" — is the greatest of these.
Peters traces his passion for people management back through his work at McKinsey with Bob Waterman, which resulted in the publication of In Search of Excellence in 1982, all the way to his stint as a Seabee in Vietnam during the war. "I arrived in country with civil engineering tools aplenty, but I was soon given a detachment to command in a rather unpleasant setting," Peters writes. "Overnight, I discovered that 99 percent of my concerns were 'people concerns' (so-called/mistakenly called soft concerns). And I was totally unprepared for 'soft-stuff leadership' in a setting where bad guys were shooting at us and the roads were intensively mined."
Whether the subject is culture building, treating employees like customers, performance appraisals, or training, The Excellence Dividend is shot through with advice on the soft stuff — some of which is pretty radical. In his discussion of the job apocalypse that may occur as AI and robotics spread throughout companies, for instance, Peters declares "people first" as a leadership imperative:
"Your principal moral obligation as a leader is to develop the skill set of every one of the people in your charge — including semipermanent and temporary — to the maximum extent of your abilities and consistent with their 'revolutionary' needs in the years ahead. (The bonus: This is also the premier profit maximization strategy!)"
Another notable enthusiasm of Peters is his predilection for action, which tracks back to the Seabee's "can do" mind-set. "Forget that glossy strategy," he says.
"JUST BUILD IT.
NOW.
CAN DO."
Likewise, although he has been preaching the gospel of excellence for decades, Peters has never been one to wait around for the perfect application of it. He declares:
"EXCELLENCE is the ultimate short-term strategy.
EXCELLENCE IS THE NEXT FIVE MINUTES.
(Or not.)"
Underlying all of Peters's enthusiasms is his enthusiasm for the ideas of other people. I can't think of any business writer who uses other people's ideas as freely as Peters, or who is as openly generous with crediting his sources. More often than not, he uses quotes, concepts, and stories of other people as the bulk of a section and then just adds a few sentences to drive the point home.
"I folded so many pages in The Excellence Dividend that its top right corner is half again as thick as the rest of the book."
For instance, after several pages of quotes and statistics on the "oldies" market, Peters writes, "I have offered very little commentary in this section. This, I believe, is one of those times when the collective statistics really do speak for themselves.
"Or, perhaps more accurately: These stats outline in incontrovertible terms an incredibly large opportunity in an incredibly large, incredibly underserved market.
"Sooooo?
"Please get off your bloody millennials high horse and get on the horse that will take you straight to the bank."
Not many authors could get away with this narrative approach. But Peters carries it off with aplomb because it accurately reflects his personality and modus operandi. "I consider myself, in effect, a red exclamation mark," writes Peters in the epilogue of The Excellence Dividend. At the age of 75, he still looks at business, with all of its inequities and foibles, and then argues passionately — as he has done for decades — that this thing of ours can be an "emotional, vital, innovative, joyful, creative, entrepreneurial" endeavor. Peters's enthusiasm is exclamatory indeed.
Recommended stories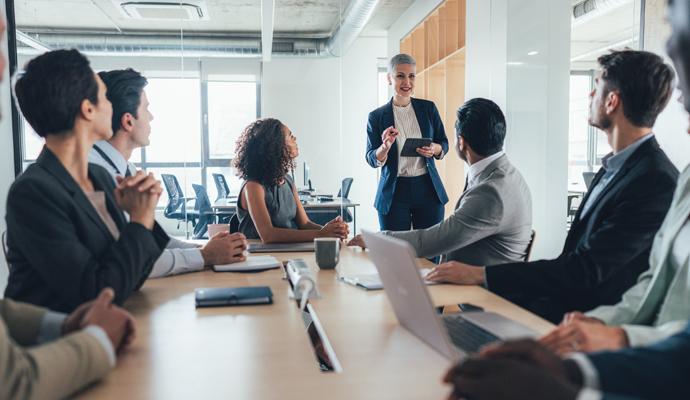 A former executive's 1960 novel, The Lincoln Lords, shines a light on the essential qualities of leadership.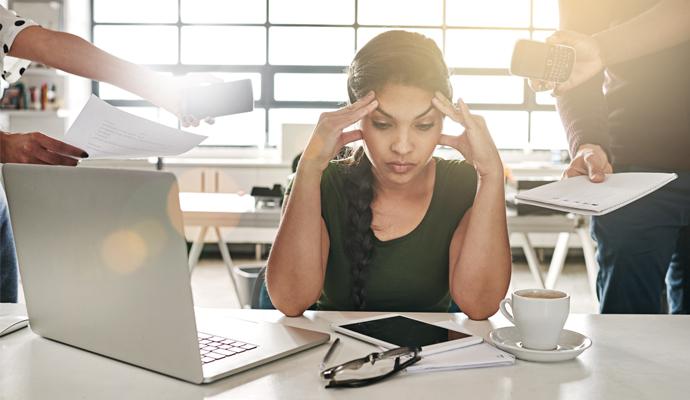 In their new book, leading experts Christina Maslach and Michael Leiter bring academic rigor to organizational responses to employee overload.