When a Japanese company adopted English as a first language
In her new book, Harvard Business School Professor Tsedal Neeley examines the challenge of establishing a lingua franca in global companies.
The Language of Global Success: How a Common Tongue Transforms Multinational Organizations
by Tsedal Neeley, Princeton University Press, 2017
On March 1, 2010, Hiroshi Mikitani, the founder and CEO of Rakuten, a Japan-based e-retailer, announced that henceforth English would be the official language of the company's 10,000 employees. Moreover, declared Mikitani, who often was billed as Japan's Jeff Bezos, any employee who didn't become fluent in English within two years would face demotion.
The initiative, dubbed "Englishnization" by Mikitani, shocked Rakuten's 7,000 or so Japanese employees — 95 percent of whom did not speak their employer's newly established lingua franca. It also made headlines around the world, and drew some domestic fire: "It's stupid for a Japanese company to only use English in Japan when the workforce is mainly Japanese," said Honda Motors CEO Takanobu Ito. (Five years later, Ito would be out and English would be in at Honda, too.)
Rakuten's Englishnization didn't shock Tsedal Neeley, author of The Language of Global Success: How a Common Tongue Transforms Multinational Organizations. "By mandating English," writes the associate professor at Harvard Business School, "Rakuten was prepared to join the approximately 52 percent of multinational companies that had adopted a language different from that of their originating country in order to better meet global expansion and business needs."
In The Language of Global Success, Neeley reports the results of her five-year longitudinal study of the initiative, which began a couple of months after Mikitani's announcement. She also ticks off the reasons companies need a lingua franca. Communication and knowledge exchange top the list. Rakuten was operating in a fast-moving and highly competitive sector. And by 2010, the 13-year-old company was pursuing a strategy of global expansion. It was clear to Mikitani that the language barriers within Rakuten were bogging down everything — integration of acquisitions, management of business units in 27 countries, the minutiae of daily work. For instance, an email from an English-speaking employee in the U.S. to a Japanese colleague required translation, as did the reply and any additional messages — and the translations themselves often required interpretation. As you might guess, even simple exchanges could drag on for days.
Neeley explains why English was the natural choice for Rakuten's official language. It's an easy language to learn, relatively speaking. Better yet, one in four people in the world already has some command of the language, and more than 1 billion of them are fluent. English also was the language of the world's leading political and economic superpower — the United States.
But none of those reasons made the Englishnization of Rakuten easy to achieve. The way Neeley explains it, the mandate transformed every employee in the company into an expat of sorts.
"The Englishnization of Rakuten transformed every employee in the company into an expat."
Almost all of the company's Japanese employees became linguistic expats in their own country — struggling to speak, write, and read in a new language at work. The morning after Mikitani's announcement, writes Neeley, "Japanese-language cafeteria menus were replaced with their English equivalents. English replaced Japanese floor directories in Rakuten elevators. Even the corporate executives were stunned." The CEO had not informed them about Englishnization before his announcement.
Rakuten's English-speaking employees in the U.S. were elated with Mikitani's mandate, at first. They figured that the Japanese company would become more like an American company and that their opportunities for advancement would expand. But the other shoe quickly dropped and they became what Neeley calls "cultural expats." One day, she writes, "a massive, encyclopedia-like policy handbook arrived in the U.S. Rakuten offices. Employees were as astonished by the handbook's size as they were by its very existence, which was previously unknown." The heretofore untranslated handbook included arcane rites, such as the proper employee badges to wear and how they were to be positioned on one's clothing — and disciplinary actions taken when these rites were not followed to the letter. As Mikitani was importing English to Japan, he was also exporting a Japanese organizational culture.
Interestingly, the third set of expats — labeled "dual expats" by Neeley — had the easiest time adjusting. Employees in countries such as France and Brazil were already both linguistic and cultural expats at Rakuten. They felt less threatened by the language mandate, because many of them already spoke English. And they turned out to be more willing to make the changes required by Englishnization.
The Language of Global Success is more than a study in organizational communication. It also is a study in change management. Mikitani announced Englishnization, but apparently didn't give much thought to the level of change it demanded. Employees were expected to learn English and adopt the cultural precepts of headquarters on their own. As it turned out, chaos ensued and productivity plunged. "Despite Mikitani's deliberate immersion efforts, reasoning, and persistent messaging," writes Neeley, "after nearly a year and a half, employees' TOEIC [Test of English for International Communication] progress was dismal."
Neeley details the ways in which Mikitani addressed these problems, and for any executive contemplating a major change initiative, it is worthwhile reading. The CEO began offering employees language classes at work and on company time. Progress within the business units was measured and reported to top management. Middle management was enlisted in the initiative. And success stories were promoted and publicized internally.
Although The Language of Global Success is very strong on narrative, it is less comprehensive when discussing results. Neeley tells us that 90 percent of Rakuten's employees achieved Englishnization by Mikitani's 2012 deadline. She also describes the rapid global expansion of the company, the establishment of international R&D centers, and other anecdotal benefits, such as tighter integration, a larger talent pool, and enhanced knowledge sharing. But she doesn't explicitly connect Englishnization's impact — good or bad — on financial results.
What's more, although this makes for an excellent case study, it's possible that the entire concept of a corporate lingua franca, which Neeley has studied for 15 years, may be on the verge of obsolescence — thanks to artificial intelligence. In late 2017, Google released Pixel Buds, headphones with the company's first, albeit crude, attempt at a real-time translator built in. Microsoft and IBM are working on their own language translation initiatives. Very soon, companies may not need an official language because technology will enable all of us to communicate clearly without losing anything in translation.
Recommended stories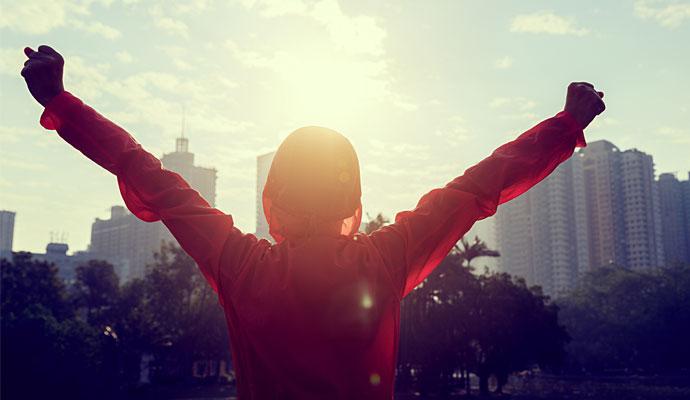 By empowering people to achieve their own goals, leaders can overcome great skepticism—and achieve great results. What worked for cookstoves in Guatemala can work for corporate cloud adoption.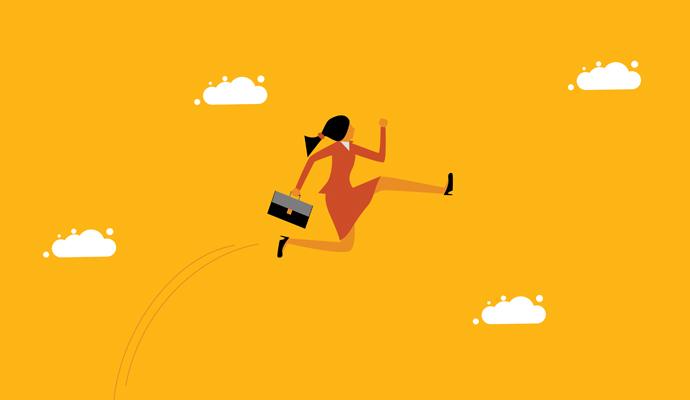 In his new book, Adam Bryant shares tactics that up-and-coming leaders can use to prove they are ready for the next challenge.