Every Time We Say Goodbye
(originally published by Booz & Company)
Dear Monte:
Well, we never expected it to end like this. But I'm glad you're back in the United States, safe and sound, even if you've been pushed out at AmSmelt.
A little over a year ago, during the worst of the financial crisis, you made the only sane strategic choice. You had cash, the market was tanking, and the leader in the smelting space — ConSmelt — was up for grabs. But you had to move fast: There were rumors that SinoSmelt, the quasi public–private Chinese smelting giant, was going to make an all-cash offer.
At the time, the acquisition made perfect sense. You'd be the industry leader when the recovery began; you'd shake up AmSmelt's board, and you'd diminish the toxic influence of the founder's twin sons, AmSmelt board directors Otto and Carl, who had fought everything you'd done as CEO.
But alas, the acquisition was a disaster. ConSmelt's systems were antiquated; their physical plants were a wreck. Suddenly, AmSmelt had liquidity problems, and your own job was in jeopardy again.
And that's when you got the phone call from Mr. Liu, from SinoSmelt. He wanted to take a 50 percent position in AmSmelt. You were interested, you were discreet (you didn't even bring me into the loop), and you did your due diligence on the guy. (He was on the Forbes China Rich List!) So you flew to Kunming, China, to hear his proposition.
Twenty minutes into the meeting, 10 Chinese security men broke into the room and arrested Liu. They took your passport, and you were now under quasi public–private house arrest. And that's when you finally called me.
Monte, Monte. I know things have been rough between us lately. But had you given me a heads-up, I would have warned you about the "Forbes Curse" — which comes from the title of a best-selling novel in China about businessmen who make the list and then fall from grace. (And that's a polite way of describing what happens to them.) No matter. At that point, we just had to get you out of the country. I called my guy at State, to see if Hillary Clinton would intercede. No dice. Bill Clinton? Busy. Al Gore? Something about your "carbon footprint." Tony Blair didn't remember meeting you at Davos. Bono was unreachable. And finally, through a friend of my guy in Hong Kong, we got Jackie Chan's second cousin to get you sprung, in return for a free option on the movie rights. He sees it as the kung fu version of Wall Street.
And that's when the real problem began. Bloomberg got wind of the story. Otto and Carl convened an emergency board meeting and convinced the board you were trying to sell the company behind everyone's back. By the time you returned to AmSmelt's headquarters, there were two more security men — American rent-a-cops, this time — waiting to escort you from the building.
So where does this leave us? In looking over your proposal, I think you're right. Eliot Spitzer is making a comeback, and with the right spin, you could, too. But as you also point out, it's not exactly the best time to be searching for a job as a CEO.
So let's go for it: You've got a vacation house in Nome. My political team is already on it. Together, we'll bring your style of business management to the northernmost state, and make Monte Stellar the next governor of Alaska.
I'll be in touch,
The Biffster.
PS: I forgot to ask: Which party do you belong to? There are pros and cons to both. Yr thoughts, pls.
Recommended stories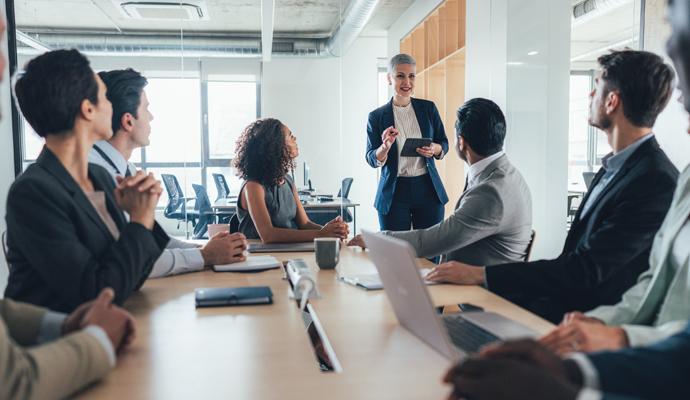 A former executive's 1960 novel, The Lincoln Lords, shines a light on the essential qualities of leadership.