Aerospace and Defense: Selling at Home and Abroad
Military contractors are reinventing themselves for a world of rapidly evolving technology and new geopolitical relationships.
The world used to be simpler for defense contractors. For most of the industry's history, companies did business primarily with their own country's military and the governments of close allies. This was especially true of the large aerospace and defense (A&D) companies in the United States and Europe. Until the 2000s, large defense contractors were the norm in this industry, adapting their business directly to their home country's military and relying on just a few international exports. In effect, they were big fish in a very clearly defined pond. They had a small number of specialized customers with large budgets and highly specialized means of selling to them.
But starting in the 1990s, the context began to shift — and now it is extremely complex. Military buyers want more value for their money. Those in emerging economies want more production in their countries. Though there is much talk of expanding military budgets (for example, in the United States), there is increasing emphasis on smaller, nimbler technologies designed to combat a wider range of threats, many of them asymmetric. Many countries have shifted their priorities away from expensive heavy technology such as fighter planes to more flexible equipment, including autonomous systems, electronics, and cybersecurity. The industry is thus full of new Silicon Valley–style companies that have fewer close ties to their home country's militaries as well as business models that require them to look for sales in a broader group of countries such as the Middle East, India, Turkey, South Korea, and Japan.
Defense contractors are now reinventing themselves as local businesses with global interests — a very complex endeavor. One sign of this shift is the large number of cross-boundary joint ventures involving A&D contractors. For example, Boeing (in the U.S.) and Tata Advanced Systems (in India) have agreed to coproduce Boeing AH-64 Apache helicopter fuselages and other aero structures; eventually, Tata's Hyderabad-based production facility will be the sole global producer of the fuselages. Similarly, a Northrop Grumman joint venture in Saudi Arabia is designing systems and technology for high-end security systems to protect critical infrastructure. In this arrangement, U.S.-derived technology and staffers are augmented by Saudi engineers and selected partners from other Saudi defense-related enterprises. Another Saudi arrangement involves Britain's BAE Systems, which has a wide-ranging deal to provide electrical engineering know-how, IT systems, and training for both military and industrial development in Saudi Arabia. In Japan, Lockheed Martin, Mitsubishi, and Sampa Kogyo K.K. have formed a joint venture that will work with government military experts to design combat systems for the Japan Maritime Self-Defense Force (JMSDF).
Joint ventures like these are constructive. Often, they cement not just military but also commercial alliances among countries, helping them recognize their common interests. But they also contribute to the dramatic new management challenges facing the aerospace and defense industry around the world.
Consider the complexity of the strategic identity of a large A&D company today. The company must shift its product line and its innovation strategy. It must take on the agility of technology-industry competitors while at the same time being stable and reliable enough to earn the trust necessary for government and society support. It must manage the natural tension between foreign governments' desire for defense contractors to transfer technology skills and knowledge, and defense contractors' desire to maintain control over their intellectual property.
Above all, even more than in the past, it must balance the needs of its domestic government against the interests of customers around the world. There have long been both formal and informal mechanisms — regulations and close working relationships — to ensure that defense contractors stayed closely tied to their home country and its allies. Now, with geopolitical relationships uncertain, the relationships between military forces and defense contractors are evolving, and not always in predictable ways.
Navigating these issues will require a higher level of sophistication for individual companies and for the industry as a whole. The most successful A&D companies will be those that follow these six guiding principles.
1. Think long-term. Many investments will require years to return — particularly if they involve building relationships with governments around the world. For example, U.K.-based Rolls-Royce has established an engineering center in India to train locals, just one part of a deep involvement in the country that the company believes will bolster its defense aviation business.
The relationships between military forces and defense contractors are evolving, and not always in predictable ways.
2.Develop a multifaceted intellectual property strategy. An A&D company's technology is its greatest asset, and in many countries, the transfer of technology and training is seen as a necessary condition for access. In a pure growth phase, more open sharing was the right direction. Now, in a more nuanced context, many companies need to rethink their approach to IP risk and reward.
3. Ground your decisions in history. More than ever, it is necessary to study the political and economic history of the countries in which you do business — including its wars, rivals, and alliances. The burden of history will guide more military decisions in the years to come, and companies from other countries will have to bring themselves up to speed.
4. Know who to know. It's important to develop relationships in each country in order to be in the right place for the right procurement opportunities. Which decision makers in the ministry of defense or the finance department are the best touch points? And who are the unofficial influencers (rarely named in the official negotiated document, but holding sway nonetheless) who must be taken into account?
5. Develop relevant capabilities. Evolving from an export and transactional business model to a localized approach requires defense companies to improve some of their skills and develop new ones. For example, they need to make sure that components and parts procured locally are built to the same specifications and standards that the defense contractor is accustomed to in other parts of its supply network. In some cases, this is extraordinarily hard work; many local businesses are starting from scratch and must be taught every aspect of production systems to meet A&D cost, quality, and delivery expectations.
6. Control costs. Defense contractors must be cost-competitive wherever they seek new business. As long as most of their factories remain in Western countries, this will remain difficult. An aging workforce in the West is creating a scarcity of skilled aerospace and defense workers in some fields (such as aerospace engineering) and thus driving up costs. A&D companies need to be more proactive in forming joint ventures with developing nations, using local capabilities, and developing operational savings across the supply chain. They must view emerging countries not just as markets, but also as a source of talent — not simply recruiting, but actively helping these areas develop their skills and talent.
All A&D companies, and the countries they sell to, are becoming more diverse. They are working with a wider range of technologies, developing relationships with new military customers, and discovering they cannot succeed with just an exports-led strategy. The winners in this industry will be those that learn to manage these tensions in a way that balances growth abroad with loyalty and innovation at home.
Recommended stories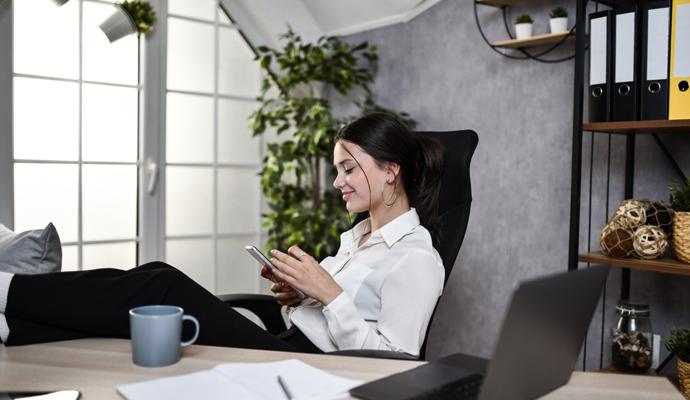 Watching the clock drags performance down, and optimism about the future does the opposite. Managers who understand this can help boost engagement.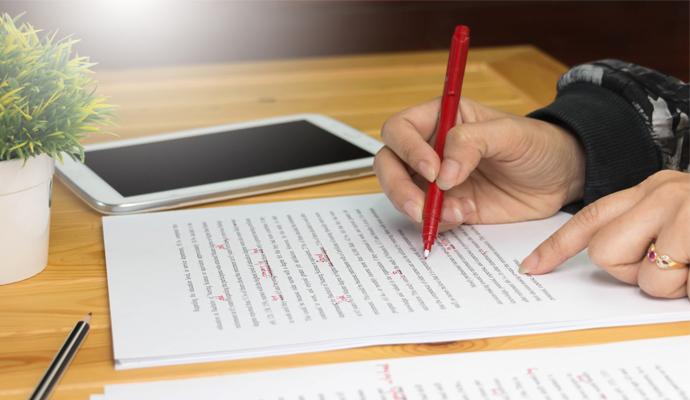 Whether it's nature or nurture, being a stickler on the minutiae is a quality that benefits employees.