Best Practices Are Dead
Those who lead and advise companies on their digital transformation should rely more on imagination and less on experience.
Digital transformation may be a trendy phrase. And there's a good reason for that. Companies want and need fundamentally to change how they do business in a world increasingly powered by pervasive technology.
As a consultant, I see both the upside and downside to digital transformation projects. On the upside, we know that companies can truly benefit from our advice and guidance on how to remake their businesses so that they can be positioned to succeed in the decades ahead. The downside? Technology and standards are changing rapidly, and companies are operating in more niche categories. That means consultants can't simply apply a standard set of best practices to digital transformation. They need to think bigger.
Best practices have been very good to consultants. Understanding established approaches that consistently deliver results is, in many ways, what has enabled the consulting industry to grow and flourish during the past 30 years. When an effective approach based on an established set of best practices is introduced to new industries and specialties, it enables scale, predictability, and consistency.  If we figure out the right way to do something in a particular situation, it should work again in a similar situation. Consultancy is the poster child for pattern recognition at its finest.
But relying solely on best practices is no longer a viable strategy — for companies or for consultants. Best practice models are great for incremental improvements; they will reliably help companies get from 95 percent accuracy on billing to 99 percent. But for transformations, in particular digital transformations, they're less helpful. Ten or 15 years ago, a digital transformation might have included telling a marketing department to emphasize direct email campaigns over direct mail efforts. But had the advisors truly been thinking in transformational terms, they would have suggested dispensing with direct email altogether and instead investing more in Facebook advertising, or using social media to build a grassroots campaign. Sure, it wasn't obvious in 2007 just how impactful social media marketing would turn out to be. But consultants are paid to scout out trends and envision how businesses can benefit from them.
Imagination + Experience = Innovation
The pace of change makes it dangerous to rely on best practices. Technology is so quickly shaping the future that using only your own personal and professional experience to inform your counsel will make you look behind the times. Advisors and leaders have to be ready to build business models that don't necessarily have a precedent, and to imagine customer and employee experiences in ways that haven't been seen before. A good foundation of experience will serve as a great starting point. But to be truly innovative, we need to imagine how technology will transform industries in the months and years ahead.
Advisors and leaders have to be ready to build business models that don't necessarily have a precedent.
This practice may be unnatural at first — especially to professionals who were schooled on data, metrics, lived experience, and best practices. Consultants long have approached a problem by bringing prepackaged solutions to the table. (Here are the five steps you can take to reduce IT costs 25 percent. How do we know they work? The leading companies in your industry have taken the same steps!)
But companies are now demanding innovation in every part of the business. Developing and issuing one-size-fits-all recommendations not only no longer works — it also cultivates the wrong mind-set. Here's why. We are always looking for ways to streamline processes and optimize efficiency. And outlining "best practices" is a faster, easier, and efficient way to drive enhanced performance. Oftentimes, this works for clients — in the short term.
However, showing up with probing questions that challenge the client and his or her entrenched beliefs is far more productive and likely to provide more powerful results in the long term. Asking the right questions builds credibility and a rapport between the advisor and client — it shows that we truly want to understand their challenges. And the discussion it facilitates can lead to a better, more personalized long-term solution.
It's also becoming clear that clients don't want consultants to bring general best practices and methods to the table. Rather, they want specific and individual guidance that is most relevant to their specific circumstances. In 2013, Clayton M. Christensen and two coauthors wrote in Harvard Business Review that at "traditional strategy consulting firms, the share of work that is classic strategy has been steadily decreasing and is now about 20 percent, down from 60 percent to 70 percent some 30 years ago." The same study found that clients were more likely to divide up projects and funnel them individually to consultancies rather than rely on one-stop firms. As a result, "consultancies are shifting from integrated solution shops to modular providers, which specialize in supplying one specific link in the value chain." In other words, clients are now demanding expertise tailored to their individual challenges. Even within the same departments, teams may use multiple consultants to help guide different projects. Consultants need to be able to offer up a range of experts with diverse experiences in order to meet these niche demands, experts who are still able to work collaboratively to push forward big-picture company goals.
When you take a step back, these development makes sense. What's happening in consulting mirrors the larger changes in technology. Data, for example, has brought personalization to consumers and business, whether it is in developing customized workout routines, tailoring advertising based on past purchases, or enabling dynamic pricing of hotel rooms and plane tickets. It's therefore no surprise that our clients are demanding the same kind of personalized guidance when it comes to rethinking their business. The real surprise is that it's taken us consultants so long to realize that best practices are no longer what's needed or wanted.
Recommended stories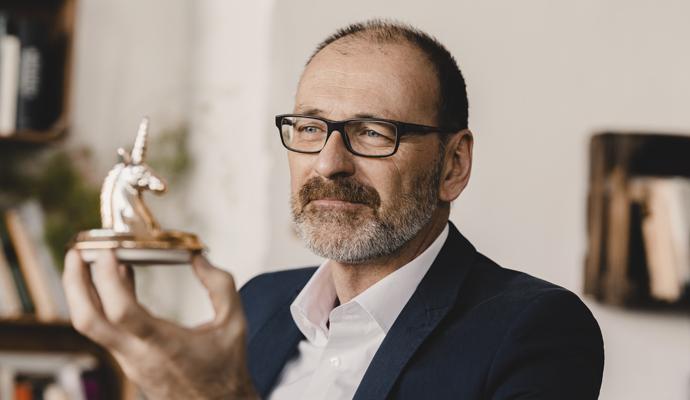 A new book makes the case for adopting the enduring principles of this '80s-era process-management system in digital-first businesses.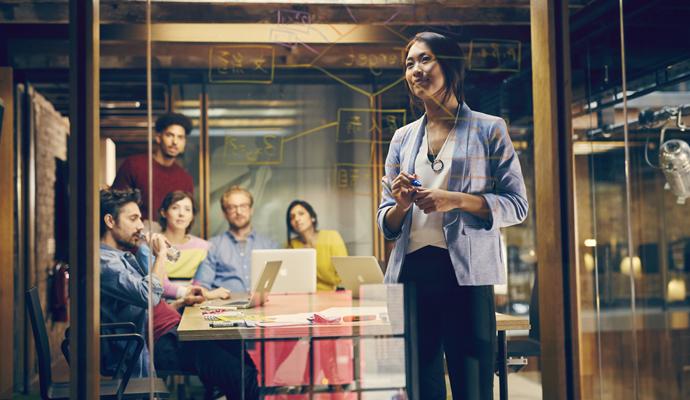 Five foundational building blocks can help innovators maximize value creation inside their organization.