CVS–Aetna Deal Would Be a Boon for the Little City
When it comes to attracting big business and talent, smaller cities often lose out. But Woonsocket, R.I., is poised to break the cycle.
The blockbuster deal announced this week in which drug store giant CVS agreed to buy health insurance giant Aetna is potentially disruptive on many levels. At US$69 billion, it's one of the largest deals announced to date this year. By uniting a pharmacy and convenience store company with a payor, it offers the potential to reshape the vast healthcare industry.
What's more, it threatens to upend the recent trend of corporate headquarters moving to the biggest cities.
Earlier this year, Aetna announced it would be moving its headquarters from Hartford, Conn., to Manhattan — the latest in a slew of companies leaving the suburbs and regional capitals for large cities. But should the deal go through, the combined entity, with annual revenues of well over $200 billion, will have its global headquarters in Woonsocket, R.I.: population 41,000. And that shouldn't be overlooked.
One of the key factors in the economy in recent years has been the continuing triumph of geographical haves (big cities with an already large concentration of companies, transit, and capital) over the geographical have-nots (small towns and cities that the global economy has left behind). Over the past decade, big cities have been attracting millennials, immigrants, and, increasingly, corporate headquarters. General Electric announced it would leave suburban Connecticut for Boston. Hundreds of cities and towns have submitted proposals to Amazon to host its second headquarters, but the e-commerce giant will likely opt for one of the very big cities that is already home to lots of large corporations (my money is on Denver). The trend has exacerbated inequality, contributed to an uneven recovery, and caused housing prices in big cities to soar. And there's a certain seemingly unavoidable procyclicality to the trend: The more large companies cities attract, the more attractive these cities become to the people who run big companies.
But this deal, which would vault CVS from America's seventh-largest company by revenue to the second largest, behind Walmart, presents a countervailing force.
Over the past decade, big cities have been attracting millennials, immigrants, and, increasingly, corporate headquarters.
Now, it's hard to think of what the natural advantage of being in small city in Rhode Island would be. The state isn't exactly known for any particular industry or natural resources. There's a great overlooked song by Arthur Schwartz and Howard Dietz, Rhode Island Is Famous for You, in which singers swing their way through America's states and their famous products. (Sample lyrics: "Copper comes from Arizona" and "Ain't the country lucky, New Jersey gives us glue.") But little old Rhode Island, as the song goes, has no such industrial or agricultural bounty.
And yet CVS, which started as a single store in Lowell, Mass., in 1963, has managed to grow and thrive in Woonsocket, which is 15 miles northwest of Providence, R.I., and about 50 miles southwest of Boston.
Although there are obvious advantages to being based in big cities, it doesn't mean that companies that are based elsewhere can't compete — especially if they have a shrewd and forward-looking business strategy. Walmart, which has been the largest U.S. retailer and the largest U.S. company by revenues for years, is based in Bentonville, Ark. (population: 47,000).
Like many other retailers, CVS has grown organically through horizontal deals, continually acquiring other chains such as Eckert. But in the past decade, it has evolved from a pharmacy/convenience store chain into a pharmacy/health company. It has built in-house health clinics and in 2007 acquired the huge prescription benefits manager Caremark in a transformational deal. In 2014, CVS announced it would stop selling tobacco products. Now it's adding one of the country's largest health insurers to the mix.
It could be that in a smaller town there are fewer distractions, so executives have more time to sit around and think deep thoughts about their business model. (A list of the top things to do in Woonsocket includes the Museum of Work and Culture.) Or it could be that not being continually surrounded by your competitors and people in the same industry liberates leaders from the type of groupthink that can paralyze innovation.
But in this day and age, it seems to be the case that being based in a small city or town doesn't mean you're isolated. When you have sufficient scale, you can set up offices in Silicon Valley, or in New York, to tap into the professional capabilities on offer there. You can use the prospect of working in a large organization to attract talent to your small town. And when you have a big checkbook, the suppliers and components of the supply chain will come to you. Every major consumer packaged goods manufacturer has an office in Bentonville, Ark. Suppliers eager to get good CVS shelf space for their wares don't have a problem getting to Woonsocket.
Should the deal go through, the two largest companies by revenue in the U.S. — Walmart and CVS — will be based in cities whose combined population is less than 100,000. That's fewer people than live in a couple of Manhattan zip codes. And in the future, Rhode Island may be famous for a 21st-century health conglomerate.
Recommended stories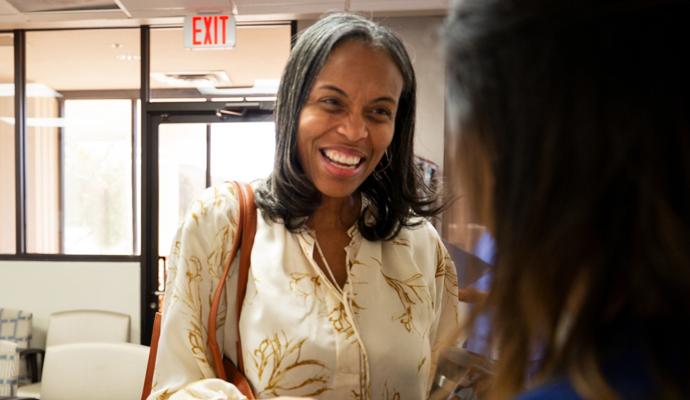 COVID forced governments, healthcare systems, and companies to innovate at record speed; that momentum could power us into a more equitable recovery.