Corporate HQ and the Magnetic Pull of Cities
It was reported last week that the insurance giant Aetna would be moving its corporate headquarters from its ancestral home — Hartford, Conn. — to New York.
It was reported recently that the insurance giant Aetna would be moving its corporate headquarters from its ancestral home — Hartford, Conn. — to New York.
The move echoes a move that General Electric made last year, when it decided to move its corporate headquarters from suburban Fairfield, Conn., to…downtown Boston.
The dynamics driving Aetna's move are quite similar to those that pushed GE to look elsewhere, as we noted last year.
The direction of GE's move was counterintuitive. The center of the nations' economic gravity is moving steadily to the south and to the west — driven by low real estate prices, better weather, and lower taxes. Leaving Connecticut for North Carolina or Texas? OK. But moving further northeast to Boston, the windy capital of the state once known as Taxachusetts?
To be sure, the lure of tax incentives (up to US$145 million) was an important factor. But big corporations like GE can command tax incentives from any state or city. In fact, several interconnected stories of changing times lie at the heart of this move — and GE's flight to Boston is a reminder that if you fail to keep track of changing narratives, you'll be continually surprised.
GE's flight to Boston is a reminder that if you fail to keep track of changing narratives, you'll be continually surprised.
Simply put, the narratives that made it logical for GE to be in a Connecticut suburb within striking distance of New York while avoiding a location smack in the downtown district of a big city have all reversed in the past two decades.
The spot GE chose for its Fairfield, Conn., headquarters was a haven in more than one way. It sat off the Merritt Parkway in a comparatively rural area far from Fairfield's town center and public transport. The isolation was part of the appeal when GE moved there in 1974 from midtown Manhattan. Connecticut, sandwiched in between high-tax, urban-dominated Massachusetts and New York, used to be a leafy financial haven (no state income tax!) that offered bucolic suburbs with great schools. The whole setup was designed to appeal to executives who wanted a suburban lifestyle — driving to work, sailing on Long Island Sound, puttering around two-acre yards, and golfing at local country clubs.
But the tax structure and the social norms evolved over time. Connecticut instituted an income tax in 1991, and the state income tax has risen steadily to the point to where it is roughly equal to those of both New York and Massachusetts.
In the 1970s and 1980s, large companies migrated to suburban companies to get away from the high operating costs and hassles of city life. But in the past few decades, the recovery and rejuvenation of America's cities — New York, Boston, and many others — has been one of the great economic stories in the U.S. Lower crime, new housing, the expansion of recreational opportunities, and a growing family-friendliness have made cities magnets for capital, talent, investment, and companies.
Cities also offer greater mobility. In this day and age, it's difficult to make the argument that you should move to a distant suburb for a job. Your unit could be sold in three years. And then what? As an employee (and as an employer), it's much more attractive to be part of a networked system, in which individuals have a greater number of choices about where to live, where to work, and how to get there.
GE's self-image has also been changing in ways that have made it less logical for it to be based in Fairfield. During Jack Welch's tenure in the 1980s and 1990s, GE was very much a New York-centric operation. Its best-known subsidiary for years was the NBC television unit — 30 Rock, at the heart of Rockefeller Center, was known as the GE Building and housed offices for senior executives. If NBC was GE's most visible unit, GE Capital, its financing arm, was often its most profitable. And it was very much a creature of the New York region, with offices scattered in closer-in New York suburbs.
But the story GE tells the world about itself has changed significantly in the past decade. CEO Jeff Immelt has moved purposefully away from those legacy businesses, selling NBC Universal and aggressively shrinking the financial footprint of GE Capital. Doing so has reduced GE's connection to the Connecticut/New York/New Jersey region.
Increasingly, GE wants to describe itself as a technology-driven advanced manufacturer. A few years ago, I went on a tour with Immelt and a group of journalists. We saw 3D printing in Schenectady, N.Y., and visited a jet engine plant in North Carolina and a turbine factory in South Carolina. That kind of company doesn't need proximity to Long Island Sound or leafy suburbs. In fact, it needs to be close to universities, to startups, and to engineering talent. It doesn't want a hierarchical campus where MBAs sit in big offices; it wants open-plan offices where digital designers and developers will collaborate. It wants people who code. "We want to be at the center of an ecosystem that shares our aspirations," as Immelt said in the announcement. And Boston offered a hospitable ecosystem. Immelt cited the region's "55 colleges and universities" and the fact that the state "spends more on research and development than any other region in the world."
Companies like GE often use ad campaigns to tell stories about themselves. And GE's TV commercial series, called "What's the Matter with Owen?" makes it crystal clear that the company is out to change its image. The ads feature Owen, a young, skinny, apartment-dwelling software professional, telling his surprised friends and family that he is going to work for GE; instead of working on apps, he'll be working on trains and planes and engines. You can be sure that Owen would much rather take the T to work in an open-plan office at the Boston Seaport than fight traffic to get to an isolated campus off the Merritt Parkway.
Recommended stories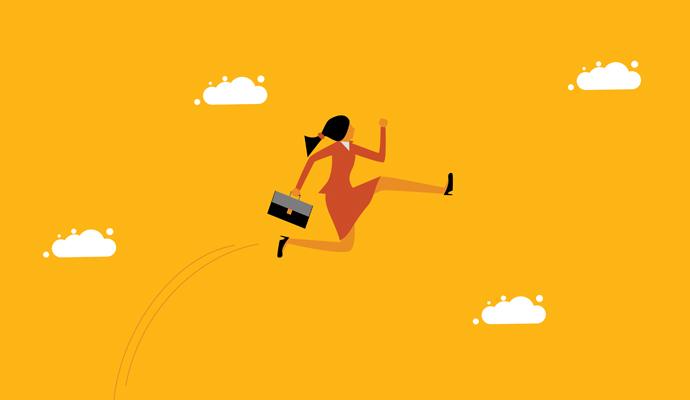 In his new book, Adam Bryant shares tactics that up-and-coming leaders can use to prove they are ready for the next challenge.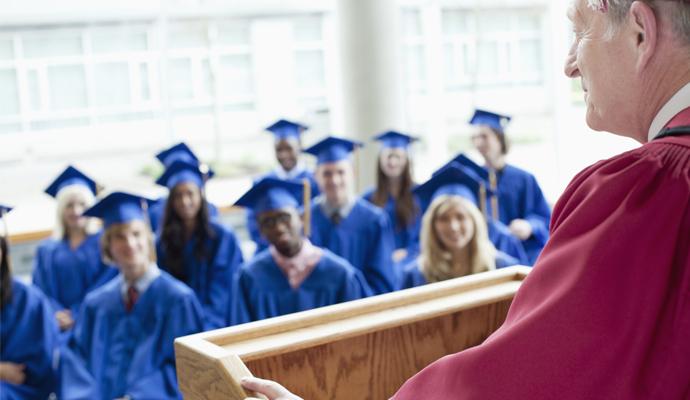 The expectations that employers and employees have of each other have changed. So what should those starting their careers do to get ahead?