Why the Aetna–CVS Deal Is a Lesson for Leaders
It's a case study in the "attacker's advantage."
The winning companies in this digital age have an "attacker's advantage." This is the competitive edge generated by leaders who can detect subtle shifts in consumer behavior, markets, and economic and social systems; who can spot an opportunity before others do; and who can lead their enterprises decisively to execute on that opportunity.
Mark Bertolini, the CEO of the health insurance payor Aetna, has shown himself to be such a leader. He sees how his company's strengths might combine with those of the pharmacy chain CVS to enable innovative approaches to healthcare delivery. CVS CEO Larry Merlo sees it too, and thus this week made a US$69 billion bid to acquire Aetna. The combined CVS–Aetna will be the first company to meld three discrete pieces of the healthcare system: drugstores, insurance, and pharmacy benefit management.
For several years, Bertolini has had to contend with constant turbulence in the healthcare industry, and with intense competition among insurers. He might have hunkered down to defend Aetna's insurance business. He didn't. Instead, he prepared a bigger, bolder, more aggressive move — an attacker's move. He went on the offense, to chart Aetna's future as a health delivery company.
Aetna is rich with data about consumers' healthcare needs. Bertolini recognized the huge potential for using that data to individualize treatment plans and thereby improve healthcare outcomes. Putting that data to work, however, would require reaching consumers in new ways. He envisioned a trip to the doctor being akin to a trip to an Apple store: a curated experience in a physical place that is aesthetically and viscerally appealing. Such contact points would encourage people to take charge of their own health needs, keep them out of hospitals through preventive care, and improve their communications with doctors and other care providers.
CVS seemed a good fit. With its 10,000 U.S. stores, CVS can provide a point of entry and ongoing contact for consumers seeking a curated healthcare experience. Overlaps between Aetna's pharmacy benefits management and CVS's Caremark also create opportunities to lower costs.
The combined CVS–Aetna will be the first company to meld three discrete pieces of the healthcare system: drugstores, insurance, and pharmacy benefit management.
Bertolini took other steps that show his drive to be a pioneer in healthcare. In November, for example, he announced a program to give away 500,000 Apple watches to customers in 2018 — extending a pilot program he started with Aetna employees. There is speculation that the promotion was simply meant to attract Apple users as customers. But it's tied to a much more strategic effort to increase the use of wearables and healthcare apps that can remind people to refill their prescriptions, take their medication, or make healthier choices — and lower costs for Aetna. As they developed apps together for the program, Aetna shared data with Apple about factors that drive health costs.
Also, anticipating the central role technology will play in a reimagined healthcare space, Bertolini arranged to move Aetna's headquarters from Hartford, Conn., where the company has been located since it was founded in 1853, to New York City. The move is intended to make it easier to attract experts in digital analytics and algorithms, who tend to prefer living in major cities. Now, of course, the combined entity will be headquartered far from Manhattan, in a small city in Rhode Island.
In playing offense, Bertolini exhibits many of the traits that characterize entrepreneurial business leaders. He has the acuity to forecast trends and new developments that are taking shape and the cognitive ability to define a specific opportunity for his company. He finds ways to build the expertise his company needs to move forward and to mobilize the organization to make a major change in the business. Importantly, he distinguishes between the operational challenges of winning against traditional competitors and the opportunities created by structural changes in the healthcare landscape. And he finds ways to promote those structural changes, in part by setting an example.
Time will tell exactly how, and how quickly, the combined company will affect the shape of the healthcare industry, assuming the acquisition goes through. Merlo will take the lead of the combined company as he assumes the role of CEO and Bertolini becomes board chair. The lesson to take away from this case is that the digitally enabled business era demands big ideas and bold moves. Attackers have the clear advantage, and defensiveness is a loser's game.
Recommended stories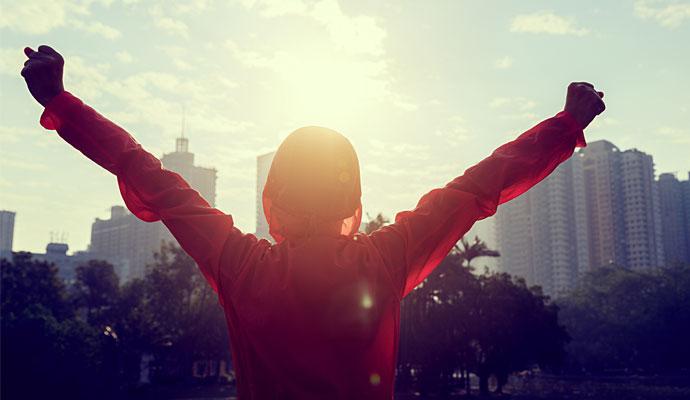 By empowering people to achieve their own goals, leaders can overcome great skepticism—and achieve great results. What worked for cookstoves in Guatemala can work for corporate cloud adoption.