Creating a "path to yes" to spur innovation
The prospect of change can make many employees shut down and look for reasons not to do something. Here's how to shift that dynamic.
In these times of disorienting uncertainty — made even harder by a turbocharged urgency to rethink business models and ways of working — companies face a huge challenge in trying to get their employees to be open to the necessary shifts that drive transformation. It's a tall order, because when human beings are under stress, the prospect of further disruption represents a simple equation: Change = uncertainty = risk.
Although some people thrive in such ambiguity, most people tend to be resistant to change. I've seen this dynamic many times in the organizations I have worked for and worked with, which has led to a theory of life inside big organizations: If you give enough people enough time, they will find reasons why something is a bad idea. It can be hard to get people out of that groove of negativity, especially because the naysayers often think they are adding value by seeing around corners and pointing out risks.
I recently heard a disarmingly simple approach to shifting the tone. Mary Finch, the chief human resources officer at DXC Technology, a computer services company based in Tysons, Va., said that even before the negativity starts, she will ask her colleagues to shift their focus to finding a "path to yes."
"Transformation is all about having a destination, a North Star, that you can measure," Finch told me in a recent interview. "Often people will bring up reasons why something can't be done or what the barriers might be. That's when I say, 'Let's step back and figure out the path to get there.'"
The status quo is the enemy of change. The challenge for all organizations is to get employees to recognize that there is no such thing as status quo anymore.
When my colleagues and I come across a dynamic that feels more like a "path to no" in our consulting work with leadership teams, one approach to breaking the dynamic is invoking the path to yes. It can also be helpful in this context to share with teams an interesting framework that was developed around temperament theory. According to this theory, people generally can be classified as one of four types: catalyst, theorist, stabilizer, and improviser. Obviously, they can play different roles at different times, but when people are honest with themselves, they can generally figure out which one they play most often.
The reason I like this framework is that you can easily see the character traits of these types playing out in a meeting. At the risk of oversimplifying, here's how those conversations might go. The catalyst says, "I've got an idea." The theorist says, "That's interesting. Let's find a way to make that happen." The stabilizer puts on the brakes by saying, "Wait, everyone — we need to think through this and determine what the risks are." And the improviser says, "Well, why don't we just start, and figure it out as we go?"
Knowing temperament shorthand, teams are able to step back from such a scenario and say, "Hey, everyone, let's check the stabilizer impulse at the door for now." This allows for a true brainstorming session around what could be, rather than a list of reasons why something would never work. The stabilizer conversation can happen, but only after all the ideas are discussed in a more positive light.
Give yes a chance
Companies have just lived through a remarkably powerful test case of what can be done when yes is the only option. Rewind the clock for a moment to 2019, and imagine the response of a senior leader at a large company when asked what it would take to get all white-collar employees working from home.
I can pretty much guarantee what would happen next, even if that senior leader were amenable: Committees would be formed to explore the implications for HR, legal, and IT, just to name a few. And after many months, they would come with a thick report about all the reasons why it couldn't be done.
And yet in a matter of days in 2020, companies figured it out, because no was not an option. It was a powerful reminder to people that they do know how to come together to make things work quickly. "In this period, the boldness and speed of decision-making has been a force of circumstances, and it's building new muscles," Lucien Alziari, the chief human resources officer of Prudential Financial, told me last year. "When we talk about the future of work, we're living it now…. How do we keep that speed of decision-making? We're not having to say to people, 'You can do it.' We're saying to them, 'Look at what you've just done.' That gives people some confidence and assurance that they can keep moving forward."
The status quo is the enemy of change. The challenge for all organizations is to get employees to recognize that there is no such thing as status quo anymore. Transformation is not a one-time event — it is a continual process, requiring constant reminders for everyone to focus on finding a path to yes.
Recommended stories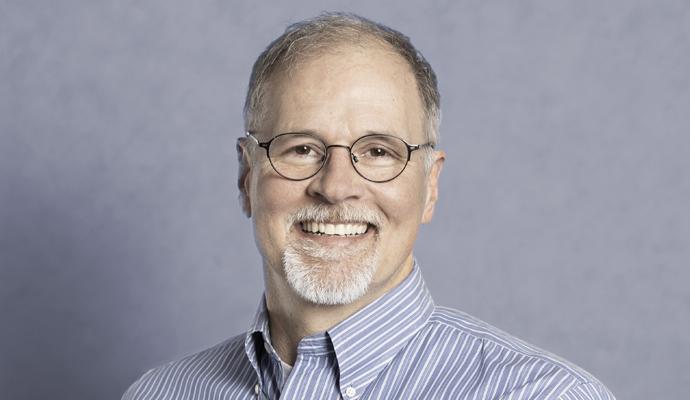 CEO Robert Playter dispels worries about the potential harm robots could inflict and thinks they will empower people instead of displacing them.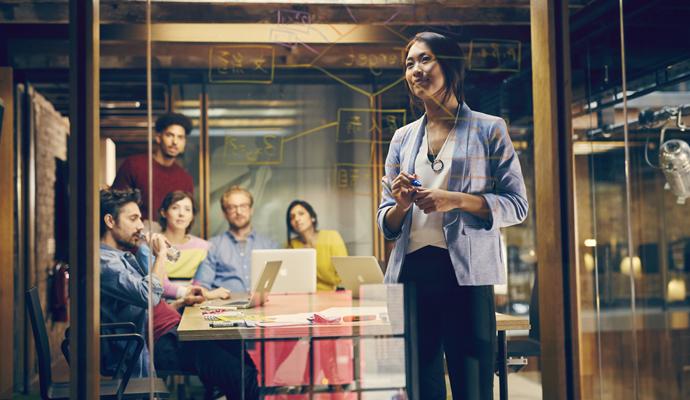 Five foundational building blocks can help innovators maximize value creation inside their organization.