Four Tips for Walking Your Innovation Talk
To produce a climate of innovation that trickles down from the top, start by following this effective formula for leadership role modeling.
(originally published by Booz & Company)
If innovation could be achieved simply through vision statements, press releases, or rally cries, we'd all be successful at it. But developing a strategy and mind-set that enables creative thinking to percolate takes much more work than that. At the core of every truly innovative organization is a leadership team that invests and actively participates in the process of coming up with new ideas. Instead of paying mere lip service to the concept, these leaders are role models who reflect the behaviors they want to see from their staff.
Employees at all levels take their cues from management, which makes it essential that senior executives practice what they preach. And that means a climate of innovation must start at the top, ideally with senior leaders who are both inspiring and dedicated. Through years of innovation training for the world's foremost companies, my firm, futurethink, has identified an effective formula for leadership role modeling. Use the four tips below to increase innovation activity and results from your entire organization:
Dedicate a budget. Capital One's CEO Richard Fairbank continues to champion the enterprising spirit of the firm he founded in 1988. Innovation is flourishing through projects like Capital One Labs, where entrepreneurs-in-residence focus on reimagining the banking experience. From coders and data scientists to product developers, this group is pioneering new approaches to security, reward platforms, and affiliate programs.
You can build an innovation sandbox within your own business, where a small, cross-departmental team of visionaries can collaborate and rapidly test new concepts. Appoint a passionate leader to shepherd ideas into business possibilities as quickly as possible. Assigning a specific fund for innovative projects is the ultimate indicator that senior management is putting its money where its mouth is.
Define and communicate desired behaviors. Telling people to "be innovative" isn't specific enough to create a culture that embraces change and new ideas. True leaders know they must define and communicate the innovative behaviors they want to see in order to get the results they need. At General Electric, creating a culture that focused on growth and new business expansion was critical. So, in 2009, the company started evaluating top managers on what it calls "growth traits," which include external focus, imagination, and courage. Define these behaviors for your own organization or team by imagining your company in various real-world scenarios: How should employees ideally act (inventive, bold)? What's unique or effective about your organization (process-focused, creative mind-set)? What do you want outsiders to say about it (disruptive, collaborative)? Letting people know what behaviors you want to see can start to shape how internal decisions are made, what ideas get funded, and type of risks people are willing to take.
Telling people to "be innovative" doesn't create a culture that embraces new ideas.
Host an idea competition and celebration. As part of its Open Innovation Program, NASA collaborates with a number of organizations including the World Bank, Microsoft, and Google on a project called "Random Hacks of Kindness (RHoK)." The goal of this joint initiative is to develop open-source technology that will address disaster management, education challenges, and crisis responses. And to accomplish that goal, nearly 6,000 volunteers—software developers, independent hackers, and students—from 30 different countries come together in person and online. In the five years since the first RHoK, NGOs have implemented winning technological solutions on the ground in Africa, Australia, and Haiti.
If an event on this scale isn't feasible for you, consider an internal competition between offices and a virtual award ceremony. Invite vendors or partners to participate in subsequent competitions to increase the diversity of perspectives and solutions.
Show tolerance for risk. At software company Intuit, failure is literally celebrated. Each year, senior leadership gives out the "greatest failure" award to the employee who sticks his or her neck out the most in an effort to move the company forward to a new place. Intuit believes that failures can provide the seed for its next great idea—an outlook that's proven successful for many other companies. There are many examples where a failed experiment ended up reaping benefits. For example, Silly Putty was a failed synthetic rubber substitute before becoming a best-selling toy in the 1950s. And did you know that cellophane was born out of a failure to create a waterproof coating for fabric? Without the determination or the willingness to learn from what was once a failure, these success stories would not exist.
In your own business, publicly define a smart risk in terms of time investment, financial impact, required resources, or prototyping. Demonstrate your tolerance for the risk by holding an annual failure ceremony or spotlighting a risky experiment to the rest of the organization. Use the company's intranet to provide real-time updates even if the project isn't on track. And regardless of the outcome, make a point to publicly commend the risk-takers.
Employees take behavioral cues from their leaders, so innovation activity must be modeled from the top. To inspire your team, turn words into action by allocating a specific budget for creating and testing new ideas, and by defining the behaviors you hope to see. Engage employees at all levels through idea competitions, and celebrate experiments that both succeed and fail—in an effort to move the business forward. With this formula, you can begin walking the innovation talk and your organization will follow.
Recommended stories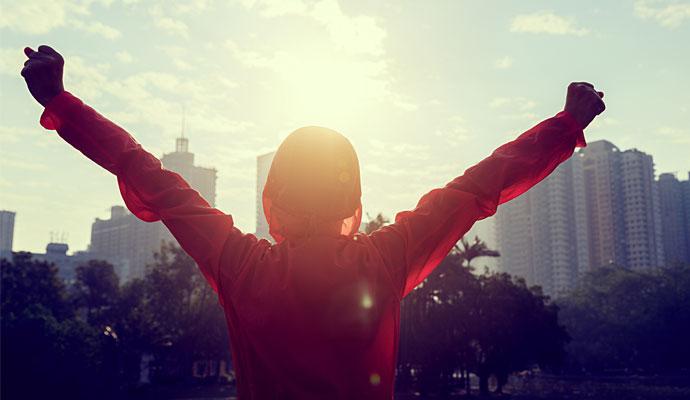 By empowering people to achieve their own goals, leaders can overcome great skepticism—and achieve great results. What worked for cookstoves in Guatemala can work for corporate cloud adoption.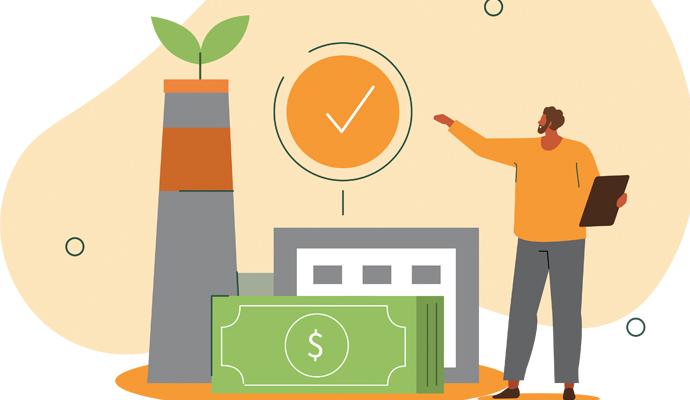 A sweeping philosophical history reveals two groups at odds on the relationship between nature and the economy.