How to Order a Social Media Pizza with Extra Text Mining
Companies can capitalize on the wealth of information in consumers' and competitors' online posts.
(originally published by Booz & Company)
We've all been there: It's the night of the big game, the pizza you ordered is 30 minutes late, and a stomach-growling wait has turned agonizing. So you pick up your cell phone—not to call the delivery place, but to tweet about your despair, of course. Within moments, the pizza place tweets back: "We are very sorry for the experience you had! Can you pls DM your # so we can help make things right!" (That's "direct messaging" for those unfamiliar with tweetspeak.)
In the social media age, as more and more consumers are using sites like Facebook or Twitter to connect directly with companies, having a corporate strategy for online engagement has become crucial. But a new study in the International Journal of Information Management, "Social Media Competitive Analysis and Text Mining: A Case Study in the Pizza Industry," points out another potential advantage: Companies can get the jump on their competitors by using social media as an analytics tool.
Specifically, firms should explore text mining, the authors suggest, which is the practice of uncovering useful trends, patterns, or lessons from unstructured textual data. Traditionally, text mining in the business context has been done internally, focusing on data in an organization's documents, HTML files, chat messages, or emails. But the popularity of social media allows businesses to analyze publicly available data about their customers and competitors from outside the company in myriad ways. This newfound information pool means firms must develop the capability to collect, store, and analyze external data, the authors write.
To get a sense of how some companies are taking advantage of this opportunity, the authors analyzed the U.S. pizza industry—one of the earliest adopters of social media. They focused on the three largest chains: Pizza Hut, Domino's Pizza, and Papa John's Pizza. The authors collected quantitative data—numbers of followers and posts, for example—and mined the messages posted on the companies' Facebook or Twitter pages.
The analysis revealed that the pizza chains used the two social media sites in very different ways, disproving the one-size-fits-all approach. Twitter's strength was largely in the customer relations realm—about 31 percent of the companies' messages were related to ordering or tracking, and about 28 percent focused on the quality and taste of the pizza. Nearly 40 percent of the tweets advertised promotions and deals, which are a huge driver of pizza chain sales. The community aspect of Facebook, however, made it a much more active site overall, and Papa John's has differentiated itself by integrating an e-commerce system into its Facebook page to enable easy ordering of pizzas and gift cards.
Domino's Pizza has made a concerted effort to beef up its social media presence, assigning specific staff members to engage with customers online, and it shows. Domino's had a much higher number of posts and user comments on both Twitter and Facebook, even though its market share of 7.60 percent is a much smaller slice than Pizza Hut's 11.65 percent. The authors also noted that Domino's responded to customer comments much more quickly than the other two chains, showing that a commitment to social media bears fruit. It also pays off: According to a 2010 pizza industry report, about 85 percent of chain sales are tied to promotions and discounts, many of them acquired through social media. And as we wrote in a May Recent Research column, consumers who engage with a firm's social media network visit stores more often and spend more when they do.
The pizza industry isn't the only sector that can benefit from having an engaged social media strategy. And as more companies look to improve their customer engagement, the number of available digital tools also grows. For companies looking to establish a strategy for social media monitoring and competitive analysis, the authors suggest a wide range of text mining tools, such as SPSS Modeler, Leximancer, and the SAS Enterprise Miner. Other free or commercial tools include Google Alerts, Quora, Social Mention, HootSuite, and Advanced Twitter Search. Taken together, these programs enable companies to track real-time social media dialogue and traffic, create graphical reports, and organize the data by keywords or even user sentiments.
The authors further suggest that companies establish realistic benchmarks, setting targets for their number of fans or followers, postings, comments, retweets, and so on. Comparing these metrics to competitors allows companies to see how they need to improve. But don't navel-gaze: It's vital for businesses to mine the huge amount of textual content on their competitors' sites as well, looking for hidden relationships and insights. Companies should also explore opinion polling on social media sites, along with the correlation between events such as price changes or a rival's promotions on customers' social media sentiments.

Recommended stories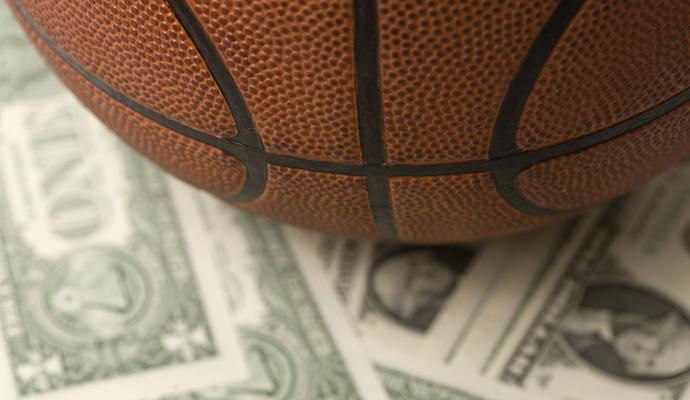 Business and culture collide in an economist's attempt to explain some of the sporting world's enduring mysteries.