Looking for a Better IT Project Manager? Try the Hybrid Model
As business and technology strategies become more integrated, companies need an IT manager who can watch the bottom line and communicate, as well as do the hard coding.
Bottom Line: As business and technology strategies become more integrated, companies need an IT manager who can watch the bottom line and communicate, as well as do the hard coding.
Spare a thought, if you will, for the modern IT project manager. Gone are the days when the job description consisted mainly of installing software and troubleshooting glitches. In today's global business environment, technology touches on so many essential functions — data analytics, internal and external communications, payroll processing, customer information — that it's little surprise to find that IT projects often become riskier, more expensive, and more complicated endeavors than they first appeared to be.
Indeed, not only does technology now underpin the operations of leading firms, but it can form the basis of their core strategy. Companies are using cutting-edge tech to streamline their supply chain, better target customers, and deliver innovative products and services. As technology and business strategies become ever more entwined, IT managers are being put in a tough situation. They're forced to balance short-term goals ("Fix the bug!") against long-term strategic thinking ("Shift everything to the cloud!"), all in an uncertain business landscape.
According to a new study — one of the first to explore this topic — the dilemma can best be resolved by the introduction of a so-called hybrid IT project manager, someone with both technological know-how and the business acumen to understand how changes in IT systems will affect different departments and the company's strategic objectives.
For example, consider an IT project manager for a bank who has both knowledge of the retail side of the business (which savings and loan plans are performing best, for example) and the technological expertise to understand how the company's technical systems help support all those ATMs, tellers, and bankers as they carry out transactions. Potentially, this would allow the project manager to prioritize and settle conflicts that arise when the needs, resources, or strategic objectives of the technological and business domains clash.
The authors of the study surveyed the managers responsible for 108 recent IT initiatives, with an average budget of about US$4.5 million, a deadline of slightly more than a year, and a project team consisting of about nine employees. The projects occurred at 64 organizations operating in a diverse range of industries including manufacturing, engineering, financial services, insurance, consulting, healthcare, energy, and education.
An analysis of the information extracted from these surveys showed that overall, hybrid IT managers (those with a substantial degree of business knowledge relative to their technological expertise) were more likely to oversee projects that delivered the value they promised while coming in on time and under budget than were those who possessed mainly IT skills.
The project managers reported feeling increasing pressure from non-tech concerns swirling around their projects, to the point that, they said, the knowledge set required to do their jobs was shifting inexorably toward the business side. As a result of the pressure, they admitted that they were likely to settle for delivering merely adequate, incremental upgrades (to satisfy cost and time concerns) instead of pushing for more fundamental, but expensive, long-term IT improvements.
"As businesses increasingly and inevitably become more complex in their race to innovate, evolve, and improve, there is a greater tendency for ambiguity to arise when gathering business requirements," the authors write. "Our results highlight the need for IT PMs to broaden their expected proficiency by acquiring business knowledge for managing paradoxical tensions that help achieve project success."
This, of course, raises some intriguing questions for companies and IT professionals. Should IT project managers try to move from one domain to another, changing their career path in the process, or merely expand their business knowledge base while sticking mainly to the IT realm? And do IT managers even need a deep technical background these days?
The study offered mixed views on these questions. Especially for projects that experienced higher levels of uncertainty or risk, there was no doubting the value of an IT project manager with the requisite technical expertise, the authors found. So old-fashioned technological know-how is still vital.
It could be prudent to train and equip non-IT professionals so that they have sufficient technological expertise to oversee projects.
But because it's probably difficult to recruit IT professionals who also have a relevant business background, the authors suggest companies should consider approaching the problem from the opposite direction. It could be prudent, they write, to train, develop, and equip non-IT professionals so that they have sufficient technological expertise to oversee projects. After all, the younger generations are only getting more computer savvy, meaning that the IT managers of the future may not need as much technical training as the current generations.
As the authors note, this is similar to the approach taken by IT consulting firms. At the start of their career, IT consultants learn the strictly technical aspects of their job. As they progress through their career, they take on more managerial responsibility and typically focus on one industry, thereby gaining a deep understanding of the business side. When they're ready to lead projects, they have a mixture of both technological and business experience to draw on.
Because IT consulting companies have a good track record when it comes to overseeing successful projects, firms might want to take a page out of their IT manual, so to speak, and develop their own in-house hybrid managers along the same lines.
Source: "The Hybrid IT Project Manager: One Foot Each in the IT and Business Domains," by Dong-Gil Ko (University of Cincinnati) and Laurie J. Kirsch (University of Pittsburgh), International Journal of Project Management, Apr. 2017, vol. 35, no. 3
Recommended stories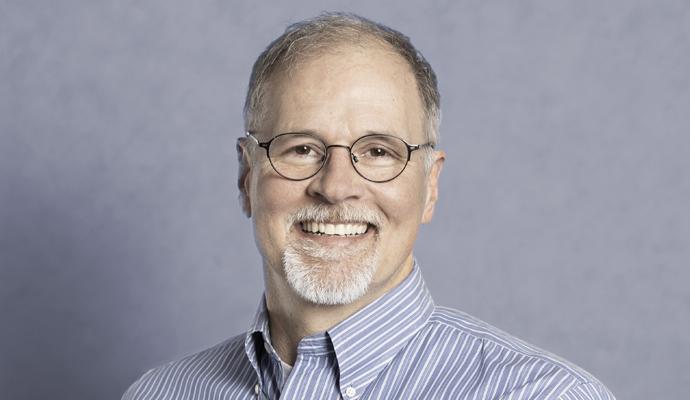 CEO Robert Playter dispels worries about the potential harm robots could inflict and thinks they will empower people instead of displacing them.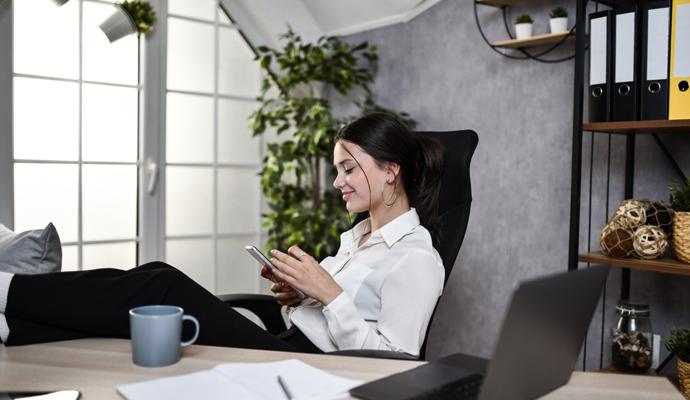 Watching the clock drags performance down, and optimism about the future does the opposite. Managers who understand this can help boost engagement.