Movie Theatres Take Steps to Disrupt Themselves
To address slow growth, multiplexes are replacing humans with machines, and popcorn and soda with gourmet treats.
If you have a few spare hours, you can divert yourself by going to the local multiplex and watching a mindless but diverting movie. Or, if you're so inclined, you can get an upfront view of a business trying to disrupt itself by reacting to several large-scale economic trends: the replacement of labor with machines, the migration of content to smaller screens, the preference for experiences over goods, the growing trend toward higher levels of foodiness, and the persistence of remarkably low inflation.
Actually, in the interest of productivity, you can do both. Or at least that's what I did when I went to see Lucky Logan — think Ocean's 11, but at a racetrack instead of casino — at the multiplex down the road in suburban Connecticut.
Movies, as we know, are confronting slow growth. As the PwC Entertainment & Media Outlook found, global revenue for the cinema industry is expected to grow at a muted annual clip of 1.3 percent through 2021. So far this year in the U.S., according to BoxOfficeMojo, ticket sales are down 6.3 percent from the year before. At the same time, like many service companies, movie theater owners are grappling with labor shortages — at the end of July, there were 819,000 open positions in the leisure and hospitality industry — and the need to make the best use of a large physical footprint.
Since my last visit a few months ago, the theater in question, owned by Bow Tie Cinemas, a fourth-generation family-run midsized chain with about 400 screens, had been completely redesigned and renovated. And it seems to have followed a playbook that is increasingly common among large consumer-facing companies.
Like many service companies, movie theater owners are grappling with labor shortages.
Invest in automation, digitization, and labor-saving technology? Check. The ticket desk, formerly staffed by three people, is gone. Tickets must be purchased through an app, online, or at a kiosk. Clearly, management determined that the money spent on new systems and ticketing fees will be recouped in the form of lower labor costs and avoiding the outlays of having to handle cash.
Reengineer the customer experience? Check. Before the redesign, you had to line up with your paper tickets. Which meant that, at popular films and showtimes, customers had to show up early if they wanted good seats, stand in line, and then jostle with fellow moviegoers to save seats. Show up late or stand in a long concessions line, and you'd be consigned to the front row or risk being separated from your friends. Under the new regime, however, all those tickets ordered online are for reserved seats. You know exactly where you'll be sitting, regardless of when you show up. Which means you can show up after all the pre-film ads have been aired.
Shrink the retail footprint to account for changing habits? Check. Rather than shut down screens or theaters in the wake of falling foot traffic, the owner made each one smaller, more intimate, and more comfortable. The rows of seats, about 200 per theater, set on a gently rising slope, were ripped out and replaced by about 100 sharply-graded stadium seats. Which means there are now no bad seats, and the risk of having your view disrupted by a 6'5" person in front of you are negligible. Bonus: The faux-leather seats are remarkably comfortable and cushy, a leg rest unfurls at the press of a button, and there's a tray for food and drink.
Capitalize on higher level of foodiness? Check. The trays are there to accommodate the bread-and-butter of the movie business: high-margin popcorn, soda, and candy. But this is the suburbs, where excessive carbs and sugars are frequently frowned upon. And so the reengineered concession stands (still staffed by humans) have a much more expansive range of offerings: rice bowls, tacos, gourmet popcorn. Oh, and there's a bar serving specialty cocktails and beer.
Increase consumer benefits without passing along higher prices? Check. One of the remarkable features of the current economic cycle is that there are enormous deflationary pressures afoot. Transparency, intense competition, and slowly growing wages have made it difficult for many companies to push through higher costs. Inflation is running significantly below the Federal Reserve's target rate of 2 percent per year. All of which means consumer get better stuff and better experiences without having to pay a lot more. The cost of a basic adult ticket at the revamped theater is $12 — which is a lot more than it was in the 1980s, but about the same as it was a year ago.
Recommended stories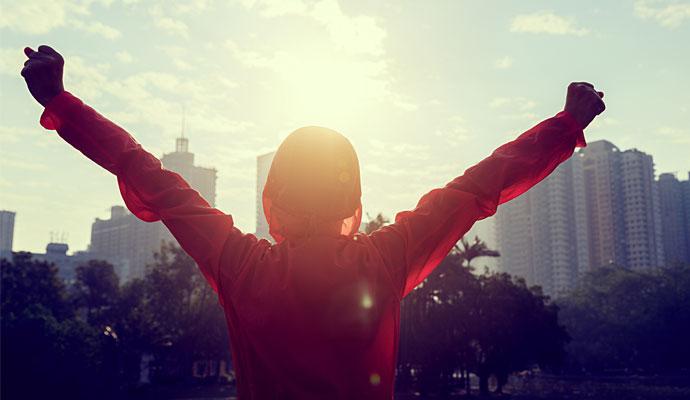 By empowering people to achieve their own goals, leaders can overcome great skepticism—and achieve great results. What worked for cookstoves in Guatemala can work for corporate cloud adoption.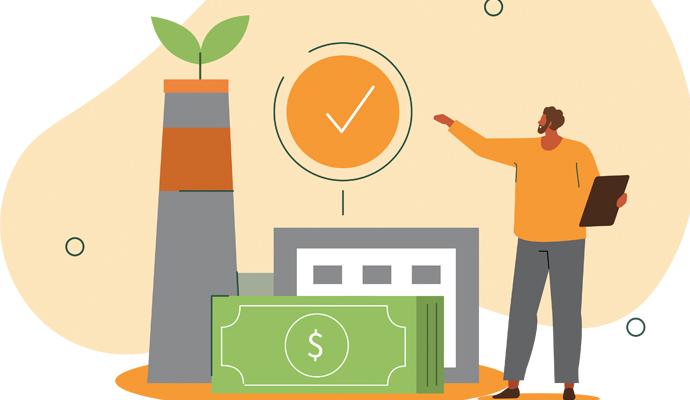 A sweeping philosophical history reveals two groups at odds on the relationship between nature and the economy.