Paychecks with a Purpose
A career is fine, but it's not as important as a calling.
Amazon has taken a lot of heat over its corporate culture. When I read the initial New York Times article detailing the company's inner workings (parts of which Amazon has rebutted), I wasn't shocked — it actually reminded me of some companies I have worked with over the years. Since the Industrial Revolution, we have been taught that work is "just business." Any elevated expectations for self-actualization should be left at home with our flip-flops.
But times, it appears, are a-changin'. Barry Schwartz, professor of psychology at Swarthmore College and author of Why We Work, is optimistic. When I spoke to him recently, he observed that as "the millennials ascend, they will change organizations" because "meaning is an important part of their agenda" and "workplaces are going to have to listen or else [they] are not going to get the best talent."
Given a choice, most people would prefer that their work reflect their calling. In his book, Schwartz highlights research showing that people who have a calling and consider their work important "believe their work makes the world a better place." Those without a calling have a job where they "enjoy little discretion and experience minimal engagement or meaning," or have a career where their primary emphasis is on advancement over meaning.
If you wonder whether you have a calling, you should think about whether you'd encourage people you love to do your job, Schwartz writes. My 18 years in leadership coaching predicts that the answer will likely be no. The majority of leaders I have worked with have been conditioned to focus on promotions rather than meaning. As a result, they have difficulty connecting their values and motivations to their company's mission, their work, and how they spend their time. When allowed to dream, they turn a bit misty-eyed, contemplating the life that they would like to live if they knew how to achieve it. It's a sad reality that most of us long for purpose, but few of us have found it.
We don't consciously settle for less. In his book, Schwartz blames Adam Smith and Frederick Winslow Taylor for perpetuating the idea that human beings are inherently lazy, and that "the only reason people do any kind of work is for the payoffs." Smith understood that no one would enjoy working in his oh-so-efficient-but-mind-numbing pin factory, but he unfortunately transferred that lack of enjoyment to work as a whole. As a result, work from the industrial age to the present has been designed with a paycheck, rather than a purpose, as the only payoff. And we as workers have been conditioned to accept this. It's no wonder that many people think of work as just another four-letter word.
By "systematically depriving people of fulfillment from their work," Schwartz writes, we have "produced inferior workers." By structuring work "in keeping with the false idea that people work only for pay," we've created "workplaces that make this false idea true" and created a mind-set that believes "you just can't get good help anymore." In other words, existing work constructs are based on low expectations — and they have become a self-fulfilling prophecy.
Although a quest for meaning may sound like First World whining, most everyone agrees that it's good business. "It is bad business to treat people as if the paycheck is the only thing they care about," Schwartz told me. He challenged leaders to imbue work with meaning, "even if they don't care about people and all they care about is the bottom line."
Schwartz writes that "virtually any job has the potential to offer people satisfaction" by providing autonomy, challenge, and the sense of meaning that comes from positively affecting the welfare of others. Introducing work systems that appeal to these inherent motivators can transform a workforce — and a business. To illustrate, Schwartz wrote in his book about a carpet manufacturer called Interface, whose CEO realized that the company's work was poisoning the environment. He resolved to leave the world a better place than he found it, so he established a zero-carbon-footprint goal and resolved to change company operations as a whole. And although the CEO "was willing to sacrifice the bottom line to achieve a social good," Schwartz said the opposite occurred because the employees connected to the elevated mission and discovered new ways of operating that were much more effective and efficient.
But what about Amazon? Is it offering callings or simply jobs? Schwartz believes that it's a "mixed story." Amazon's stated mission, to be "Earth's most customer-centric company, where customers can find and discover anything," surely qualifies as a noble purpose: sacrificing short-term profit to deliver the best for its customers. The work environment is stimulating, packing a one-two punch of challenge and innovation. And with the good comes the bad — long hours, competition, and, as the Times reported, "purposeful Darwinism."
The complete Amazon story will be revealed over time. Until then, it's up to all of us to assess our work and make choices that reflect who we are and what we love. At the end of his book, Schwartz underscored this point by quoting Bruce Springsteen. In a Rolling Stone article, the Boss cautioned his fans not to give up what keeps them alive for TVs, cars, or houses. These are merely the "booby prize," Springsteen said, and if people aren't careful, they could "let the best of [themselves] slip away."
Recommended stories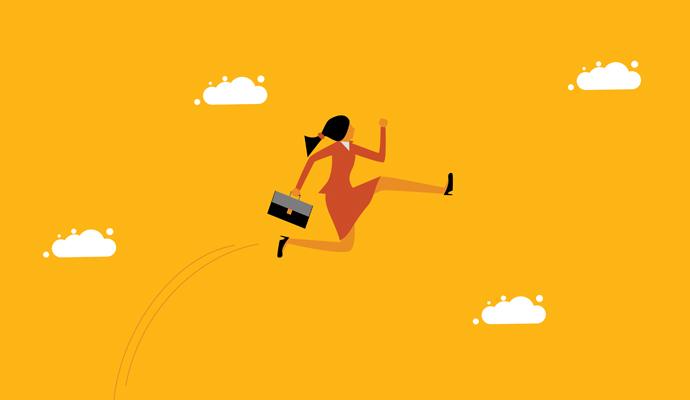 In his new book, Adam Bryant shares tactics that up-and-coming leaders can use to prove they are ready for the next challenge.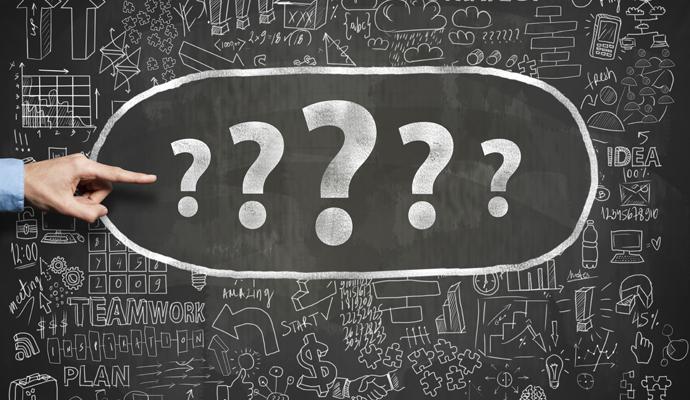 CEO succession planning has never been harder. But there are questions leaders can ask today to help better prepare for tomorrow.