Radical Accountability
How to build trust by letting consumers know everything about your enterprise.
Social media and data analytics have made it easier than ever before to track and monitor the behavior of an enterprise. A growing number of individuals are basing their purchasing decisions on this information. This trend has come to be called radical transparency — a term coined by Allen Hammond, chief information officer of the World Resources Institute, a sustainability oriented think tank. In a 2001 article in Foreign Affairs on "digitally powered development," Hammond suggested the Internet would allow environmentalists and advocacy groups to hold companies to a higher ethical standard. But the greatest change has instead taken place not among activists, but among customers, especially those in the millennial generation (those born between 1980 and 2000). It turns out, many people care what companies do, especially when they can learn about it easily and see how it affects their lives.
"Consumers expect brands to be more transparent about their practices," says Jeremy Wilson, the director of creative strategy at Ogilvy One Worldwide. "Brands are using social media. You can now 'friend' a brand. So when you're friends with a brand, you expect it to behave like a friend."
This trend of radical transparency is very new, and it has become de rigueur to say that it is good for business. But most companies are not prepared for the behavior changes it will require of them. For example, many mainstream pet food companies earn high margins by using lower-cost "filler" ingredients. In the past, the only people interested in better ingredients were high-end consumers who went to specialty stores.
Today, however, it's easy for anyone to find tables comparing brands by quality, ingredients, and price; or articles about the worst foods you can feed your dog or cat, naming specific brands to avoid. A growing number of consumers, particularly young adults, care about avoiding pesticides, preservatives, and fillers in their pets' food. They hold out for healthier alternatives, guided by one anothers' advice and experience.
To cope with this change, pet food manufacturers have two choices. Some will compete as commodities, selling on price or convenience, watching their market shrink and their margins erode. Others will change the way they do business, openly publishing their recipes and operations data to prove that they have nothing to hide.
For with radical transparency comes radical accountability. Companies that care about gaining the trust of their customers have not just to tolerate, but to embrace scrutiny. It's not enough to redesign your practices. You have to invite your customers to trust you by showing them what goes on inside your enterprise.
One example of this approach is Everlane, an online apparel company founded in 2010 by a then-25-year-old venture capitalist named Michael Preysman. It designs and produces all of its own goods, holding prices down by avoiding brick-and-mortar overhead and by adopting rigorous lean production methods.
Everlane keeps itself honest and attractive to customers through an innovative and highly engaging form of radical accountability. Alongside the conventional links to men's and women's clothing assortments, the company's home page features a button called "factories." It leads to a map of all the locations where the company's clothes are made. You can click further and get background information on each factory and its workers, and watch a video interview with a factory owner. Other pages reveal the day-to-day practices throughout the company's supply chain, and — even more radical — the costs and markups of every product.
For a US$55 shirt, for instance, the cost of materials is about $15, labor is about $6, and transportation is about $6. That level of transparency is rare in any business. Unlike other companies, Everlane has to defend its $30-ish markup, which it does by noting that in traditional retail, the markup for an item with the same costs is around $70. By reading all this, customers learn about the values of the company, directly, through its management and its employees. If Everlane's practices change, its customers will be the first to know.
Everlane reveals its day-to-day practices, and — even more radical — the costs and markups of its products.
Buffer, a company that develops apps for navigating social media, has also embraced an open approach to radical transparency. In a blog post on its site, cofounder and CEO Joel Gascoigne has written: "Sticking to radical transparency was probably both one of the most frightening and exciting things to do over the past months." Buffer publishes its investor update on the public blog, including revenues and user numbers. Valuation and equity breakdowns are also visible, along with progress reports on customer support, blog performance, and software for business performance.
Any company, no matter how large or old, could move in a similar direction. But it won't happen easily. Not surprisingly, traditional, top-down companies tend to react to all of these new cultural shifts and technological advancements as most of us would individually. Imagine being asked to share routine personal health data (like that gathered from a calorie or activity tracker) with the public, even if it meant better habits and health. It would be natural to hesitate. For company leaders, the risk in transparency represents an even greater challenge.
But the rewards are great too. Transparency builds trust. Trust becomes the foundation of great teamwork and great customer relationships. If, like the leaders of Everlane and Buffer, you want to take advantage of this opportunity, you have to learn to see yourself as the rest of the world would — if they knew everything about you. For the first time in business history, you have an opportunity to liberate your business by becoming more accountable: by letting everyone see you as you truly are.
Recommended stories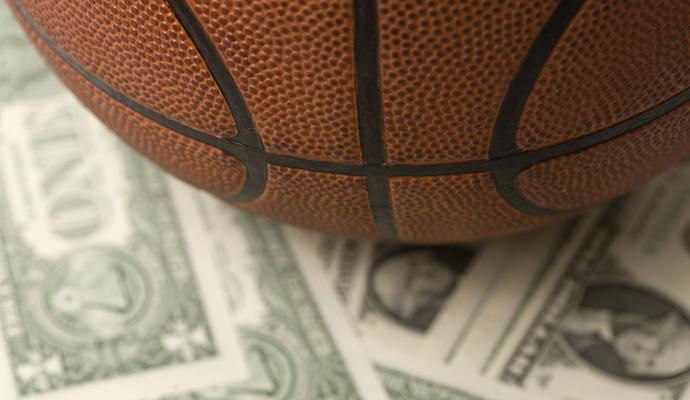 Business and culture collide in an economist's attempt to explain some of the sporting world's enduring mysteries.