Renault-Nissan's Journey to Affordable Cars
Using a smarter design, Renault has engineered high-quality, low-cost cars for cost-conscious consumers.
(originally published by Booz & Company)
In 1997, Louis Schweitzer, then CEO of French carmaker Renault, had just returned from a trip to Russia where, much to his dismay, he had discovered that the Lada (a locally made, boxy car priced at US$6,000) was selling like hotcakes while Renault's fancier cars (priced at $12,000 or more) had few takers. "Seeing those antiquated cars, I found it unacceptable that technical progress should stop you from making a good car for $6,000," Schweitzer said. "I drew up a list of specifications in three words—modern, reliable, and affordable—and added that everything else was negotiable." These requirements, written on a napkin on Schweitzer's flight back to Paris, were then given to Gérard Detourbet, a seasoned R&D manager, who was instructed to build a $6,000 car that met them.
Technically speaking, Detourbet could have engineered a stripped-down version of a more expensive car to hit the $6,000 target. But such a cheap car would look clunky, and its safety and comfort would be questionable. Given Renault's reputation for elegance and quality, it would be committing brand suicide if it were to launch such a shoddy product. And so it dawned on Detourbet that what his boss was asking him to create was not just a cheaper car, but a car that delivered more value at less cost.
Under Detourbet's supervision, Renault's R&D engineers in France and Romania rolled up their sleeves and built such a car from scratch. What they came up with used 50 percent fewer parts than a typical Renault vehicle and boasted a simpler architecture but was nevertheless spacious. To achieve more with less, the engineers designed symmetrical rear-view mirrors that could be used on either side of the car, a flatter-than-usual windshield to cut down on the cost and the possibility of defects, and a dashboard that could be produced out of a single injection-molded piece. All these clever elements were meant to reduce the use of raw materials and avoid costly tooling on the shop floor. The engineers also limited the number of pricey electronic components, making the car easier and cheaper to produce and repair. The result was the Logan—a robust sedan launched in 2004 with a minimalist modern design that met stringent quality and safety standards, and with a starting price of €5,000 ($6,000).
Renault initially planned to sell the no-frills car to value-conscious consumers in emerging economies in Eastern Europe and the Middle East. To Renault's surprise, however, the Logan also became a mega-hit in more affluent Western European countries, where budget-conscious consumers—reeling under a prolonged economic crisis—began clamoring for more affordable cars.
Under the visionary leadership of Schweitzer's successor, Carlos Ghosn, Renault has in recent years developed an entirely new product line under the Dacia brand to capitalize on this growing demand. In addition to the Logan sedan, the Dacia brand now includes the Logan van, the Logan pickup, and the Dacia Duster SUV. The Dacia product portfolio has become Renault's cash cow, contributing significantly to its total sales revenues in recent years. Further, Dacia products are very eco-friendly: 95 percent of the parts in every Dacia vehicle are recyclable.
In 1999, Renault forged a strategic partnership with Japanese carmaker Nissan, forming the Renault-Nissan Alliance. The Alliance's goal is to seek strong R&D and supply chain synergies—and cross-pollinate best practices—between both automakers. As chairman of the Alliance, Ghosn is deepening both Renault's and Nissan's commitment to frugal innovation. He is doing so by actively leveraging partnerships, talent, and best practices from emerging markets such as India: the country that pioneered jugaad, the art of improvising ingenious solutions in adverse conditions, and where Tata Motors launched the $2,000 Nano in 2009. From his new base in Chennai—a South Indian city emerging as the "Detroit of India"—Detourbet is leading the development of the CMF-A platform, which will be shared across Renault and Nissan to design a whole range of ultra-low-cost vehicles from scratch, targeted at first-time buyers in India and other emerging markets. Starting in 2014, Renault and Nissan will be unveiling several new vehicles—marketed under their respective brands—that would be built entirely on the CMF-A platform.
Although Renault-Nissan is a pioneer of frugal innovation, it is not alone. The frugal innovation approach that the Alliance used to construct the Logan and Dacia products, and now the CMF-A platform, is slowly spreading across Western businesses. Companies as diverse as Unilever, Siemens, and Pearson are investing in frugal innovation, and are seeking to reap huge cost savings, generate big profits from affordable and sustainable products, build longer lasting relationships with value-seeking customers, and attract and retain environmentally conscious Gen Y employees. The World Economic Forum predicts that firms in large economies can save as much as $2 trillion in 2030 by adopting resource-efficient business practices.
We want hear from you. What do you find striking—or counterintuitive—about Renault-Nissan's frugal innovation initiative? Are you involved with developing and commercializing affordable solutions for customers in the U.S. and Europe who are feeling the squeeze of the economic doldrums? We look forward to hearing about the challenges you have faced and the lessons you have learned so far in your own frugal innovation journey.
Navi Radjou and Jaideep Prabhu are the co-authors, with Simone Ahuja, of the bestseller Jugaad Innovation: Think Frugal, Be Flexible, Generate Breakthrough Growth (Jossey-Bass, 2012), which the Economist called "the most comprehensive book" on the subject of frugal innovation.
Recommended stories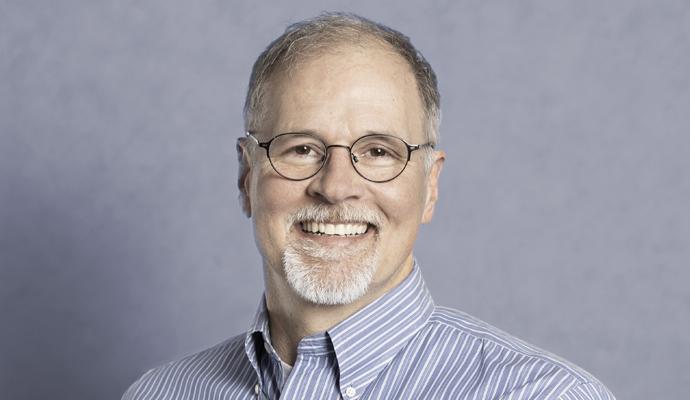 CEO Robert Playter dispels worries about the potential harm robots could inflict and thinks they will empower people instead of displacing them.