The Mother of All Off-Sites
A world-class restaurant opens a pop-up location 5,000 miles away, all in the name of shaking things up.
What happens when teams become so successful that complacency sets in? How do skilled leaders inspire people who have become confident in their expertise to open themselves to new and challenging learning? An imaginative response to this familiar leadership conundrum comes from René Redzepi, the owner and chef of Noma in Copenhagen, ranked by Restaurant Magazine, the industry's leading trade journal, as the best restaurant on earth in four of the past five years.
Redzepi, who was born in Turkey and grew up in Denmark, has established Noma not only as a pilgrimage spot for impassioned food lovers from around the world, but as an innovation hub for the highly influential "new Nordic" cuisine that is transforming how people eat across northern Europe.
Noma's brand is difficult to replicate elsewhere, largely because Redzepi has kept his focus on profoundly local specialties, many of which had fallen off the culinary map in recent decades: malt flatbread with juniper, caramelized milk with cod liver, sloe berries with rose petals. He and his team have also become passionate foragers along the wild and neglected Danish shore, bringing reindeer moss, sea buckthorn, kelp, beechnuts, spiny urchins, and tiny fjord oysters to Noma's tables.
The result is a highly distinctive venue that's been a superstar in the global food galaxy since opening in 2003, inspiring people to fly to Copenhagen specifically to sample dishes they cannot find elsewhere. Want to reserve a table? Call Noma's booker now and you may be lucky enough to land a spot before 2017.
As with any world-class enterprise, Noma's success hinges on a team of highly creative professionals that Redzepi has recruited, trained, and motivated to perform with extremely high yet consistent standards. Yet this winter, Redzepi decided to jettison this consistency, abandon well-oiled routine, and challenge his team to think differently about everything they do. Feeling the need to "shatter any groove we may have established so that we may truly humble ourselves," he shuttered his Copenhagen location for three months and moved his entire staff, including waiters and the lowliest line cook—66 people in all, along with 7 children—to the highly competitive and profoundly different culinary culture of Japan. As Redzepi told the Japan Times, "This is our moment to try something new, to experiment together."
In this case, trying something new meant opening a temporary restaurant in Tokyo's Mandarin Oriental hotel using Japanese techniques and tools—as well as ingredients from the complex and intensely local Japanese larder. The three-month sojourn in Japan is in essence a kind of extreme off-site, testing the premise that radically different circumstances and challenges can spur fresh thinking. Perhaps, for instance, it will foster attitudes more rooted in the extraordinary Japanese ethic of service, which seems to get lost in translation outside of Japan.
The team's sojourn tests the premise that different circumstances can spur fresh thinking.
Of course, the logistics of the move are daunting, particularly compounded by the language difference: Noma's employees, drawn from across the globe, communicate in English, but only 10 percent of Japanese do. Redzepi notes, "It would be so much easier if we went to a culture where a carrot is just a carrot." Yet the effort, under the full glare of publicity, is sure to achieve its stated aim of instilling humility among Redzepi's team.
In fact, the ultimate goal of the move is not only to encourage experimentation and growth and build greater team cohesion, but also to cultivate "beginner's mind"–– the attitude of openness and eagerness, unhindered by preconceptions, that Zen practitioners insist is the starting point for those seeking excellence and growth. "In the beginner's mind there are many possibilities; in the expert's mind there are few," says Zen master Shunryu Suzuki. Beginner's mind is the opposite of the confident expertise that great teams typically exhibit. By giving the team sufficient time to experience an intense challenge together, Redzepi is maximizing the possibility that they can bring home new ways of approaching their craft.
In the past, such intensive programs weren't so rare. For example, the NTL Institute, a nonprofit that has done extensive work in behavioral science, used to hold summer-long executive sessions in Bethel, ME, from the 1950s to the 1980s. General Electric's learning center in Crotonville, N.Y., ran 13-week intensive leadership programs, often in far-flung venues in the 1970s and 80s. Time—and the intensity that develops when people work together in new ways for weeks at a time—was viewed as a vital aspect of team learning in that era.
Today, such programs are usually condensed into just two or three days, with the assumption that no one can spare more than a short stint away from the job. This approach is understandable in our accelerated work culture, where "doing more with less" has evolved from an aspiration to a default mode of operating. Yet one wonders what is lost, in terms of profound insights and lasting impact, when people don't have time to incorporate new ways of doing and thinking.
Redzepi's team is testing the possibilities. And the lessons should prove instructive, not only to Noma's staff but to leaders of all kinds seeking to push accomplished teams to higher levels of excellence.
Recommended stories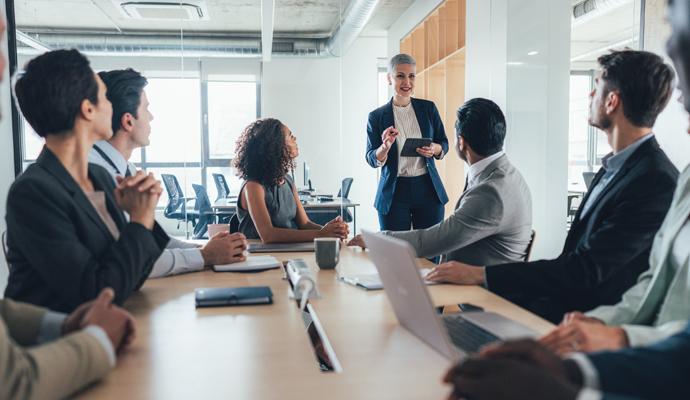 A former executive's 1960 novel, The Lincoln Lords, shines a light on the essential qualities of leadership.