The True Lesson of an Airbag Disaster
Honda's practice of learning from errors had to change when failure became deadly.
In early 2009, Honda Motor Company released a video called "Failure: The Secret to Success." Over a minimalist piano soundtrack, employees and celebrity guests talked about their public flops. Danica Patrick, a Honda IndyCar driver, described her first race, which ended in a fiery crash with Patrick near death in a Florida hospital; as a race-car driver, she said, "You try to bump up against the limits, get comfortable there, and then push them again." Another segment featured Honda vehicle designer Margo Beylen, who convinced her colleagues to produce an orange Civic in 1996. Customers found the color so distasteful that dealers begged Honda to stop production, an enormously costly retreat.
Failure has always been tolerated at this highly innovative company. It's a mind-set that goes back to Soichiro Honda, the company's unorthodox founder, who told his employees in the 1950s, "Success is only 1 percent of your work; the rest is bold overcoming of obstacles." More than most engineering-driven companies, Honda embraces experimentation. The company's many accomplishments — including being the first automaker to meet U.S. emission standards, the first to build a jet plane, and the only one to consistently have at least three cars in the top 10 in monthly global auto sales — have stemmed in part from its ability to learn from mistakes.
Then came 2015 and the Takata airbag recall. After a series of accidents in which rupturing airbags propelled shrapnel at drivers and passengers, leading to multiple injuries and several deaths, the airbag supplier Takata Corporation admitted that its designs were at fault. About 40 million motor vehicles from 10 different automakers were recalled; Honda, a loyal Takata customer with about 20 million recalls, was the most affected.
The Takata story raises critical questions about the perceived value, role, and meaning of failure at the automaker — and at other companies, for that matter. After all, directly or indirectly, companies as varied as Apple, Ford, GE, and Xerox — as well as dozens of startups, consulting firms, and business-book authors — have openly espoused embracing failure as a strategic touchstone, a precursor to innovation and continuous improvement. The salient question, then: When does failure cross the line from being an operational asset to an unrecoverable liability? Three aspects of the Honda/Takata dilemma offer pathways for addressing this issue:
1. You have to keep paying attention, no matter how much reason you have for confidence. One of Honda's most treasured practices is sangen shugi, which translates roughly as "going to the spot." When confronting any product, idea, design, system, or engineering riddle, Honda's engineering-oriented leaders start with a firsthand investigation. Sangen shugi, by definition, simplifies and dissects complexity; it diminishes ignorance. Using this tenet as a guide, Honda has been remarkably vigilant about investigating failures — in its own company and among suppliers — so they can be addressed quickly, decisively, and to the company's gain.
Yet Honda ignored signs of airbag problems at Takata — and was less than diligent in face-to-face oversight of Takata's manufacturing system and processes. This may be the result of inevitable difficulties in maintaining the discipline of sangen shugi as the company grows in size and global reach — and may indicate why going to the spot is so important in the first place. Without making a painstaking effort to enforce its investigative practices at all levels of the company, small and even initial mistakes can go unnoticed.
Honda had another reason as well for failing to monitor Takata sufficiently: The supplier had an excellent perceived safety record throughout the auto industry, and its airbags were viewed as too complex to be monitored for defects by anybody else. As Honda officials noted: "Due to Takata's proprietary propellant technology [in the airbags], a Honda engineer would not be able to discern a problem [through its usual] simple visual observation." Honda came to feel that its primary airbag supplier could do no wrong — an attitude that made the automaker vulnerable.
Honda came to feel that its primary airbag supplier could not do wrong — an attitude that made the automaker vulnerable.
2. Establish ways to learn from failure throughout the organization, not just in operations. At Honda, as at most manufacturers, detecting mistakes is linked to continuous improvement on the factory floor. Other parts of the company — including IT, supplier relations, strategic planning, corporate communications, and accounting — have had less exposure to that "lean management" tradition (as it is sometimes called). Few companies are prepared to uncover and manage systemic problems in these continually shifting functions, especially when they are more far-flung and unwieldy than at a production plant.
After the Takata equipment ruptures, Honda publicly admitted that its IT systems were not programmed correctly to alert management (or government agencies) about potential problems. There had been individual complaints about airbag failures, but because of the way they were tracked, they seemed too small and isolated to be given a great deal of consideration. Or, as one Honda supplier relationship executive told me privately, "We forgot that failure is never an acceptable outcome; instead, it is the means to acceptable outcomes."
3. Managing failure means never resting on your laurels. "It's hard to be disciplined enough and have sufficient leadership energy to constantly challenge and lead as if each day is the first," Jim Morgan, a senior advisor at the Lean Enterprise Institute, told me. But by definition, a learning-from-failure company is never satisfied. As soon as one mistake is turned into innovation, the next one is ready to emerge. There is very little time for self-congratulation or complacency.
People at lean companies are generally energetic and creative, buoyed by the tolerance for experimentation and the intellectual colloquy that leads to quality gains. However, as a company becomes larger and more established, maintaining an employee base full of risk-takers, unafraid of failure, is hindered by the sheer effort it takes to consistently hire managers and workers that dovetail perfectly with the company's culture. And as the labor pool grows, it becomes increasingly difficult to preserve a high level of engagement on the job, even for a company as proficient as Honda. "I know that I don't catch every mistake," said a Honda manager who worked in a department that bears part of the blame for the Takata recall. "No one can. But I have to learn how to never let up in the face of failure that can't be ignored."
The Takata recall effort is still unwinding, and Honda, along with other automakers, is just beginning to deal with the resulting lawsuits and consumer anger. Honda has taken the high road, accepting the blame for its missteps, firing key executives — including the CEO — and promising to improve. It is also quietly addressing deeper questions about learning from failure. Years ago, Soichiro Honda angrily (and sometimes punitively) argued that no detail, in any Honda product or any Honda process, was too insignificant; anything could lead to failure.
Embracing failure turns out to be much harder than many executives think. If this kind of error can happen at a company like Honda, then maybe it could happen anywhere. Or perhaps the Takata episode has finally revealed that learning from failure only works when decision makers can think clearly about error, distinguishing acceptable deviations from unacceptable mistakes.
Recommended stories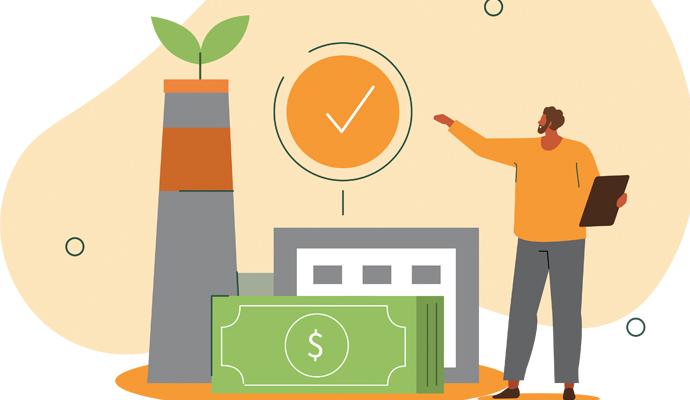 A sweeping philosophical history reveals two groups at odds on the relationship between nature and the economy.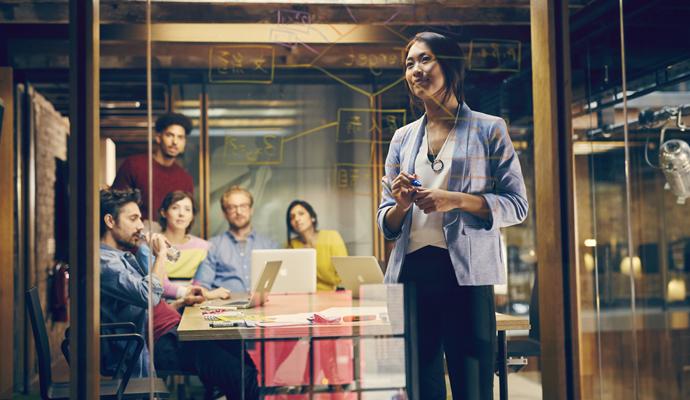 Five foundational building blocks can help innovators maximize value creation inside their organization.