The newest shopping trend isn't new at all
The rental and resale markets are booming for products as diverse as fashion and camping gear — and it's creating an opening for brands to reinvent their business model.
For fashion retailers, the holiday season usually generates healthy sales. Shoppers ready to get their sparkle on are in the market for fancy outfits for holiday galas, designer shoes for New Year's Eve parties, and high-end designer bags and jewelry to complete their look.
But in recent years, there's been a shift in how people are considering what they wear for special (and even not so special) occasions. No longer do fashionistas want — or need — to pay high prices for things that might end up gathering dust in the closet after that one special night. They instead want a more convenient shopping experience, a more affordable lifestyle, greater variety, and the option to consume more conscientiously. So, they're embracing the era of "new to you" when it comes to a wide range of products, including fashion, high-end sneakers, and toys. In fact, according to retail analytics firm GlobalData, the resale market has grown 21 times faster than the retail market since 2016. And according to the 2019 PwC Holiday Outlook report, 36 percent of the younger U.S. consumers who were surveyed are planning to shop for resale items, for themselves or for gifts, this holiday season. This trend extends beyond the holiday season and circles the globe. Research by data provider QuestMobile shows that 38 million Chinese shoppers used online resale platforms in 2017, up from 1.5 million in 2014.
For retailers, it makes sense to meet consumers where they are. Many companies — following in the footsteps of the now 10-year-old Rent the Runway — have already shifted from thinking of product sales as a one-time transaction to adopting models based on rental, reuse, and monthly subscriptions. In a sometimes struggling retail industry, embracing these new markets offers companies, particularly legacy brands and brick-and-mortar retailers, an opportunity to reinvent themselves and breathe new life into their business model.
Shoppers are shaking up what buying means
The customer has always been king. But now customers are helping reimagine the kingdom. For one thing, social media means consumers are influenced more quickly by more factors and trends than ever before, and those consumers, in turn, have a microphone they can use to wield influence 24/7. Customers increasingly want an improved experience — not just the latest product. Powering much of this shift is technology, which lets consumers curate their own experience and factor in all of the things they care about.
In a sometimes struggling retail industry, embracing these new markets offers companies an opportunity to reinvent themselves and breathe new life into their business model.
Sustainability. According to the PwC Outlook report, 75 percent of U.S. consumers now have sustainability in mind when shopping. And a global report by PwC shows that number is even higher in international markets. But the fashion industry leaves a surprisingly large carbon footprint, according to a study (pdf) by the Ellen MacArthur Foundation. The study also shows that textile waste has doubled since the beginning of the century, as consumers are buying more clothing — but discarding it more quickly than they used to. Downsizing is another consumer pattern that's related to sustainability. Young consumers, according to Business Insider, tend to live in smaller apartments and homes, and don't have the closet space to store lots of belongings. This helps to explain popularity of Marie Kondo, the global champion of decluttering, who has sold millions of copies of her 2014 book, The Life-Changing Magic of Tidying Up, and in 2019 introduced a popular Netflix series in which she helps families bring minimalism and order to their domestic chaos.
Convenience. Consumers are used to having pretty much everything delivered, down to a tall nonfat cappuccino before they leave for work. Renting fashion or other goods is just part of the same "delight me" delivery experience. And some reuse companies, such as thredUP, even have subscription models that let a consumer get a goodie box of used clothes every month, for far less than the cost of brand-new clothes. 
Affordability. According to Statista, price is the most important factor for online shoppers — it's cited by 80 percent of the company's survey respondents. To get an idea of the way renting or reusing affects a shopper's bottom line, consider these comparisons. Someone wanting to put together the perfect designer look for a special evening can rent a silver and tulle Marchesa dress for four days for US$105 at Rent the Runway. The same dress retails for $695. Visiting villageluxe to rent a stunning pair of Christian Louboutin heels to go with the dress will cost $63 for a week, versus $735 to purchase. And a coveted Hermès Evelyne III PM shoulder bag to finish off the look would require an investment of almost $3,000 retail, but rents at Bag Borrow or Steal for $325 for a month.
Variety. In 2019, many people, especially younger ones, are opting for experiences over accumulating things, according to Forbes. Having two cars in the garage, a suburban house, and a closet full of designer clothes has lost some of its appeal. Yet consumers still want the latest looks or to try new products — just without the commitment and high price tags of buying. If you don't know whether you'll like camping, why should you spend a small fortune on tents and gear? It's much more practical to rent the equipment and take it for a spin, and then decide if you love it — and the experience — enough to buy it.
Companies are getting in the game
Retailers, including traditional brick-and-mortar companies, are listening to consumers and reacting.
Macy's, facing dipping sales, has announced a partnership with thredUP to sell used clothing, and also has announced it wants to get into the subscription-box market.
Banana Republic has debuted Style Passport, an $85/month service that sends subscribers three pieces at a time, from skinny corduroy pants to dressy overcoats. When they're done with the clothes, they send them back and get a fresh box.
YCloset, backed in part by the Chinese Internet giant Alibaba, rents clothing, shoes, and accessories, mostly to young women who live in China's bigger cities. It carries mostly midrange outfits and also has a monthly subscription model. Other popular Asian sites include MSParis, Starluxe, Yeechoo, Yiqidai (for jewelry), and Dou Bao Bao (for luxury handbags).
The Mode, based in Dubai, touts its focus on sustainability and offers a wide variety of current fashions for rent.
Flyrobe, based in India, rents all sorts of outfits, from traditional wedding attire and saris to Western looks.
Eileen Fisher, creator of high-end garments in classic styles and fabrics, takes the reuse concept a step further. In addition to its Eileen Fisher Renew program, through which customers can return used clothing for resale, the company will also take back damaged garments. That program, Eileen Fisher Resewn, will even take in torn or stained pieces and re-dye them or make them into new pieces, like a patchwork cashmere sweater.
REI makes it possible to try new outdoor adventures without much commitment. A novice backpacker doesn't need to figure out what they might require for a four-night excursion. REI has created kits for nearly every kind of adventure. The prepacked backpacking kit, for example, includes pretty much everything a couple would need, including the tent, sleeping bags, and headlamps, priced per night used.
Legos no longer have to end up jumbled in growing, unused piles in kids' toy bins. There are several subscription companies, with names like Brickbox and Brick Loot, that let parents sign up for a monthly box of the toy bricks, which they mail back in exchange for a new box. The monthly rates range from about $15 to $40.
This trend seems to have no real downside. Consumers can get quality — and quantity — of fashion, equipment, toys, and more without accumulating too much stuff or paying retail price tags. And retailers can broaden their business models to appeal to those consumers, and potentially reinvent themselves as environmentally conscious and forward thinking — burnishing their brand and gaining customer loyalty as they go.
Recommended stories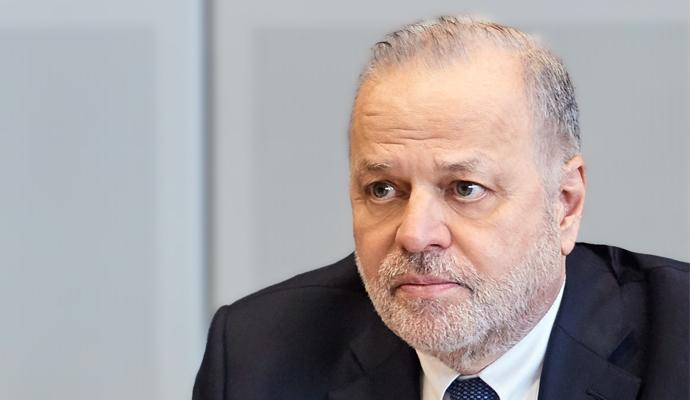 How Evangelos Mytilineos, CEO of the industrial conglomerate that bears his family's name, plans to deliver on commitments to reduce emissions and deliver sustainable energy solutions.