Why Your Company's Disaster Recovery Plan Needs a Strategy
Without strategic guidance, corporate crisis response efforts may not be sustainable.
September 2017 was the most active Atlantic Hurricane month in recorded history. Parts of the United States and the Caribbean were left reeling, with widespread devastation and billions of dollars in damage. Amid these relentless storms, two powerful earthquakes struck Mexico. They were followed weeks later by wildfires in California that have killed more than 40 people as of this writing, and have destroyed thousands of homes and businesses.
Given the scale of recovery needed in the face of multiple, geographically dispersed disasters, corporations have entered the effort like never before. In my role as a crisis response strategist, I saw firsthand how companies across industries stepped in following Hurricane Harvey to support their affected employees. Businesses in the impacted areas offered grants or zero-interest loans, broadened leave bank policies, set up peer-to-peer networks to provide housing and rides to work, and provided financial counselors to help employees understand their options.
But then came Irma, and the circle of need expanded. Then came Maria, and the number of regions and people affected continued to grow. What began as a robust but relatively contained relief and recovery effort quickly turned into a complex and increasingly resource-intensive undertaking. Companies found themselves faced with extremely difficult choices: Who was eligible for benefits? What types of requirements would companies have of benefit recipients, and how would they be enforced? The speed with which some companies answered the call after the first disaster became a potential liability after the second or third, in part because they were unsupported by a clear strategy and decision-making process.
Strategy development, even in crisis mode, provides critical opportunities. It gives you a chance to hit pause, even for an hour, on the chaos around you. You can take stock of the facts and decide what your values and priorities are. Your strategy keeps you on a path but also enables you to adjust course, and to appropriately and meaningfully shape, expand, or limit your response as the situation unfolds. No crisis starts and ends in the same place; crises are by definition unpredictable and overwhelm your coping mechanisms.
Of course, a successful strategy requires a dedicated team to execute it. And creating a team that has accountability for your crisis response and its results is crucial to a successful recovery. Bringing the right internal people, and, where relevant, external people (such as board members or investors) to the crisis response strategy planning and discussion is a smart use of time as a disaster is unfolding. More important, everyone knows the team that will come together to manage the twists and turns.
Without these two pillars — a dedicated strategy and an accountable team — your recovery checklist can leave you vulnerable. For example, say you decide to open your employee leave bank in the days after a disaster. It's a caring and logical plan: Many of your employees will need time off to assess damage and rebuild. But such a well-intentioned effort can end up backfiring when the leave bank dries up before all victims have been compensated. At that point, who can you help? What resources do you tap into? Who manages this program to its completion, and what about those employees' day jobs?
Such uncertainties are reflected in the responses to PwC's 2016 CEO Pulse on Crisis. We found that 65 percent of CEOs feel most vulnerable about their ability to gather information quickly and accurately during a crisis, and 55 percent are concerned about communicating with both external stakeholders and their own employees. Moreover, 38 percent report a lack of clarity about the responsibilities of management and the individual teams making independent decisions.
Without a dedicated strategy and an accountable team, your crisis recovery checklist can leave you vulnerable.
A crisis response strategy offers clarity. It slows that rush to "just do something" in the immediate aftermath of an unplanned event. It shifts your focus from acute needs into longer-range planning, where needs may actually grow or morph. It empowers you to define the boundaries of what you are able and willing as a company to do. And then, once you know what those boundaries are, you can explain them to your employees, your stakeholders, and the public. Those conversations are not easy. But when they are rooted in a strategy that articulates your values and priorities, you can communicate with more transparency and empathy.
Where do you begin? The following steps will help you think and act strategically in the event of a crisis:
1. Start with a clear analysis of the facts and circumstances as they're known. You should also be thinking about the potential future impact of the crisis.
2. Convene a small but influential team of senior staff, and make sure they understand that their role will be to set and drive the strategy that will govern the company's response to the event.
3. Set a series of priorities according to the company's competitive advantage, risks and exposure, and corporate values. What do you most need to protect? An employee-focused company will necessarily go in a different direction than a company whose existence relies on secure intellectual property. This is rarely clear-cut, and should prompt some discussion and debate.
4. With your priorities in mind, determine a course of action. If they aren't part of the team already, it is helpful to involve legal and finance to think through the potential risks and limitations of your ideas.
5. Establish regular check-ins to have those executing your strategy brief the leadership team about their progress, any hurdles they've encountered, and how the relief efforts have been received. You'll want to be aware of any negative feedback as early as possible, and take immediate action to course correct if needed.
Perhaps the recent disasters didn't affect your company. You sat up and took notice, but you might be thinking, "I've got a plan for crisis — we'll be fine." This is a great opportunity to try a quick simulation, testing the strength of your plan against a similar event. It may turn out that your detailed crisis plans would bind you too tightly in fluid situations like those of recent weeks. Instead, you need a strategy for unplanned events that's well thought out and sustainable — so that your company and your community can recover and emerge stronger.
PwC Crisis Management: Helping you prepare for, respond to, and emerge stronger from all types of crisis.
Recommended stories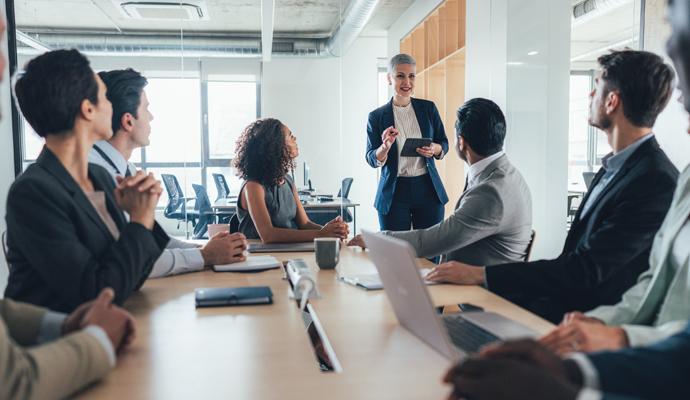 A former executive's 1960 novel, The Lincoln Lords, shines a light on the essential qualities of leadership.