Integrated Innovation at Pitney Bowes
In tough times, this venerable mail and documents company boosted not only its R&D spending but the creativity of its approach.
(originally published by Booz & Company)
Pitney Bowes Inc. is a 90-year-old legacy company that has grown tremendously in the last decade, both organically and through more than 80 acquisitions, with the goal of building out all aspects of its mail and document management business on a global basis. It has six divisions, including the core mail and postage meter business, document management software products, and outsourced mail services. I joined the company with the express goal of helping solve a critical problem: how to innovate across the broad portfolio of Pitney Bowes's businesses and assets by generating ideas that combine the best from every business. The primary role of my team is to create processes to formalize innovation, so that we don't let our research labs and development shops operate in isolation. Innovation is broader for us than "product innovation" or "services in­novation." It's really as broad as our business model.
We believe that innovation is core to how we build the creative and financial capacity to invest in new market opportunities and new ways to deliver products and services. That's why we've chosen to increase our innovation spending in this economic downturn. In 2008, Pitney Bowes generated just under US$900 million in free cash flow on $6.3 billion in sales. As it be­came clear that a recession was coming, and that it was going to be deep and potentially long, we realized we had the financial capacity to continue to invest in the business. We saw the recession as an opportunity to in­crease our innovation investment as a percentage of revenue so that we could be even better positioned to take advantage of market opportunities.
We are increasing investment in three specific areas, all of which are designed to leverage every aspect of the business. Our primary objective is to sustain our global technology leadership and increase our presence in all the markets in which we operate. Our second objective is to build our software business, so we can deliver new products to the marketplace. We've aggregated a number of software products from across our product portfolio into one division called Pitney Bowes Business Insight (PBBI). Our third objective is to focus on processes and the creation of intellectual property to more effectively deliver products and solutions to customers. People think of Pitney Bowes as an old-line company, yet we have the opportunity to leverage the Internet to deliver a lot of our software capabilities as a service. PBBI is seeing early success with new subscription-based offerings such as Spectrum OnDemand, which provides address validation to call centers and customer relationship management systems, and Envinsa Online Services OnDemand, which provides location-based demographic data to companies without the hassles of having to integrate systems and servers.
When times get tough, the tendency is to stop funding businesses that are nascent and not yet driving substantial revenue or producing meaningful profits. To counter that instinct, we implemented a program called New Business Opportunity (NBO), intended to generate a pipeline of new ventures with significant revenue possibilities. Typ­ically, NBO ventures involve the participation of several of our business units; we provide leadership and small teams, with funding from both corporate and business units. In launching one of these businesses, we do a lot of in-market testing and development; if we find the early results disappointing, we'll adapt our strategy or simply kill the idea and move on to the next opportunity.
An example of this is our e-commerce business, which combines the capabilities of several parts of Pitney Bowes to streamline online sales to international consumers. It includes an automated system that calculates the total cross-border shipping cost in a common currency. This business is small today, but it has enormous potential owing to the rapid worldwide growth of online shopping. We are using the NBO process to expand this offering with new insurance and consolidated tracking capabilities. We are also conducting in-market tests of global solutions to help retailers target new international customers. The NBO program has made it possible to invest in this potentially lucrative, but still unproven, new business.
We've also introduced a ground-up approach called IdeaNet: It's an electronic meeting place for Pitney Bowes's 35,000 employees to collaborate and provide comments and input on any idea that they think will help create new sources of revenue, im­prove profitability, or add new value for customers. It isn't an open forum or an electronic suggestion box. In­stead, we sponsor specific idea challenges. The most recent one in­volved expanding our mail services business into new segments. Hun­dreds of em­ployees from multiple functions and business units sent in suggestions, and as a result, we generated eight very significant ideas on how to expand the business. We're now moving them into a set of new offerings for our customers.
Five years from now, our success will have been determined by our ability to innovatively integrate and leverage the assets and businesses that we've built to create more organic growth for Pitney Bowes.

Author profile:
David Dobson
joined Pitney Bowes in 2008 as exec­utive vice president and chief strategy and innovation officer. In 2009, he was appointed executive vice president at Pitney Bowes and president of Pitney Bowes Management Services.
This article will appear in the Winter 2009 issue of strategy+business as part of our special report, "Profits Down, Spending Steady: The Global Innovation 1000," by Barry Jaruzelski and Kevin Dehoff.
Recommended stories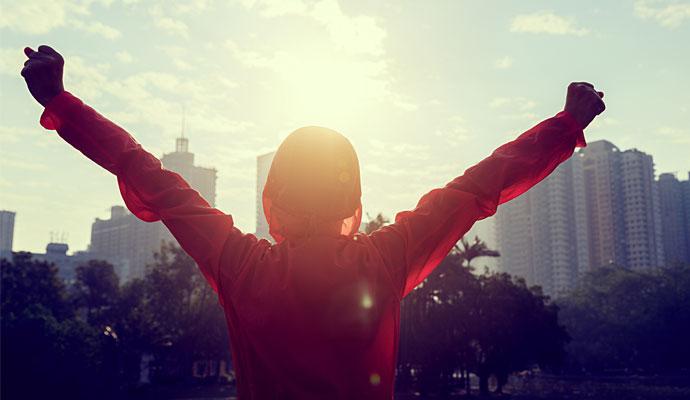 By empowering people to achieve their own goals, leaders can overcome great skepticism—and achieve great results. What worked for cookstoves in Guatemala can work for corporate cloud adoption.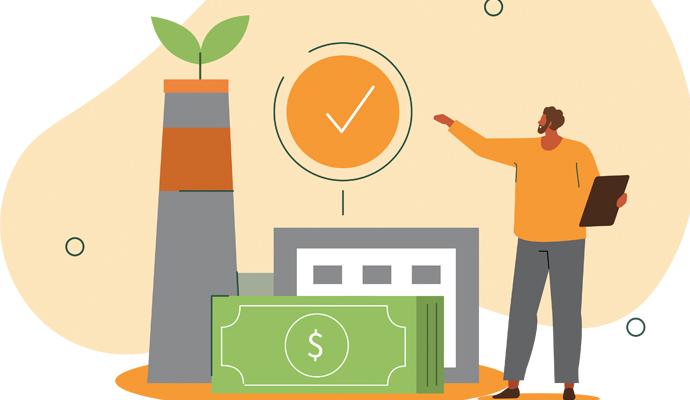 A sweeping philosophical history reveals two groups at odds on the relationship between nature and the economy.