Business Leaders as Catalysts for Change
Today's CEO creates opportunity through innovation and customer awareness. Strong cultural values come from the top.
This interview is part of the Inside the Mind of the CEO series, which explores a wide range of critical decisions faced by chief executives around the world.
Innovation and leadership have always been closely linked. For example, when Milwaukee inventor Warren Johnson developed the first electric thermostat in 1885, it led to the development of Johnson Controls, a company that has gone on to have a steady track record of innovation. George Oliver, CEO of the company since the fall of 2017, has become a leading proponent of agile business innovation, and a guide to the technological and social crosscurrents facing industrial companies.
Oliver is a veteran of three well-known organizations. Trained as a mechanical engineer at Worcester Polytechnic Institute in Massachusetts, he came up through the leadership ranks during a 23-year career at General Electric. He held key leadership roles in aircraft engines, appliances, and water and process technologies, and worked closely with then-CEO Jack Welch and the other influential leaders of GE during that period. He then joined Tyco, the world's largest fire protection and security company, in 2006 as president of its safety products division, expanded his responsibilities with electrical metal products in 2007 and fire protection in 2010, and became CEO in 2012.
In 2016, Tyco and Johnson Controls merged; the following year, Oliver was named chairman and CEO of the combined company. He assumed control as the company was in the midst of change, shedding much of its legacy in automotive seating and interiors to focus on advanced automotive batteries and technologies for buildings, particularly "smart" structures that integrate cooling, heating, safety, and security systems.
Oliver sat down with strategy+business in Johnson Control's North American headquarters in Milwaukee to talk about the trends facing industrial companies today, the changing nature of digital technology, its implications for strategy, and the ways in which the building industry can influence others.
S+B: The chief executives who responded to PwC's 21st CEO Survey were broadly optimistic about economic growth. How do you feel about the economic climate, in the U.S. and globally, over the next few years?
OLIVER: We have been in a longer, lower-growth economic recovery, both in the U.S. and internationally, since emerging from the Great Recession almost 10 years ago. Although growth has been noticeably slower over the course of this expansion, there have been pockets of strength in end markets such as residential and non-residential construction; heating, ventilation, and air conditioning (HVAC); automotive; and technology. Perhaps a silver lining to the slower-growth recovery has been the lack of a buildup in imbalances that would typically happen over the course of a normal economic cycle. More recently, we have seen growth rates sync up globally, which has had the effect of accelerating the pace of expansion. 
So I would agree with my fellow CEOs in saying that I remain optimistic about global growth continuing over the next few years. The question eventually becomes, at what point do things start to slow down? You need to ensure you are allocating your investment dollars accordingly, and that is something I spend a lot of time thinking about — reinvesting in the business organically, continuing to drive innovation throughout the organization, and expanding our service offerings, all while keeping a close view on where we are in the cycle.  
S+B: What challenges do companies face in attracting talent in today's highly competitive market?
OLIVER: From my experience, and although attitudes change from one generation to the next, a few things are constant. People want to come to work for companies that are financially successful and leaders in their industries, but also successful in creating opportunities for employees. They also want to do purposeful, challenging work that makes an impact. That's especially true for the millennial generation. In our company, that means making HVAC equipment more efficient, reducing energy consumption, and creating a more sustainable world. It also involves protecting facilities and people and creating a safer environment. This generation also wants to work in an environment that is inclusive and diverse regarding gender and ethnicity.
S+B: How will automation affect this new workforce?
OLIVER: I don't think there's a company today that's going to be immune from the impact of automation. Developing a workforce that has the technical skill sets to develop relevant capabilities for automation is going to be critical.
S+B: How do you see the 21st-century industrial infrastructure evolving, with technology-driven platforms involving energy, the Internet of Things, embedded analytics, and robotics?
OLIVER: There are big opportunities. In our industry, for example, today's buildings are served with multiple HVAC systems, as well as multiple building management systems, all of them discrete. There is a small amount of convergence among them beginning to happen. With the new infrastructure, that type of convergence will happen sooner [than it otherwise would]. The ability to merge separate systems into one architecture is going to distinguish some companies, especially when it is combined with skill at automation. This will give customers many new opportunities. In buildings, for instance, using data from the multiple sensors that are deployed in our systems, we can apply analytics and artificial intelligence, and create new solutions that optimize the utilization of space, improve comfort, and effectively track assets.
S+B: Is it safe to say that any company that offers this would have to make a transition from an industrial to a technology company?
OLIVER: Very much so. Leadership in the building industry will involve being both a hardware and a software company. The hardware half comprises the traditional HVAC systems, from residential equipment up through the heaviest HVAC chillers in commercial buildings. The software half is relatively new: building management, building controls, electronic fire protection, electronic access control, electronic intrusion video, and so on. Winning companies will bring those systems together to drive much more optimization of the building. Efficiency will come through improvements in hardware, and optimization [will come] through software.
At Tyco, prior to the merger, about 60 percent of our engineers were software engineers. We were already going from a hardware-centric fire and security company to a much more platform-oriented, software-centric company. The value proposition is driven by the integration of the data and the analytics that are applied and the new business models that can be created [using] that data.
S+B: More and more companies are competing on their reputation. What are companies doing well to build trust among their various stakeholders?
OLIVER: The most important element in any company's success is values. I think quite a bit about how that plays out with trustworthiness, sustainability, and reputation. When Johnson Controls and Tyco came together, each company had its own set of values. Then we went through a process, led from the top, to define one set of values that would bring the two companies together successfully. It was fascinating to me, because the two sets of values weren't fundamentally different.
The values I support start with integrity. You walk the talk, you say what you're going to do, you do what you say. You meet commitments to customers, employees, and shareholders. Without trust and reputation, nothing else matters, because the lack of trust puts a lot of risk in everything else you try to achieve.
Successful companies are also totally focused on understanding customers. In days past with longer cycles, companies had time to be a little bit more inside out, to develop the next new product, and there was more time to lead in that fashion versus with today's fast pace.
These days, the only way you're going to continue to win is to have a view of the customers. What are their problems? And to be laser focused on solving those problems and creating value, whether through energy reduction or improved operational performance.
Another important thing that ties integrity together is teamwork. In today's environment, working in siloes, whether functional or through different businesses, reduces the speed of your ability to serve customers. Successful companies find a way to work in a boundaryless fashion, to leverage skill sets to ultimately win. If you can instill a set of values that become your business's underlying framework, then everything else becomes easy. Typically, you will fail if you cannot create that framework for people. If you get the framework right, your employees will get up every day excited about what they do and energized around making a difference — you're going to win. They're going to find ways to work together and be successful.
If you can instill a set of values that become your business's underlying framework, then everything else becomes easy.
One of our core values is safety. At Tyco, we were a life safety company. Fundamental to my leadership was the concept of "zero harm," that is, creating an absolutely safe work environment. When employees come to work, they go home in the same shape at the end of the day. We've significantly reduced lost-time accidents and have significantly enhanced the workplace for our customers because of this effort.
S+B: What other values are important?
OLIVER: Sustainability is about focusing on all constituents — including the communities your company serves. That involves not only managing environmental quality, but creating opportunities that allow people around you to be successful as they grow. Here in Milwaukee, we have invested in economic development, and we work hard to help address the challenges that are faced in the local communities. Globally, our employees give back by providing more than 125,000 hours of volunteerism. Nothing makes you prouder as a CEO.
S+B: Do you believe that CEOs of publicly held companies should be solely focused on their fiduciary responsibilities to shareholders without emphasizing societal issues?
OLIVER: Companies that deliver on their fiduciary responsibilities to support their shareholders understand that it isn't sustainable without delivering for their customers, developing their employees, or building the communities that the company works within.
Corporations go through cycles of greater and lower levels of social responsibility. During the last decade or two, corporations have really stepped up their efforts on this. We recognize in our own company that no matter how tough an environment we are in, or no matter what challenges we face, we stay focused on delivering our fiduciary responsibilities, which is sustained by supporting all of our constituencies. This serves us at any point in the cycle.
S+B: This is your second position as CEO. What has been the same about your role in both instances?
OLIVER: It really comes down to developing strong values and a strong culture. This requires leadership right from the top, starting with the CEO setting the stage. Developing a strong, single culture is core to success after a major merger like ours last year. Most important is to be visible and set expectations — what we're going to do — and then be a role model for how we do it.
When I go into the field to meet customers, employees want to bring me to their best customers. And I always say, "Why don't you bring me to a more challenging customer? Maybe I can help." We can listen, we can learn, we can improve. There's a view that our employees want the CEO to hear about all the great things we do. Well, the CEO also wants to know about the things maybe we don't do well, so we can learn and get better.
S+B: How has your understanding of leadership changed over time?
OLIVER: I've recognized that whether it's business cycles or technological advances, everything's happening faster. No matter where you sit as a CEO, you've got to be a technology, commercial, and operational leader. The days are past when you could be really good at one of those things and delegate the others. The CEO today is much more multidimensional.
That's not to say that you don't delegate. But you're present for the learning that's happening in each of these areas. For instance, you can translate detailed information about technological disruption into strategy. What are customers doing? Why is that relevant, and how is that going to change the products you're developing? Or what is their biggest problem that you're trying to solve? For example, how do buildings connected with the Internet of Things and other digital platforms create new business models?
I love engaging with people, because I think that life is a journey of learning. I took this from Jack Welch, having worked within GE for 23 years. Organizations have structure, and there's accountability within the structure in how you perform work, deliver for your customers, and ultimately deliver for your shareholders. The best way to get a sense of that structure and how it all is actually working is to get out into the field and meet with customers, meet with employees, meet with shareholders, and spend time on university campuses. Through your exposure to those lenses, you stay fresh and relevant.
This is a new type of business leader: a catalyst for change. You get there by driving more strategic choices, creating opportunities, and fashioning the future.
Author profile:
Bob Woods is a writer based in Madison, Conn., who specializes in business topics and has conducted CEO interviews for PwC-related publications.
Recommended stories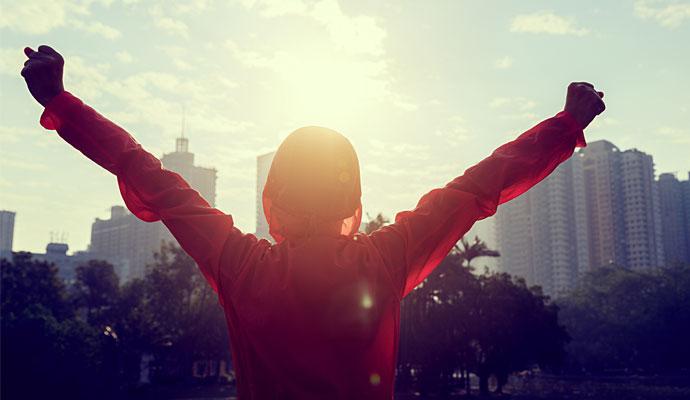 By empowering people to achieve their own goals, leaders can overcome great skepticism—and achieve great results. What worked for cookstoves in Guatemala can work for corporate cloud adoption.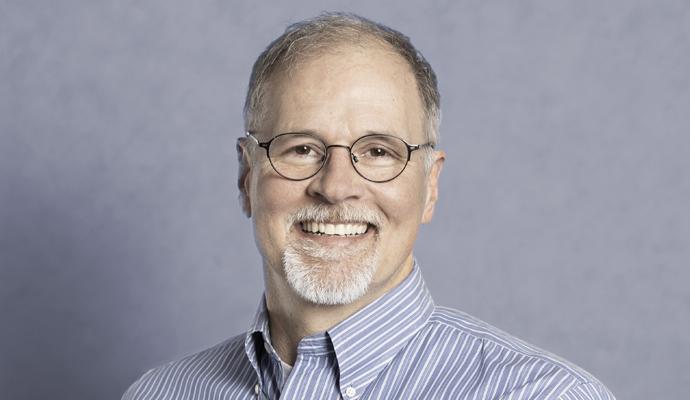 CEO Robert Playter dispels worries about the potential harm robots could inflict and thinks they will empower people instead of displacing them.