Can a Laundry-Folding Robot Improve Your Life?
For Shin Sakane, CEO of Japan's Seven Dreamers Laboratories, the key to innovation is satisfying unrecognized customer needs.
This interview is part of the Inside the Mind of the CEO series, which explores a wide range of critical decisions faced by chief executives around the world.
Chief executives of highly innovative companies must figure out how to take bold risks while being stable enough to sustain an enterprise over the long term. Achieving this balance is even more difficult in Japan, where lifelong employment is a strong tradition, than elsewhere. Shin Sakane, founder and CEO of the Japanese startup Seven Dreamers Laboratories, has built the company's identity around resolving that conflict.
Sakane is a member of a prominent Japanese business family, perhaps best known as the founders and owners of the I.S.T Corporation, a global producer of composite materials made from glass fiber and fluorine resin. After completing a Ph.D. in chemistry and biochemistry at the University of Delaware, he returned to Japan in 2000, joining I.S.T as a managing director. He succeeded his father as CEO in 2003. In 2008, I.S.T acquired Super Resin, a company making components for the aerospace, industrial, automotive, and semiconductor industries. Its products include windmill blades, satellite technologies, remote-controlled aircraft, and components for Japan's Hayabusa spacecraft. Sakane was appointed president of that company, and moved full-time to Super Resin two years later, shifting his attention from materials to consumer products.
In 2011, he established a new division called Seven Dreamers, applying composites and other technological advances to create products such as golf clubs and the Nastent, a disposable nasal tube designed to help prevent snoring. Based originally in Silicon Valley and then headquartered in Tokyo, Seven Dreamers became a separate company in 2014. Its most recent prototype product, jointly developed with Panasonic and Daiwa House, is the "Laundroid," a robot designed to fold clothes. The project is funded by more than US$60 million in venture capital and has garnered global media coverage.
Seven Dreamers is considered noteworthy in Japan because of its approach to innovative management, which explicitly melds Silicon Valley–style speed and agility with Japanese values such as consensus decision making and respect for elderly community members. (See "Lifelong High Performance, the Japanese-American Way," by Bobbie van der List, s+b, Aug. 30, 2017.) Strategy+business interviewed Sakane at his office outside Tokyo in October 2017.
S+B: What prompted you to start Seven Dreamers in 2011?
SAKANE: Super Resin was a very innovative and even glamorous company. We made satellite parts for JAXA, the Japanese aerospace agencies. But I was restless there. It is a B2B business, and I wanted to move to consumer products. Back in my high school days, Sony had been my dream company. I loved the way it expanded its businesses. When I started my business career in 2000, I always wanted to have an innovative company like Sony used to be. But first I had to get my Ph.D. from the U.S., and then I had to learn the business. When I joined I.S.T, I learned how the B2B world worked, and how we make innovation work there. After I felt I had enough experience, I decided it was time to live my dream of expanding into the business-to-consumer world. So I sought financial backing and started Seven Dreamers.
S+B: What was the biggest challenge in getting familiar with consumer products?
SAKANE: The technology development process is the same. But the business development is completely different. At Seven Dreamers, corporate branding, marketing, and sales are very important, and we had to learn them from scratch. But it turned out that B2C is so much more exciting, and it has a lot more potential. That's especially true with Laundroid. We just started to take preorders, and later in 2018 we will start shipping.
Themes, not Technology
S+B: What have you learned about innovation?
SAKANE: The most important factor is finding a theme to work on. Many Japanese companies manage to make steady profits, but they don't produce the new products or services that they might. Instead of finding a theme, they focus on the technologies they already have, and the value they already know how to create. I think this is one of the core reasons for their not growing.
For example, some electronics companies — active in the electronics world, with global sales and marketing networks — have narrowed their scope to niche categories, like liquid crystal TV. They use the same core materials, and reach for the same resources, each time. It's better to look for a theme based on customer needs. What do people want that they don't have yet and that isn't available elsewhere?
S+B: Like a machine that can fold laundry?
SAKANE: Yes, you could say that. We have three basic criteria for approving an innovation project. First, the product must not yet be available in the world. Second, it should make people happy, giving them something they need and want. Third, it must be difficult to develop in terms of engineering prowess. That makes it harder for competitors to catch up.
For example, the selfie stick — used to take photographs with mobile phones — meets the first two criteria. It wasn't available when it was first introduced, and it truly makes people happy to have it. So of course someone decided to produce it. But within six months or so, the selfie-stick market was overrun with competitors, because it is a simple thing to produce.
Our business strategy is directly related to our business criteria. We pick products with little or no competition, that people really want, and that we have the capabilities to develop. With those three elements, we believe people will buy them.
S+B: But with robots, you still have to overcome people's fear and skepticism. How do you convince people to welcome Laundroid into their house?
SAKANE: Any company that introduces a new technology has to explain it to people. No one yet knows what it can do. We use the Web, social media, and regular media to do this.
S+B: On another topic, mergers and acquisitions have shaped the consumer products industry, and they're active in the chemicals industry now. Is this something that concerns you?
SAKANE: You mean, are there companies trying to acquire us? I'm sure there are; in my 17 years in business, I've been approached more than 10 times. And of course, we try to protect the product. We want to be like Apple or Sony. We don't want to be under someone else's brand name. For our part, I do have an M&A wish list. We are considering a few acquisitions. They tend to be manufacturing companies with low valuations but good potential. We need to find agreement; we don't like to do it forcefully.
Our goal in M&A is to facilitate our existing business. For example, once we launch Laundroid, we want to quickly introduce related applications. It has an online closet function, which can record what clothes you have, track how often you wear a particular item, and suggest that you sell items you don't wear very much. The right IT acquisition could help accelerate this.
Trust and Tenure
S+B: Isn't privacy an obstacle here? Would that be a consideration, gathering data from people's closets and, for example, selling it to apparel manufacturers?
SAKANE: No, no, no! We can never sell private information. We can aggregate data about general customer behavior, but not anything related to an individual's name or details. If another company, our partner, has services that we think this customer is interested in, we just connect them. But we are not giving any information to anyone else.
S+B: It seems that more companies are going to be competing on trustworthiness and their reputation. Is this something you think about?
SAKANE: Since we're a B2C business, we value corporate branding. We have to do well in that area. Because of the Internet and social networks, we cannot hide anything or trick people. We have learned that the more honest we are, the more our business grows. In December 2016, we had an incident with Nastent — the anti-snoring device that is one of our three core products. That business had been growing fast; sales were going up every month. Then a Japanese woman accidentally swallowed the device in her sleep. She called us and we told her to go to the hospital. The X-ray showed the device was in her stomach. It eventually came out, and didn't affect her health, and she didn't complain. The doctor reassured us that Nastent didn't end up in her stomach through her nose. Nonetheless, we completely recalled all the products on January 17, 2017, to replace all the information documents. It took us five months to complete the recall; we lost at least US$20 million in revenue. That had a huge impact on a startup like us. Also, it happened just before a Series B investment round, and this delayed the signing of the contract for two weeks.
"Because of social networks, we cannot hide anything or trick people. We have learned that the more honest we are, the more our business grows."
But we knew we had to react quickly and completely, or our reputation would suffer. If there was a problem, we knew we had to be honest and trustworthy. We were afraid that people might say on the Internet, "Medical devices from startups are dangerous products."
It paid off for us in the long run. It turned out that most comments on the Internet were very positive about us. "How can I survive without Nastent? When is Seven Dreamers going to restart the business?" In Yahoo auctions, the price of a box went from $42 to $400. This proved that the product was valuable to our customers. Our investors saw that as well.
S+B: One of the big issues for many CEOs is planning to develop their successor. Is this a concern for you?
SAKANE: Not yet. I have to be in this role at least until we achieve our current goals.
However, I expect to retire before I turn 60. And I want to establish one rule before I leave: Seven Dreamers' CEO must be below 60 years old. Other employees could be older, of course; we have some employees close to 70 years old. But everything is changing so fast. I believe that it's very hard for people over 60 to keep up. Some of the old CEOs of the big corporations in Japan are unbelievably smart and still energetic. But in the ranks below them are younger people who could potentially do even better. The old CEOs should understand this, and give way to someone younger.
The Human Decision Maker
S+B: One big theme in PwC's 21st CEO survey is the impact of automation. What is the right way to think about the workforce of the future?
SAKANE: I'm a strong believer in technology. I believe it can always bring happiness to people. It can help us spend our time more efficiently. Automation is always the way to go.
Some people might say robotics and AI are taking over job opportunities, but no matter how much AI advances, it will not beat people at making decisions. Even though Laundroid is a great technology that we spent 12 years developing, it is nothing compared to what people can do. There is so much left undiscovered. And robotics can help us spend our time more efficiently.
Will AI impact how we make decisions? No, I don't think so. Technology, machine learning, and automation are very important for our product development or technology development. But I don't think we would rely too much on them in terms of decision making.
S+B: What do companies need to do differently to attract the right talent for moving forward in a digitally enabled, rapidly changing, globalized world?
SAKANE: This is always a challenge. We need to do our best, and thus attract people. For example, we must have a good name globally. We must use PR and corporate branding, to let people know what kind of company we are. We need a good enough business model to pay high salaries. And of course we must work with many good recruiting agencies.
S+B: According to one study conducted by Japan's Science Ministry's National Institute of Science and Technology Policy, between 1976 and 2015 more than 1,000 technological experts left Japanese electrical machinery makers for firms in South Korea, China, Taiwan, and Thailand. That's just a subset representing those with patents; the actual number of those who left might be much higher. Do you think this is a continuing problem for Japan?
SAKANE: Definitely, the real number is higher. And of course it is a problem. But I don't think there's any way to avoid it. A few people have left Seven Dreamers for competitors. And when people get old, Japanese companies tend to lower their salaries. I have many friends who used to work for excellent Japanese companies, and now they're working for companies in China or South Korea. They're not necessarily happy in their jobs, but money-wise they are very happy.
I think Japan's employment culture should be more like that in the U.S. hiring system, where people can move around more easily, and not stay at one company forever. Of course, it's sad to see our employees leaving for other companies, but we hire people from other companies too. For individuals, I think it is healthy to move, instead of just staying in one company for your whole life, and knowing only one culture, and one way of doing things. Maybe Japanese people should change jobs more often.
For more interviews exploring the critical decisions today's chief executives face, see Inside the Mind of the CEO.
Author profile:
Bobbie van der List is a correspondent for Dutch newspapers and magazines. Based in Tokyo, he specializes in business- and management-related topics.
 
Recommended stories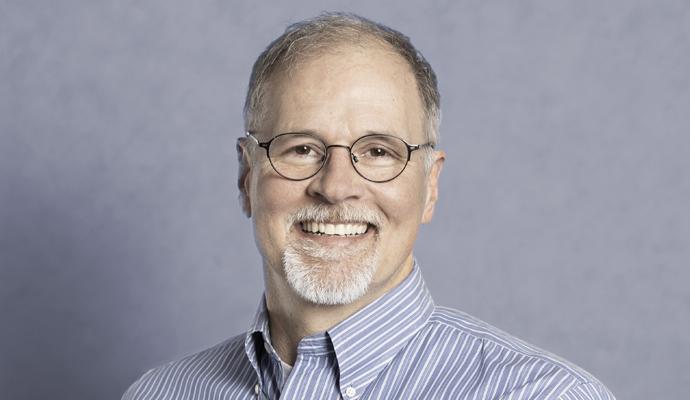 CEO Robert Playter dispels worries about the potential harm robots could inflict and thinks they will empower people instead of displacing them.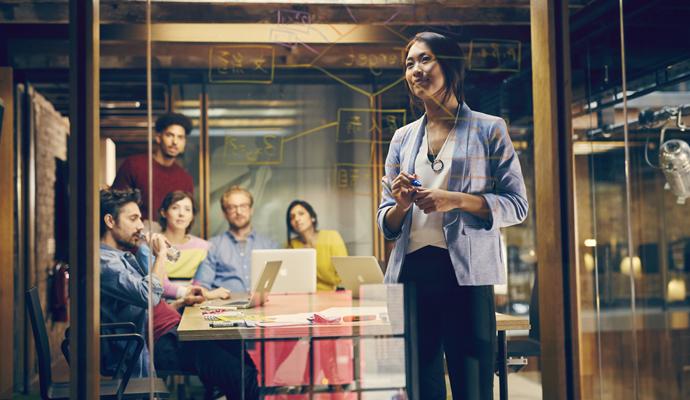 Five foundational building blocks can help innovators maximize value creation inside their organization.