Convenience Is Key in Last-Mile Delivery around the World
Getting consumers their packages when and where they want them in a cost-effective way is a global need, but shipping solutions vary by region.
Online shopping is growing rapidly, and businesses all over the world have to cope with the thorny problem of how to deliver packages conveniently and affordably. For long-distance shipments, most of the journey is already optimized, using efficient global networks that have been built over the past few decades. It's the final stretch — the so-called last mile to the consumer's door — that is hard to get right at low cost. Most delivery networks aren't honed for the booming shop-to-door business of e-commerce, which can involve suboptimal routes, low densities and thus long distances between delivery stops, and paralyzing traffic. Worse yet, very often when the package arrives, no one is home.
Few easy or universal strategies exist for getting the last mile right. But when we compare delivery systems around the world, two things become clear: Circumstances affecting delivery differ drastically from place to place, but shoppers everywhere prioritize convenience. That's why business leaders need to prioritize it, too.
PwC's Global Consumer Insights Survey confirms that people value fast, flexible delivery. Factors such as delivery during a specific time slot ranked high on the survey's list of services shoppers found most attractive. In many instances, people said they were willing to pay more for immediate or same-day delivery. Seizing on shoppers' universal desire for convenience, retailers and transportation companies across the globe can learn from one another. Even though tactics that work in Shanghai likely won't be suitable to New York, and tactics that work in New York may not be optimal in Rome, evaluating strategies from a convenience perspective — and innovating to overcome operational obstacles at an acceptable cost — will put companies on the path to better fulfilling customer-service expectations. Here's how transportation companies and retailers around the world are tackling the problem.
Crafting creative solutions to combat geographic challenges. In delivery, efficiency is a function of how many stops occur on a given run and how many packages are dropped off at each stop. That should make cities dense with apartment buildings the best locales for last-mile delivery. However, such places are often choked with traffic and short on parking, jeopardizing not only the business's productivity but also consumers' ability to receive packages as quickly as possible. And in Europe, efforts to reduce urban air pollution have led policymakers to close some roads and city centers to traditionally powered vehicles, making deliveries even more difficult. To cope, DHL in Germany has begun making its own electric vehicles for emissions-free deliveries. In the United States and elsewhere, companies such as London-based Starship Technologies are experimenting with self-driving containers to deliver food and other products on campuses, in office parks, and in some downtowns. These robotic units are so small they can move along sidewalks, avoiding clogged roads.
Circumstances affecting delivery differ drastically from place to place, but shoppers everywhere prioritize convenience.
Other areas of the world have the opposite problem, with low density and long distances between shops and shoppers making delivery difficult. In rural parts of England, Amazon has been experimenting for the past two years with drones to overcome this problem, and an overhaul of the nation's air traffic control system could soon make the use of drones common in more densely populated areas, too. Most large retail and transportation players are experimenting in some way with drones for lightweight, high-value package delivery. Certain companies, such as UPS and Mercedes-Benz, are even testing launching drones from their delivery vehicles to navigate the "last yard" in getting packages to people, or are trying out drones to get packages from distribution centers to delivery vehicles.
Thinking beyond the doorstep to avoid failed deliveries. When people aren't home to receive their packages, the delivery company may have to either make repeated trips, which adds cost, or ask consumers to pick up the item from an inconvenient location. In the developed world, this has led to the deployment of lockers where shoppers can pick up their parcels. In some countries, including Germany, Costa Rica, and Latvia, consumers have responded well to this approach. In fact, in Germany, DHL started using lockers in 2001; it now has approximately 340,000 lockers, or Packstations, and 10 million registered users. But lockers haven't been popular in the United States, where they've been hosted at local shops. The lockers sometimes fill up before people stop in, leaving no room for additional packages, and there's little incentive for retailers to host the lockers. In the U.S., some transportation companies have directly partnered with retail stores. For example, FedEx delivers packages to about 8,000 of Walgreens' U.S. outlets. When the customer comes in, an employee just hands the item across the counter rather than relying on lockers. FedEx has already expanded the program with other retailers, including Walmart.
In addition to lockers, parcel-sized letter boxes for the home have also been introduced in Germany. Amazon is even pioneering in-home delivery, in which the delivery person would use a smart lock and camera to enter people's homes while they're not there and leave packages safely inside. Amazon delivers to car trunks, too, using the same sort of add-on locking mechanism, and transportation companies in China are following suit, with JD.com announcing in-trunk delivery in 2018. Some companies in Indonesia and in parts of Australia are also tracking down shoppers wherever they are, allowing them to update their preferred delivery location right up to the last minute.
Coping with a lack of large-scale last-mile players. Last-mile delivery looks quite a bit different in the developing world, where rapid adoption of smartphones, low labor costs, and the ability to leapfrog legacy technologies that can be a burden elsewhere make certain aspects of delivery easier. On the other hand, a lack of big players in the supply chain can make the last mile inconvenient for both companies and consumers. In China, urban consumers in particular have embraced online shopping with a passion, but the country still lacks the large-scale delivery infrastructure found in the United States or Europe. As a result, the last mile is covered by a network of small and medium-sized local delivery services. In India and much of Southeast Asia, even the poorest people tend to have smartphones, allowing online shopping to outpace the development of delivery infrastructure. But labor is so cheap that consumers can easily get a motorbike courier to deliver their packages at negligible cost, and delivery companies are springing up to fill demand for this service.
Collaborating to meet customer needs. In Europe, North America, and other affluent areas, where labor is expensive but technology abounds, a networked logistics system should be able to meet consumer demand for delivery when wanted, manage peak capacity, and increase profitability by manufacturing greater delivery density on carrier routes. This can be accomplished with a cloud-based last-mile exchange that lets transportation companies dynamically adjust to changing demand — and even influence that demand to conform better to capacity.
In many parts of the developing world, getting packages to the delivery location can be a problem because a lot of people don't have a street address. In the Middle East, Fetchr, an app-based logistics service headquartered in Dubai, uses GPS to deliver packages to smartphone-equipped consumers wherever they happen to be. In Nigeria, where almost 80 percent of homes and businesses cannot receive deliveries for want of an address, what3words has worked with the Nigerian Postal Service to help. What3words is an app that divides the world into three-meter squares and labels each with just three words. Suddenly, every place has an address.
The collaboration between what3words and Nigeria's mail service is an example of the kind of teamwork that will be needed all over the world to make last-mile delivery a success, especially in big cities, where demand is growing fastest and infrastructure challenges are greatest. One way or another, transportation companies need to figure out how to provide the convenience that customers demand — and then continually innovate the way they deliver. Regionally tailored delivery not only is a question of customer service but is also key to transportation companies' economic well-being.
Author profiles:
Dominik Baumeister leads the commercial transportation and logistics practice across Australia, New Zealand, and Southeast Asia for Strategy&, PwC's strategy consulting business. He has extensive expertise in innovation, technology, and strategy implementation. Based in Sydney, he is a partner with PwC Australia.
Peter Kauschke is responsible for business development  in PwC's transportation and logistics practice in Europe. Based in Düsseldorf, he is a director with PwC Germany.
Andrew Tipping leads the U.S. transportation team for Strategy&. Based in Chicago, he is a principal with PwC US.
Recommended stories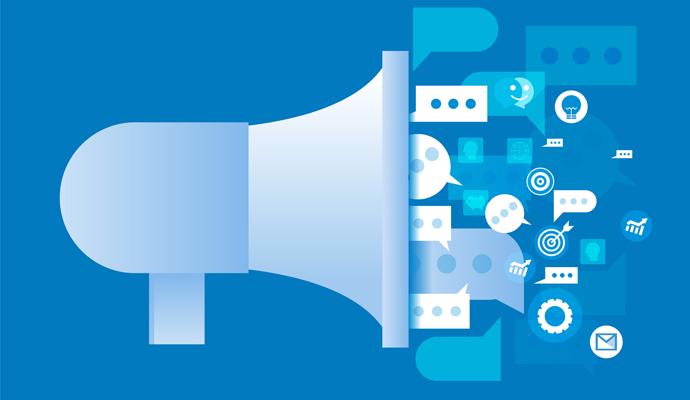 Some striking data in the latest edition of PwC's Global Entertainment & Media Outlook explodes the notion that the advertising business is in decline.