Danny Meyer's recipe for success
A version of this article appeared in the Autumn 2018 issue of strategy+business.
In December 2014, a year shy of its 30th anniversary and as popular as ever, New York City's Union Square Cafe faced a crippling rent increase. The soaring rents around Union Square Park, and the steady revival of the neighborhood over three decades, are in no small part due to the beloved upscale modern bistro Danny Meyer opened at 16th and Broadway in 1985.
After months of consideration, Sam Lipp, the restaurant's general manager, made the case for simply closing the restaurant. "Let's go out with a bang, on top and on our terms," he suggested to Meyer. "Icon restaurants rarely prosper after moving." Within 10 seconds, Meyer shot him down. "No, Sam, you're wrong. It's our heart, our soul, our mother yeast. Let's move." Regardless of the economic logic, and the fact that Meyer operated a dozen-odd other thriving restaurants, closing Union Square Cafe (USC) altogether was unthinkable. He told the team to find a more affordable space in the neighborhood, which they did, reopening a few blocks north, at 19th and Park Avenue South, in late 2016.
Putting soul into all his business decisions — many of which have been similarly counterintuitive — has been Meyer's modus operandi since he started his first restaurant at the age of 27. "I've often wondered whether we have made much more money by choosing the right things to say no to," he noted in his best-selling management memoir, Setting the Table: The Transforming Power of Hospitality in Business.
In growing Union Square Hospitality Group (USHG) into an internationally admired restaurant business, Meyer, along with the people who helped him build the company, has relied as much on his management prowess as on culinary creativity to stand out from the intense competition. As founder and CEO, Meyer has made his concept of "enlightened hospitality" the animating factor of the operating model, and has spurred the rise of an artisanal, soulful, and convivial restaurant empire.
Enlightened hospitality drives a virtuous business cycle that revolves around respect, relationships, and revenues. The cycle starts with hiring naturally empathetic people, whom workplace psychologist Adam Grant calls "givers," and continues by investing in their professional and personal growth. Employees share their goodwill with customers, and that positive dynamic drives the repeat business that is so critical to restaurant profitability. "Hospitality is not our end goal. Being essential is," says Meyer. Diners who frequent high-end New York restaurants have a lot of choices — more than 23,000, according to a scan of the reservation engine OpenTable. In general, repeat business contributes 50 percent of revenues, according to the National Restaurant Association. In New York, one of the world's most expensive, tightest-margin markets, Meyer has opened 18 restaurants and closed only two. Tabla, an Indian restaurant known for its spices, closed in 2010. North End Grill, on Wall Street, will close at the end of 2018. Despite their devoted fans, neither weathered persistent economic challenges. Green River, a critically acclaimed foray into Chicago, closed in January 2018 after three years.
Meyer explains, "If one of our restaurants closes, I want people to say, 'Something just went missing in my life.'" Indeed, in 2013, when Maialino, a Roman-themed Italian trattoria in the Gramercy Park Hotel, shut its doors temporarily for a renovation without publicizing it, a curious thing happened. Within a day, an impromptu sidewalk memorial had blossomed, with people leaving flowers and heartfelt condolences that noted how much they would miss the place.
"If one of our restaurants closes, I want people to say, 'Something just went missing in my life.'"
In an era of celebrity chefs and chains, few restaurateurs have achieved their fame, fortune, or scale the way Danny Meyer has done it. USC was profitable in its first year. By the end of its second, it earned a rare three-star review in the New York Times. Still, nine years passed before Meyer opened his second restaurant, Gramercy Tavern, in 1994.
"The culture is a key differentiator for us in terms of business strategy," says Richard Coraine, USHG's chief of staff. Meyer recruited Coraine, the former director of operations for celebrity chef Wolfgang Puck, in 1996. His role as a leader at USHG from Day One has been to oversee the consistency and vitality of the culture in every USHG operation.
Rather than rolling out replicas of USC in other cities, as is a common tactic for ambitious restaurant empire builders, Meyer employed a different strategy. Sticking close to home, Meyer expanded by replicating his enlightened hospitality, cultivating regulars, and stimulating buzz by endowing each new restaurant with its own memorable menu and décor. Gramercy Tavern is a contemporary interpretation of an American Revolution–era colonial tavern. With Blue Smoke and Jazz Standard, Meyer introduced to New York a novel mix of barbecue styles, including Texas brisket and St. Louis ribs, and then added jazz. A collection of USHG restaurants mixes fine art and fine food associated with New York's world-renowned museums: The Modern, Terrace 5, and Cafe 2 at the Museum of Modern Art (MoMA), and Untitled and Studio Cafe at the Whitney Museum of American Art. "The fact that Danny has been so successful translating the culture across so many different restaurant brands, and engaging a lot of people to help him, is key to understanding the quality and influence of the culture he inspired," says Dorothy Kalins, founding editor of Saveur magazine, and the producer of the cookbooks of Gramercy Tavern and Shake Shack (which he also founded). "He happens to be in the restaurant business, but if he had been a university president, you would have a different kind of college. When he looks at you, he sees you. He's not playing the role of an executive. He's a hugger. He trusts his gut, and his gut is always working."
Year after year, restaurant critics and journalists praise the behavior of the company's employees, often more than the food. In 1999, Ruth Reichl, then the restaurant critic for the New York Times, described service at Eleven Madison Park, probably the most formal restaurant Meyer ever started, as "personable, passionate, extremely sweet." In 2002, writer Bruce Feiler stepped into a server role for a week at USC. "Every gesture, every act, in a Danny Meyer restaurant makes the job intensely and unexpectedly personal. In many ways, being in an atmosphere of enlightened hospitality is like going to work inside your mother's fantasy of how the world should be," he wrote. In 2017, Pete Wells, the current New York Times food critic, highlighted the server's demeanor in his three-star review of the reopened USC and a follow-up column. "Another restaurant might try to impress diners by suggesting an esoteric sweet wine.… The servers at Union Square Cafe don't want you to be impressed. They want you to be happy."
And there's more to the complex of businesses than restaurants. USHG's Union Square Events runs the company's catering and venue hospitality business. In 2010, Susan Reilly Salgado, USHG's first director of culture and learning, cofounded Hospitality Quotient (HQ) with Meyer to teach Meyer's management principles to other companies. Enlightened Hospitality Investments is a private equity fund targeting hospitality and restaurant innovators that share USHG's values.
In all, privately held USHG has about 2,200 employees, and annual revenues well into nine figures. That does not include Shake Shack, the multinational burger, fries, and shake chain that USHG started as a single not-for-profit hot-dog cart. Shake Shack was spun off from USHG in 2015, and became a public company. Arguably, the Shake Shack name is better known than its parent. In 2017, Shake Shack had 159 shacks in the U.S., 59 in more than a dozen other countries, and US$358.8 million in revenues.
USHG is smaller than many of the public U.S. restaurant groups. Yet it has an outsized impact on the industry. In 2017, USHG made the second annual Forbes Small Giants list of 25 private U.S. companies recognized for their consistently strong balance sheets, profitability, and management. USHG and Meyer have won a host of prestigious industry awards, including five from the James Beard Foundation. Last year, Meyer became the first non-chef to receive the Julia Child Foundation's annual award, which recognizes individuals in the industry who, like Child, are innovators and educators.
Meyer earned a place on Time's list of 100 most influential people in 2015. The same year, USHG announced it would eliminate tipping in all of its restaurants. The initiative, which USHG named Hospitality Included, brought a long-simmering debate to a boil in the media. Enlightened hospitality is not just a business strategy. It is Meyer's existential offensive against restaurant working conditions, and an effort to depart from the industry's low-wage and high-turnover norms without losing any competitive edge. In 2016, the average turnover rate for the hospitality sector topped 70 percent for the second consecutive year, according to data from the Bureau of Labor Statistics. But even with the reported spike in server departures from USHG caused by the transition to no tipping, turnover at USHG restaurants is still significantly lower than the industry average.
Meyer and USHG are often recognized for their efforts to elevate the industry's professionalism. "Today's workers are proud of what they do. They're in to stay, and they want to excel. That's one reason I was adamant about making sure I worked with USHG," says Alice Cheng, founder of Culinary Agents, a talent sourcing, job matching, and networking platform serving restaurant and food service professionals and their employers. Adds Cheng: "Not only do they cultivate talent, but they strive to set standards in hospitality which drive the overall industry forward."
Shake Shack is mimicking such efforts in "fine casual," the classier convenience restaurant category that Meyer pioneered and named. Shake Shack CEO Randy Garutti, a Meyer protégé and USHG veteran, speaks with fervor about his intention to lead fast food chains out of the workplace wilderness. "Nothing angers me more than when I hear the term 'flipping burgers.' We're treating this like the real profession that it is," he says. (See "Shake Shack: The Enlightened Public Company.")
Shake Shack: The Enlightened Public Company
One component of Danny Meyer's culinary empire that did scale quickly is Shake Shack, which traces its origins to a temporary hot-dog cart set up in 2001 to generate donations to the revitalization of Madison Square Park. In 2004, the cart morphed into a permanent outdoor kiosk selling hamburgers, fries, and frozen custard, made the way Meyer liked them as a kid in St. Louis. Four years later, Shake Shack CEO Randy Garutti, then head of operations for USHG, scouted a prime spot, across the street from the American Museum of Natural History, to open the second shack. Shake Shack was the first USHG restaurant to replicate a format. In 2015, the year Shake Shack went public, it had 79 locations around the country, and US$190.6 million in sales.
Operationally, Shake Shack is a mass-market chain infused with USHG's management ethos and culinary creativity. Adopting USHG's hiring, culture, and service training practices was a key factor in its early growth under USHG and since its initial public offering. Motley Fool analyst Nicholas Rossolillo describes the chain as having a two-pronged global growth strategy to maintain cultural control by opening company-owned restaurants in the U.S., its largest market, and tightly contracting international franchises.
Garutti grouses about quarterly earnings calls in which analysts pay attention to openings and same-store sales, not the brand expansion strategy. But misplaced analyst priorities aren't a deterrent: "I think Shake Shack was born to be a great public company." So far, so good. According to a May 2018 Motley Fool analysis, Shake Shack has beaten earnings estimates every quarter except one since Q2 2015.
Although Meyer is no longer involved with day-to-day operations at Shake Shack, he is the board's chairman and makes time to be a visible founder — for example, showing up for the first training of a new Shake Shack team in Penn Station.
On average, Shake Shack workers around the country are paid $12 an hour. The influence of USHG culture is notable in Shake Shack's own "Shacksperience Steppin' Up" career development model. "People who started making $9 an hour are now general managers in our restaurants making very good money," Garutti says. Every full-time employee who had been with the company for a year at the time of the IPO was given the opportunity to purchase stock. The company pays about 65 percent of employees' healthcare premiums and also matches contributions to their 401(k)s. 
Shake Shack has increased menu prices in line with rising operating costs several times in recent years. In December 2016, it raised prices on two popular items to help pay for across-the-board wage increases. Customers didn't complain. And neither, says Garutti, should investment analysts: "We're going to pay people what we think we ought to pay them, even if the next quarter doesn't look good on the payroll line." Meanwhile, in 2018, Shake Shack expects to beat many competitors on restaurant-level operating margins and average unit volume, both key indicators of restaurant financial health.
Startups often lose their unique culture as they scale. Meyer's biggest fear in 1994 was diluting the culture he had created at USC when he opened Gramercy Tavern. "Danny knew he was a big part of the success of Union Square Cafe," says Erika Andersen, founding partner of Proteus International, a leadership consulting firm. His fears were allayed when Gramercy Tavern proved to be as successful as USC, with the same kind of culture, and each subsequent expansion helped strengthen that ethos.
In 2011, just after USHG sold a 39.5 percent stake in Shake Shack to an investment bank, Meyer and Andersen revisited the challenge of maintaining the culture — now with thousands of employees. Over breakfast at Maialino, Andersen asked: "What if USHG actually has to grow in order for the culture to evolve and get even better?" Meyer credits Andersen's question with helping him "graduate from wondering how to reconcile growth and culture to visualizing so clearly how the two are inextricably linked," as he reflected in the foreword to a new employee training version of Setting the Table (retitled Our Playbook) published in 2016.
A Family Business
USHG headquarters, or the "home office," is located in a modest pre-gentrification low-rise overlooking Union Square Park. The vibe feels more like a house where all the neighborhood kids like to hang out than an empire. "When I sit in the waiting area, every USHG employee who walks past me asks me if I've been helped. That doesn't happen at any other company," says Cheng.
Meyer refers to USHG as his business family, and encourages employees to do the same. He met his wife, Audrey Heffernan Meyer, when they both worked in a restaurant in the Flatiron district in 1980s, and they raised four children within walking distance of the first USHG restaurants.
His own family's values and his coming-of-age experiences have always been his most trusted business guides. Meyer was born in St. Louis in 1958 to parents from prominent, wealthy, civic-minded, and secular Jewish families. His moral education was steeped in humanism, a nonreligious philosophy that prizes compassionate behavior, immersion in and enjoyment of diverse human experience and self-expression, and social justice.
His parents were Francophiles. French was spoken at the dinner table in Missouri; the family's French poodle, Ratatouille, was named after Meyer's father's favorite Provencal dish. The elder Meyer was one of the first U.S. agents for the elite boutique hotel association Relais & Chateaux. He took his wife and children on frequent trips to Europe for business and pleasure. Meyer's notion of enlightened hospitality comes from memories of staying in small, rustic, family-run French and Italian bed-and-breakfast establishments where, he writes in Setting the Table, "the hugs came with the food."
Meyer never set out to be a business mogul. He simply wanted to create a homey, unpretentious, and affordable Michelin star–quality restaurant that did not exist in New York in the 1980s. Unlike the dominant, ultra-expensive, and exclusive French haute cuisine establishments, such as Le Pavillon and Lutèce, which oozed effeteness, the place Meyer created would make customers to feel comfortable asking their server, or even the sommelier, to pronounce and explain menu items. He wanted people walking in without a reservation to feel welcome ordering a full-course meal at the bar.
In 1985, Union Square, a 19th-century city landmark, was just starting to emerge from years of decline. With a bit of money from friends and family, Meyer took over a cheap lease from the owner of a health food store. Paul Bolles-Beaven, one of Meyer's first hires on the server team at USC, recalls walking up to a construction site where he "filled out an application and sat down on sawhorses with this curly-headed kid. I thought he was the owner's son." Despite his own inexperience, Meyer was sure he could teach people he liked to become the kind of restaurant professional he wanted. Says Bolles-Beaven, "Danny's basic premise, which is how I got the job, was 'I can teach a nice person how to open a bottle of wine, but I can't teach a person who knows how to open a bottle of wine to be nice.'"
Extending Danny's Reach
To effectively scale a culture, the leader has to accept that he or she can't be the only champion. "Sprinkling Danny dust became the through-line for institutionalizing the cultural values that Danny lived and breathed, and that had made Union Square so successful," says Erika Andersen of Proteus Consulting, who led the company's first strategy and vision off-site.
In order to do this, Meyer has, over the years, identified talented individuals he trusts to embody the culture. He calls them "culture carriers." Bolles-Beaven was one of the first, followed by Richard Coraine. In the early days of USC and Gramercy Tavern, their role was to arrest a cultural schism between the two restaurants that was undermining performance in both. Meyer knew it was challenging to align the cultures at the two restaurants when he could not be in both places at once. As Coraine recalls: "I would go to internal meetings and events with Danny and he'd say, 'This is Richard. He is here to extend my reach.'" Whether they are "sprinkling Danny dust" or extending Danny's reach, the culture carriers' remit is the same: to ensure that all managers, and ultimately all employees, are fully vested in all aspects of enlightened hospitality culture as the company expands.
USHG was incorporated in 1998, the same year that Eleven Madison Park, an opulent Euro-American brasserie, and Indian fusion restaurant Tabla opened next to each other overlooking Madison Square Park. A decade later USHG had opened nearly a dozen other restaurants around the city. (Eleven Madison was sold in 2011 to its executive chef, Daniel Humm, and Will Guidira, the general manager.)
Language is the most revealing and powerful artifact of any culture. Words like enlightened and virtuous may seem a bit precious to describe the operation of a business, but they are authentic Meyer. "You don't have to work hard to create a culture. You have to work hard to be intentional about what you want the culture to be, and then you have to have language to teach it," Meyer says. That's one reason that in his early 40s he started writing down his thoughts about the business he was building.
USHG language has evolved over the years as a collection of management aphorisms Meyer created in Setting the Table. "Skunking" describes people behaving badly out of fear. "Skunks spray when they are scared, defensive, territorial, angry, trapped, or frustrated," he wrote. People are no different. "Writing a new chapter" is a way of helping people get over their mistakes quickly, learn from them, and do better the next time. "Who wrote the rule?" originated as Meyer began to think inventively about restaurant formats and has evolved into a more general license to challenge the status quo. For example, who wrote the rule that pulled pork can't be served with a glass of Moët & Chandon champagne (as is done at Blue Smoke)? Who wrote the rule that museum cafes can't serve good food?
The "51 percent rule" describes the personality-based hiring principle Meyer conceived by instinct. Potential employees are awarded a "hospitality quotient" score based on traits such as optimism, warmth, and empathy. When evaluating potential hires, 51 percent of the weighting is given to emotional intelligence, and 49 percent to technical skills. "There's extra percentage points on the emotional side that can't be taught," explains culture and learning director Susan Reilly Salgado. "USHG hires for that."
But hiring is just the beginning. "Culture doesn't happen to people," says Erin Moran, USHG's chief culture officer. "It happens as a result of the human interaction. No one is a bystander." USHG invests in people in multiple ways to get them engaged in their jobs and in the culture.
The culture and learning curriculum, developed by culture carriers Salgado, Bolles-Beaven, and Coraine, launched in 2004. Salgado also brought her New York University organizational behavior Ph.D. thesis on USHG's culture and management model to the process. Today there are 30 required and elective courses. Every employee must take the core culture courses within 90 days of being hired. Moran teaches many of those courses, and is supported by a growing roster of home office team trainers. Meyer also participates in these efforts. Every six to eight weeks, for example, he and Moran lead a book club at the home office for 15 or 20 people to discuss a chapter of Our Playbook.
Training and engaging employees isn't only good for retention, it's the sine qua non of scaling through culture. To make retention a priority, USHG sets the expectation that it will support people who want to stay and grow with the company. Dino Lavorini, director of operations for USHG's museum-based restaurants, started his restaurant career at Subway while in high school, and had summer jobs waiting on tables during college and graduate school. He later attended culinary school, and was a cook in Italy for two years, before he was hired at The Modern in 2004. Lavorini rose from maitre d' to floor manager to general manager at The Modern before taking on his current role.
Although yesterday's job-for-life paternalism is out of favor, there is an obvious return on investment in good people who buy into the demands and demeanor of the business. "USHG has created an army of people who have chosen the culture, who become educated in the culture, and who are given a lot of rein to live the culture in ways that create a more personal relationship between the employee and the organization than is typical of most companies," says Amy Wrzesniewski, professor of organizational behavior at Yale's School of Management.
Institutionalizing Family Values
In 2013, Meyer persuaded Moran, then an executive vice president with the culture consultancy Great Place to Work, to become USHG's first chief culture officer. "Erin isn't just extending my reach. She's extending the reach of our whole culture so that every person is pulling their weight," says Meyer.
Moran had no experience working in the restaurant industry and had never heard of USHG when she was brought in as a consultant. Although she has lived and worked as a human capital consultant in six countries, she says USHG "is maybe the most complex culture that I have ever tried to assimilate."
During her first five months as chief culture officer, Moran worked in various restaurant roles in the kitchens and dining rooms. After her tour in the trenches, she designed and implemented a company-wide culture survey that was more like a "mini interview with every employee." The main concern, she learned, was inconsistency in middle management leadership. "Danny had written the book, but leaders were still doing their own thing," says Moran.
The executive team, led by Moran, decided to refresh the language from Setting the Table. The "Family Values and How to Live Them" were introduced in 2016 with four painstakingly wordsmithed USHG definitions of excellence, entrepreneurialism, hospitality, and integrity, each with three statements of behaviors and expectations. The family values are a new addition to the USHG lexicon and a teaching and conversation resource. "Parents begin instilling those values when their children are born. We instill them in our employees when we on-board," says Coraine.
Moran introduced an employee survey called the Trust Index, a tool she used at Great Places to Work, which measures how people, in different positions, are experiencing their work environment, and it collects their ideas to make improvements. "We've mapped out the thoughts and the feelings that we want to invoke during each stage of the employee life cycle," says Moran. "Whether the life cycle is 20 years or 90 days, we want to know what those feelings are at all different stages."
Eliminating tipping may not be for every restaurant, but USHG leaders stand by Hospitality Included. Meyer has long said the tipping system's built-in pay inequities between culinary and server staff are inconsistent with USHG values, and New York City economics. Hospitality Included will strengthen USHG's career management processes. "This is our opportunity to make growth pathways and expectations more explicit for employees at every level," says Lavorini, who led the first no-tipping implementation at The Modern.
Growing with Confident Capital
Unwilling to license franchisees or expand its geographic footprint aggressively, USHG is finding another lever it can use to scale its culture: private equity capital investments in like-minded companies.
Several years ago, Meyer celebrated his mother's 80th birthday at Tender Greens, a farm-to-diner chain that employs professional chefs to prepare locally sourced food at each of its 25-plus restaurants. Meyer and Erik Oberholtzer, Tender Greens cofounder and CEO, got to talking and discovered they thought alike about food and finance. In 2015, USHG invested in Tender Greens, which opened its first restaurant in New York in 2018, on the same block as Gramercy Tavern.
Mark Leavitt, a veteran investment banker and Meyer's college roommate, joined USHG shortly after the Tender Greens investment. In 2017, he launched USHG's private equity arm, Enlightened Hospitality Investments (EHI). The fund invests in culturally aligned companies in hospitality (especially fine casual restaurants) and consumer tech. The fund, which is now closed, has made three investments in the $10 million to $20 million range: Resy, a reservation company that is trying to unseat OpenTable; Joe Coffee, a family-owned West Village–based supplier to USHG restaurants that uses Setting the Table to train its own staff; and Salt & Straw, a Portland, Ore.-based artisan ice cream company with multiple shops on the West Coast.
EHI's three "portfolio partners" could also provide career opportunities for USHG employees, says Leavitt. "If you're a USHG employee, you can collaborate with people at one of the companies we invest in." Alternatively, he adds, "someone who hits the ceiling at USHG could go work for a company that has more to offer."
Stewarding the culture in association with every business decision is the main responsibility and passion for Meyer, who recently turned 60, and is not slowing down. Also on his agenda? Creating a few more fine casual brands, similar to Shake Shack and Tender Greens, and making them all as essential to millennials as McDonald's once was to boomers. Despite a setback in Chicago in the finer, full-service category, Meyer is ready for USHG's enlightened hospitality to grow and thrive outside the hotbed of Manhattan. In 2017, USHG committed to creating a Union Square Cafe in Capital Crossing, a five-building, mixed-use development that is scheduled for completion in Washington, DC, in 2022. While the developer of the massive complex promotes USHG and the restaurant as its retail anchor to attract tenants, USHG is keeping the Union Square Cafe DC opening date open.
Recommended stories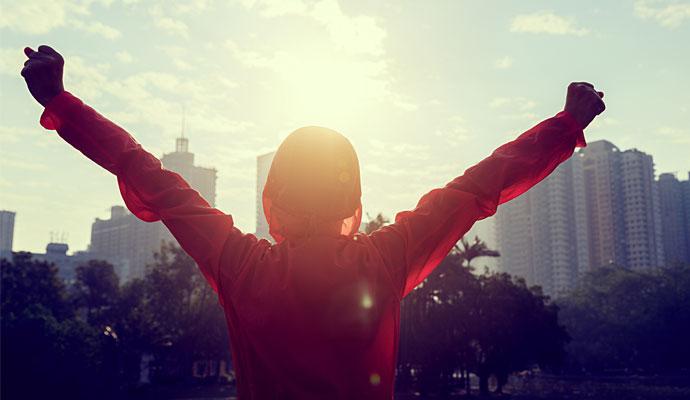 By empowering people to achieve their own goals, leaders can overcome great skepticism—and achieve great results. What worked for cookstoves in Guatemala can work for corporate cloud adoption.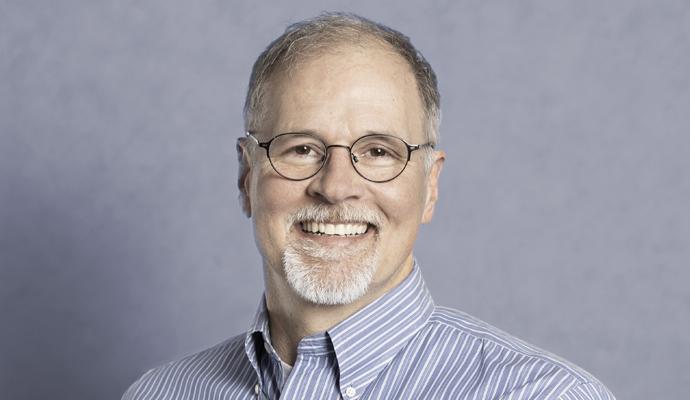 CEO Robert Playter dispels worries about the potential harm robots could inflict and thinks they will empower people instead of displacing them.