Shifting a Corporate Culture at Scale — and with Speed
Building strategy at a newly spun-off company means moving quickly to reset expectations.
This interview is part of the Inside the Mind of the CEO series, which explores a wide range of critical decisions faced by chief executives around the world.
Ashok Vemuri is CEO of Conduent, a publicly held business process services (BPS) company. Based in New Jersey, Conduent was spun off from Xerox on December 31, 2016, as an independent company. To a large degree, Conduent traces its heritage back to Affiliated Computer Services (ACS), a rollup of BPS firms that Xerox acquired in 2010. Vemuri, a native of India, was educated at St. Stephen's College in Delhi, and at the Indian Institute of Management. After working in investment banking, he spent 14 years at Infosys, rising to manage its manufacturing and engineering services division. He then served as CEO of iGate, which was sold to Capgemini in 2015. He joined Conduent as CEO in the summer of 2016, as it was preparing for its separation from Xerox.
In a matter of months, Vemuri had to assemble a new team, establish a new corporate headquarters, create a new company identity, and rationalize a sprawling, decentralized corporate structure. Vemuri sat down with strategy+business in the company's Florham Park, N.J., headquarters to describe how Conduent's trajectory has changed since its January 2017 debut as a publicly traded independent company.
S+B: As an outsider in a company that is being spun off, you're expected to compete quickly in a very competitive industry. What particular challenges have you encountered?
VEMURI: I was first approached for the job in April 2016. This was a division of an [US]$18 billion company, so the amount of information specific to the unit was fairly limited. But the way I describe it is "this is probably going to be the culmination of everything that I've done — like a final exam. Everything I have learned and done in my past life would be useful here." But I wasn't fully informed as to the level and layers of complexity.
S+B: What specifically in your background has prepared you for this?
VEMURI: I joined Infosys when it had less than $100 million in revenues. I left it when it was up to about $7.5 billion, so I saw that journey. I joined as a business development manager and rose all the way to be on the board of the company. I learned the importance of structure, simplification, process, and being consistent. And Infosys had a very strong headquarters culture. To manage that kind of growth, you have to be driven by data and metrics, and you have to have very clear accountability and performance criteria. Then I went to iGate, a private equity–backed company that had a very clear mandate: We need to have an event here in 24 to 36 months. There I realized you can't solve all the problems, but you have to very quickly identify the operational issues that you need to work on.
S+B: You started in July 2016, before the spin-off. Was that intentional?
VEMURI: Yes. The idea was twofold. The board of directors of Xerox wanted me to come in prior to the spin. It was important for the company that's being spun off and the person who is running it to be part of the process. I also wanted to make sure we had a seat at the table in order to ensure that the terms of the separation agreement were acceptable to us. Many decisions remained to be made about what should come with Conduent and what would remain at Xerox, as well as the financial terms of the separation. All the decisions were being made in Norwalk, Connecticut [Xerox's headquarters], and through the lens of Xerox. So in that context, I think it was better to have somebody from the outside rather than inside because [the outsider is] not bound by the history or views of the legacy entity or parent.
S+B: How did you go about establishing an identity for Conduent?
VEMURI: Pre-spin, I made it explicit that I was in a separate company and operating in a way to signal that loud and clear. I did not need to come to Norwalk. That's it. You've got to deal with me. I'm going to be in New Jersey. I took a temporary office space with three rooms and no windows in Basking Ridge. And the three of us — me; Jeff Friedel, my CPO [chief people officer]; and CFO Brian Walsh — invited every management member of the company to come there. When I interviewed my board members, I called them there just so they could get a sense of what they were getting into.
S+B: What was so bad about Norwalk?
VEMURI: It was too far away for me [laughs]. It was not so much that Norwalk was a bad location — but if you are going to spin the company off, you have to do it physically, you have to do it culturally, and you have to do it in a very obvious manner. So there was a tone I was looking to set. "We can be friends. I like you. You like me. Thank you for hiring me. But that's where it ends. I'm going to run the new operation the way I need to run it." So July 14 is when I met for the first time the executive team that I had inherited. Fast-forward to today: With very few exceptions, none of them remain with us. You can't expect the same people to solve the problem who were part of that problem — or, worse, were bystanders to the problem.
S+B: What were some of the things you did to set a new tone?
VEMURI: Speed was very important in decision making. The culture of the prior organization was to extensively "discuss and deliberate." As an example, the first meeting I was at had 25 people. My first call had 100 people. People were coming into meetings who were not necessarily contributing but who were transcribing and communicating to others; they weren't the people who were supposed to take the action. One of the first meetings I had on July 14 was a review of the business. I had a stack of paper on one side, a stack of paper on the other side. I said, "I'm going to make a policy decision: no more paper." And of course, I got a call that evening, saying, "Hey, I don't know if you are aware of the fact you work for Xerox." And I said, "Oops." I said no more paper because the idea is to quickly convert people from the previous approach. People are showing up, and they're basically reading off the presentation. So we changed that.
"You can't expect the same people to solve the problem who were part of that problem — or, worse, were bystanders to the problem."
But organizational structure is the clearest way to inform you as to how successful you will be. I met, I think, close to 60 chiefs of staff. If you had a business head and you said, "So, tell me, what is the revenue metric for your portfolio?" and he or she had to call up five people to get that information, you would obviously know that this is not going to work. There were 80 people in strategy. I told them we are a business services company. Strategy is all about execution. You just have one line of strategy, and then the rest of the time you operationalize and execute and deliver on that strategy.
S+B: What were you most surprised by as you took over?
VEMURI: Xerox Business Services was predominantly made up of ACS, which in itself was some 160 companies that had been acquired and stitched together. It was a hustle culture, and it was [singularly] focused on the top line, and there was no standardization. At the lowest level, that means that units had their own purchasing and procurement operations. More broadly, [that means the company was missing] a lot of the basic elements that, walking in from any other professional-services company, you would expect to see in place. They were not there.
S+B: How did that manifest itself?
VEMURI: BPS is essentially networks, applications, and processes. The network has been outsourced to somebody else. App development has been outsourced to somebody else. In the first 60 days, I remember about 20 data center outages. So first I thought, "What? We still have data centers?" Then we had mainframe outages. "What? We still have mainframes?" It was stuck in the 1990s ecosystem while everybody else had moved to off-premise systems, moved into the cloud.
In my first 60 days, I went out to 25 of my top clients. There's nobody better to tell you how you're doing. When you ask "What's going on?" they will give it to you plain and simple. I came out of these 25 meetings by the end of August, and I realized we had problems with data, and with having a single version of truth. The organizational design and approach to clients [were those] of a manufacturing company. In a manufacturing company you build something and try to sell it. Whereas in a services company, you show up in front of the client and say, "What's going on? What business challenges are you facing?" You have to have a consultative mind. You have to have some body of knowledge, understand their challenges, and design a solution to help them. Then I asked people in senior management how many [of them] go to meet the clients. And the response was: "Oh, we're not salespeople." Look — the higher you go in the hierarchy, the more you have to have more of those connections. The junior people were in front of the clients. But they didn't have authority or accountability.
S+B: Walk me through your strategy. It sounds comparatively simple.
VEMURI: Initially, I wanted our teams to understand my business philosophy, before getting into the specifics of strategy. At its most basic level, Conduent needed to be a profitable, predictable, sustainable, and de-risked company. I'd get asked, "Is there more to [your strategy]?" And I would say, "No, this is it. We're going to be profitable, predictable, sustainable, and de-risked." But we were very far away from this ideal on Day One.
S+B: Can you break that down more?
VEMURI: The job essentially was to create an operating principle surrounding predictability. You tell me what you're going to do, and that's what you do. I don't want you to tell me you're going to do 5 percent growth and do 1 percent. You tell me you're going to do half a percent growth, you do half a percent. Then you say we want to build a sustainable business, not a business where we're chasing literally every deal out there.
There was no predictability to our market or geographic coverage. When I began, we were in 42 countries. We were running an airport in Phnom Penh. So we created geographic focus. We've exited Asia, Latin America, even Canada, and now we're basically in five markets: U.S., Germany, France, U.K., and the Netherlands.
Next is growth. We had to move people from a situation where, instead of getting credit for running an underperforming half-billion-dollar business, they get credit for running a $100 million business that is growing. The muscle memory is so strong from being a cost-cutting company for the past six years. I think it takes time for people to understand that they're part of a new company. I think a lot of my senior management team and one level below did not fully comprehend the meaning of being a stand-alone company. It was suddenly exposed.
S+B: How so?
VEMURI: There was a lack of understanding of the components or the details of the business, even at the highest level, as to what's your revenue, how many people do you have, what's revenue productivity? Which is why I sent my management team to a financial acumen course at Duke Fuqua [School of Business] for three days.
S+B: So what does Conduent do?
VEMURI: You could call us a BPO [business process outsourcing] company and you could call us a business services company. But that's purely…common industry terminology. At the simplest level we are actually a digital interactions company. That's because our core business is one of helping our clients manage interactions with the millions of people they serve. Interactions of all kinds — managing employee benefits, collecting highway tolls, handling insurance claims. We work on behalf of our clients to manage data-intensive, repeatable interactions at massive scale. In each case, we are handling large amounts of data and personal information. We make sure these interactions happen seamlessly, securely, and personally.
Being successful requires us to have capabilities in three key areas: First, we must be experts in the business or government process itself. Our execution and delivery of these services must be exceptional. Secondly, we must have leading technology and software platforms for managing and transacting these services. And finally, we must become better at understanding the nature of human experience and design.… End-user expectations for digital experiences are evolving very rapidly.
S+B: The official first business day of the spin-off was January 3, 2017. Can you talk about some of the things you did on or around the spin-off that communicated to people that this is an independent company with its own identity?
VEMURI: We made a big splash of our Conduent listing on NYSE. We called it Founder's Day. Across the world, we did a celebration so that people could be welcomed into the new structure. We made a welcome kit for employees. Conduent.com went live. Every one of our locations had a celebration on that day, synchronized all around the world. We were the first company to ring the bell on the Stock Exchange for the year, on January 3. And then we built this head office in 50 days just so that people would have a different place to go to.
S+B: Of course, you were creating a new identity at a time when many employees still identified with the old one.
VEMURI: We initially had 512 offices and more than 12.5 million square feet of real estate. So we basically walked into offices that still had the ACS sign, and said, "Tear this down." But our teams were not accustomed to strong direction and presence from headquarters leadership. Brian [Walsh] and I showed up in our Houston call center, and waited 30 minutes outside to get in because nobody knew who we were. And then someone asked if we had come for a call center interview. And we said, "Yes." People in our offices were not used to seeing management show up and get engaged in their local operations.
S+B: Can you lay out your agenda for us — for the first, second, and third year?
VEMURI: Portfolio rationalization was our very first step. We get no benefit from size. We get benefit from performance. Essentially, we are divesting businesses that are not going to be part of our future, allowing us to focus on the ones that will be an emphasis going forward. Our core businesses must have a common thread. They are technology based. We also streamlined our workforce. We're now at about 90,000 people, down from 107,000.
If I look over the next three years, we have to do an extensive transformation. We have to deliver the cost savings because our shareholders are expecting them. But the company also needs to figure out what is the core of the business, what are the technology stacks, what is the consolidation level. More importantly, we have to think about talent. In the first year, you run as hard as you can with the existing talent. But the skills and capabilities that you need at the start of the race are very different from what you need in the middle or at the end of the race. We've hired people in accounting and audit. Now we're pivoting. The third quarter of calendar 2017 was the first quarter where our sales head count on a net basis went up because, at first, every time we were hiring 25, 30 new people, we were jettisoning 50 other people.
S+B: So you've focused your selling on five countries, down from 42. Are you also focusing on certain industries?
VEMURI: We verticalized the company. I don't believe that clients define themselves by capabilities like transaction processing. They define themselves by the industry they're in. Our clients begin their conversations from the perspective of the industry that they are in. We must, as well. And I needed to reorient our client-facing teams in a way that facilitates that kind of dialogue and interaction. And we have to approach our solution portfolio such that generic solutions can become bespoke to an industry and can solve the problem of a particular industry. We'll change from telling people what we can do to asking them about the problem they have and then working creatively to solve it. Maybe we can't always provide the solution, but once somebody gives you that challenge, by Jove, we'll do all of the heavy lifting required. I want to be a thought leader, but in the space where we compete. I don't want to tell you if it's a good idea to acquire a Brazilian sugar company, for example. But if you acquire it, I will integrate that into your existing system.
S+B: What metrics do you personally look at?
VEMURI: I start my morning by looking at our dashboard, which shows me exactly the metrics I want to follow: revenue productivity. What are the large deals? What has slipped beyond this month? What is my head count? I go through the sales pipeline. Then I do a walk-around in the office. The reason I wanted this open but centralized headquarters is that I'm not going to be able to influence 90,000 people as much as I can influence the people around me. I go say hi to my chief people officer. I actually hate to sit in meetings. It's a complete waste of time. But during our startup phase it was important to continually meet as a leadership team because it takes a long time for people to speak what's on their mind. We were building a culture. You sort of have to keep probing to learn and observe what sorts of things come up.
I pick up the phone and I call random sales guys. "Hey, this is Ashok," and they're like, "Who? OK, what?" And I say, "Hey, you're working on this client deal which is supposed to get signed by next week. Is that done?" "No." "Do you need help?" Asking the questions to people at this next level of detail is the only way they can get a comfort level and for them to believe I'm there to help them. I have told my team that I am their chief sales guy. I hate sitting in the office. Take me out to meet clients. Take me to the person who's making the decision.
S+B: You mentioned talent. Talent is scarce, and it's a very competitive marketplace. How do you create a value proposition to attract the talent you need?
VEMURI: This is a transformation journey, so this is not for the weak and the mild. We are honest about the challenges that we have. But we describe the upside. We're talking about redefining and changing that culture, so we ask whether people would like to be part of that. The other selling point is of course our business. We have a good business. We have a good set of clients. We do truly believe there's an attraction as a result of that, and we are talking about actually changing the definition of this industry.
S+B: You like to say that you're building a company for 100 years. Is that vision aligned with that of board members focused on shareholder performance?
VEMURI: I don't see a contradiction between those who want short-term returns, whether it's private equity or an activist investor, and having a long-term vision. The long term is made up of a series of short terms, and you have to continuously show that you're in that place. You don't want to start impressing people on Day One and saying, "I've got this. I'll do this in a year." Because you're going to fall flat on your face. When you hire the board as well, it's important that the board is fully aware of the state that they're walking into.
S+B: How do you communicate to your team about the nature of the transformation and their expectations?
VEMURI: Transformation is not a one-time thing. Today you're transforming literally every day. Any company that says, "I'm done with my transformation" — it's ridiculous. The key is to continuously drive that transformation without it becoming sort of an initiative or program, or creating that sense of panic in the company. You've got to instill in the people that this is a new life. You're perpetually off-balance. You're dead if you're balanced. But you have to do it in such a way that you don't topple off.
Recommended stories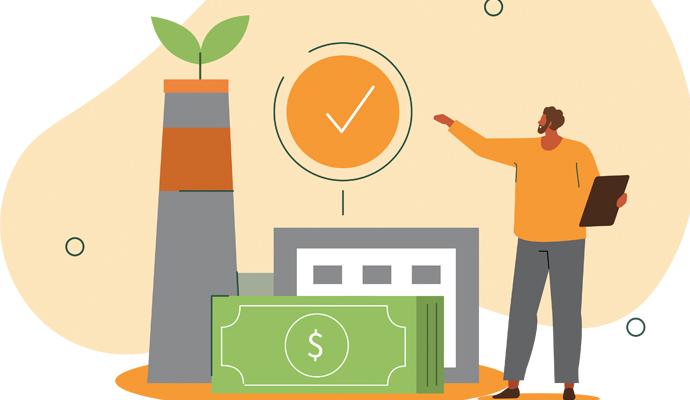 A sweeping philosophical history reveals two groups at odds on the relationship between nature and the economy.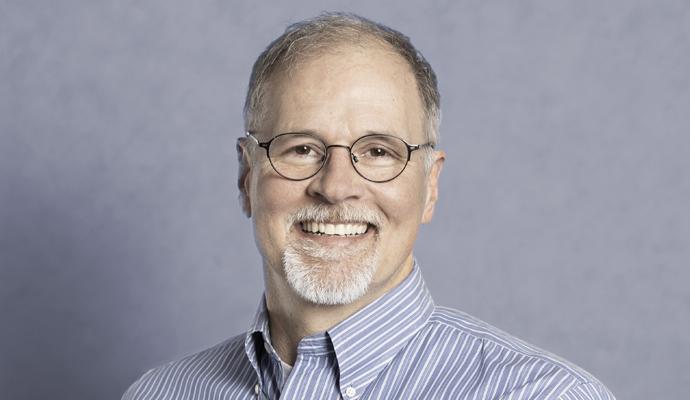 CEO Robert Playter dispels worries about the potential harm robots could inflict and thinks they will empower people instead of displacing them.