The World's Second-Oldest Airline Prepares for a Digital Takeoff
CEO Hernán Rincón explains his goal to transform Avianca into a digital company that flies airplanes.
This interview is part of the Inside the Mind of the CEO series, which explores a wide range of critical decisions faced by chief executives around the world.
In 2016, Avianca airlines' board of directors made an unexpected decision. Instead of hiring an economist as the company's CEO, as it had done in the past, it picked Hernán Rincón, an executive who had made his career in the technology and telecommunications industries. A trained computer scientist and industrial engineer, he rose to fame as president of Microsoft Latin America in 2010. Under his watch, Microsoft sales in the region grew three times as fast as they had in the early 2000s.
Avianca, which is majority-owned by the Brazilian conglomerate Synergy Group, is the second-largest airline in the region after LATAM. In an industry known for its turbulence, Rincón has already had to navigate through a bumpy patch. A lengthy pilot strike shortly after he joined lowered revenues and forced a debt restructuring. On top of that, in August 2018, software glitches led to canceled flights that left thousands of customers stranded. Nevertheless, Rincón is optimistic about the future because he believes his strategy for rapid digitization and broadening alliances is positioning Avianca to succeed.
In his favor is the fact that Latin America's aviation market has a long way to go to catch up to those of Europe, Asia, and North America, and for Rincón that spells opportunities, despite weak economic growth. Rincón's strategy is two-pronged. First, he plans to transform the airline into what he calls a digital company that flies airplanes; second, Avianca will build market share through partnerships. In December 2018, the airline announced an alliance with U.S. giant United Airlines and Central American leader Copa Airlines, and it is also talking to Germany's flagship carrier, Lufthansa.
Rincón sat down with strategy+business in his company's Bogotá headquarters to explain his vision for the second-oldest airline in the world and why he believes the company is well placed to succeed in Latin America and beyond.
S+B: Latin America has suffered from poor economic growth in recent years, and the region's CEOs are not optimistic for 2019, according to PwC's 2019 CEO survey. What is Avianca's outlook for growth?
RINCÓN: The region's economy naturally impacts the aviation industry. But it's important to differentiate between the economy and the industry itself. They run parallel to each other, but they are not the same. We have seen a generalized slowdown in Latin America's economies. But fortunately, the airline industry has not experienced a slowdown. Perhaps that is explained by the fact that travelers in the region are catching up with those in other parts of the world. People in the U.S. travel by air 2.3 times a year. Europeans travel 1.4 times a year. Latin Americans travel 0.4 times a year. Although that is a small figure, it is double the number of travelers compared to 10 years ago. And in another 10 years, [the number] is projected to double again. So, even though economic growth isn't doing that well in the region, there is still potential for industry growth, and for us, Latin America is an attractive market.
S+B: What are the main threats to Avianca and the aviation industry in the region?
RINCÓN: Regulation is one of the threats, not because there is too much of it, or too little, but because it isn't homogeneous across the region. Each country has its own set of regulations and restrictions, and we have to adapt to each one. This represents a huge operational burden. If all the countries in Latin America were to come together and agree to a uniform set of regulations, like the European Union did, it would greatly benefit everyone.
Other threats have to do with external factors, like the price of oil. Fuel represents anywhere from 20 percent to 27 percent of an airline's operational costs, depending on the price of oil on any given day. It's not only a big expense, it also fluctuates and it is hard to predict, so it is difficult to be prepared. Of course, hedging is a possibility. But that is expensive, and we now know that most airlines have lost money with hedging. The other threat that we see is poor airport infrastructure in the region.
S+B: How does poor infrastructure restrict your opportunities for growth?
RINCÓN: Airports throughout the Americas are my number one operational headache. We work well from airports like London's Heathrow and Madrid's Barajas [Madrid–Barajas Adolfo Suárez Airport]. But it's hard to operate in many other airports. And in Latin America, the issue is even worse. Today, all airports in Latin America, without exception, have reached their maximum capacity or have exceeded it. This makes for a poor passenger experience and limits what we can offer as well as limits our opportunity for growth. Governments in the region have come to understand the benefits of the aviation industry in their economies. They have begun to invest. In Bogota, Lima, and Panama City, airports are under expansion. But these investments still fall short of what is needed to satisfy the industry's growth.
In the past, governments have been the sole investors and operators behind airport infrastructure in the region. But governments had higher priorities, like healthcare and education, and that translated to poor investment in airports. Eventually, concessions were made and private companies built and operated airports. But it's tricky to have a single for-profit company running an airport. I believe the solution is somewhere in the middle: public–private partnerships. The state protects the passengers, and the private sector makes the investment. This, I believe, is what is needed to improve airport infrastructure in Latin America.
S+B: There have been challenging times at Avianca since you took over. How would you describe your own leadership style in dealing with these situations?
RINCÓN: It is in moments of crisis that you can differentiate a leader from a manager. Managing abundance or prosperity, anyone can do that. But to lead and manage in moments of crisis — that is when you know if someone can be the leader of a big organization. I've had to deal with many difficult business moments. When those moments happen, transparency and constant communication within the organization are most important.
When I lead in difficult moments, I base my leadership style on those two things.
"Managing abundance or prosperity, anyone can do that. But to lead and manage in moments of crisis — that is when you know if someone can be the leader of a big organization."
By transparency I mean you cannot hide or evade problems. You have to put them on the table and discuss them openly with the organization, with the board of directors, with the media. You have to tell them what the problem is and how you are facing it. The second aspect of my leadership style is a continuous monitoring, and sometimes that means daily monitoring, of the actions we take to sort out a difficult problem.
For example, when we had the unfortunate strike in 2017 with Colombia's pilots, Avianca's executive committee, which includes myself and all of the company's vice presidents, would meet twice a day, every single day, including Saturdays and Sundays. In the mornings we would meet to evaluate our operation. We looked at which specific difficulties we were facing: what the press was saying, what the pilot's union was saying, what the government was saying, what the judges were saying. And we would agree how we should act. In the afternoon we would meet once again to review our plans and to evaluate any new events. For almost 60 days this committee would convene in the mornings and in the afternoons to monitor the situation. We were dedicated to resolving the issue.
S+B: Now that the business has settled down, what are you doing to prepare for growth and make Avianca more efficient?
RINCÓN: My vision to transform Avianca into a digital company that flies airplanes has two parts. The most important one is our relationship with our clients. Avianca and its staff interact with customers at 19 different moments along the customer journey; for example, when they buy tickets through our website, when they check in through the app, when they pick up their luggage. We have mapped all of this and are applying technology to each one of those moments to make the interaction more efficient and agile, and the decision making easier for our clients. On artificial intelligence we have just started, but we are beginning to invest.
The other aspect of our transformation is our internal digitization and use of technology to improve our productivity. For example, we have a digital assistant that lives in Facebook that allows users to interact with Avianca without having to go to our website. From Facebook they can look up airfare, flight schedules, and more. We have also started a new customer relationship management (CRM) project. We are at the first stages of its implementation, and it's meant to show us the whole picture behind our clients: their experiences, their personal information, their mileage. We will then be able to understand their travel patterns and predict their future behavior. If we know that a client's travel pattern will result in, for example, him wanting to travel to Miami with his family next December, we can send him a special promotion.
We are also starting to work with data lakes. There's a lot of information in aviation, and we get a lot of it through our systematized aircraft. But [previously,] when we received that information, most of it was compartmentalized in silos. We are now integrating it into a data lake so anyone can use artificial intelligence tools, business intelligence, to log in and observe behavior as to why airplanes are being delayed 15 minutes longer in turnaround time. All of the information is there in the data lake that we are collecting.
Blockchain in our loyalty programs is also something we have started to use. This technology is perfect when you have a digital currency, and airline miles are exactly that. When we implement blockchain, clients will be able to trade miles, and miles will be accepted as currency in the market of products that we offer.
S+B: You've just announced an alliance with Copa Airlines and United Airlines, and you are seeking one with Lufthansa. What role do alliances play in your strategy for growth?
RINCÓN: We have achieved an important growth rate through mergers. But thinking about the next stage of growth, we concluded that strategic commercial alliances, instead of mergers, would bring us 90 percent of the benefits at 40 percent of the cost. Mergers are wonderful, but they are difficult to execute. It took us five to six years to complete our merger with TACA [now Avianca El Salvador], and there's still room for improvement there. So we thought about alliances as an alternative. Alliances are not about one company buying another, or about a fusion between two companies. What an alliance with United and Copa means is that three companies can sit at the same table; map out opportunities in North, South, and Central America; and decide what routes we can jointly operate. We will be able to align our schedules and make connections more efficient. We are basically creating a virtual airline, made up of three different airlines, without having to legally bind with each other. Alliances are also good for us because our most important opportunities for growth lie in markets that we might not cover that well. The North American market is huge, as is the European one. Through alliances, we are aiming for better coverage of them.
S+B: You have said that one of your main goals is to have your customers fall in love with Avianca. How are you doing that?
RINCÓN: It's easy to make them fall in love with us, but it's also easy to lose them. We focus on good customer service. Avianca's competitive value is being a full-service airline. That doesn't necessarily mean high prices. It means providing customers with lots of options, so they can decide before traveling which services they are willing to pay for. We offer just about everything: VIP lounges in almost every airport, a mileage program, mobile applications, customer-service centers, call centers. We offer the best entertainment in the whole of Latin America. We offer more television channels, more movies, and more games than any other airline. That translates into a small but important competitive advantage. In most families, children help decide on trips, for example, and children want to travel with Avianca because they like to interact with our entertainment during their flight.
We train our people so they can have friendly and cordial conversations with passengers. But when there are difficulties — especially delays, flight cancellations, or lost luggage — it's very easy to lose customers' loyalty. Those are the three things that negatively impact us the most. And that happens for several reasons. During certain times of the year, airports in Colombia often close. Bird migrations from the north cause problems for planes. And although airplanes are very sophisticated machines, they still malfunction and have to be taken care of. Our challenge is how well we react to and manage those difficult circumstances.
S+B: What is your strategy to make Avianca an innovative company, one that has an advantage over its competitors in the region?
RINCÓN: To innovate, we have a different approach compared to other organizations. It is common for organizations to create a department of innovation and give it lots of resources. Instead of doing that, we created an innovation facilitation department that has the technical tools as well as the experience and knowledge of best practices to help the other areas of the company innovate for themselves.
The largest part of our innovation approach comes through the digitization of our processes and the work that we do internally. But digitization has an additional component: culture. It is as important as the tools that I have previously mentioned. We not only want digital tools, we want a digital culture. And in that sense we have a big advantage because 60-something percent of Avianca employees are millennials. They adopt technology relatively easily. They even ask for more technology, which is ideal. They have allowed us to quickly transition to the digital world, with a change of culture, and with a staff that appreciates the value of technology.
S+B: CEOs in the region tell us the market for talent is tight. How is Avianca attracting the skilled workers it needs?
RINCÓN: We do compete in the market for talent. And we have advantages that make us attractive. The first is that we are the fourth-largest private company in Colombia. Second, we are the second-largest airline in Latin America. Third, our compensation plans are very competitive. Fourth, we have revolutionized our work conditions, and they are superior to the majority of other companies'. For example, we have standardized the option of working from home. There are some jobs you cannot do from home. Pilots can't work from home — yet. Luggage handlers can't do it either. But our employees are working from home whenever they can. Women and mothers appreciate that opportunity the most. They save two hours when they don't have to commute, and they can be home when their kids leave for or arrive from school. That opportunity is priceless, and it increases productivity. In Colombia, we are one of the most sought-after companies to work for. Yes, talent is scarce, but we are well positioned to attract the best of it.
S+B: Technology has played a big part in your career and your vision for Avianca. How do you see it playing out in the rest of society?
RINCÓN: When I distance myself from Avianca and think about society, I see only benefits for a society with robots and artificial intelligence, with the technology doing what we humans do not want to do. That has been the story of humanity: to continue automating, systematizing, and now digitizing. From the Industrial Revolution, machines have done what people used to do. And it will continue that way. I am very optimistic about the future and the well-being that this is going to bring to humanity.
Recommended stories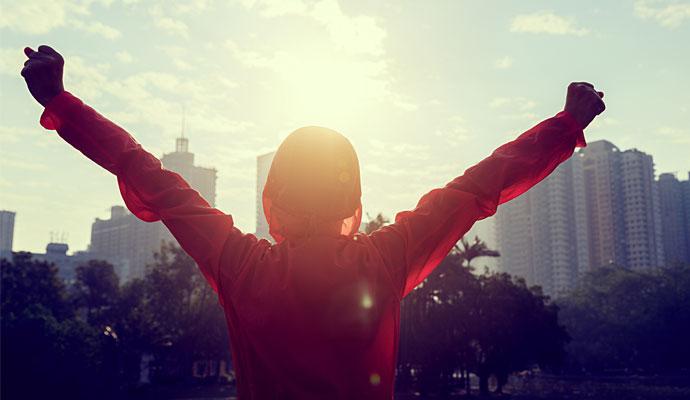 By empowering people to achieve their own goals, leaders can overcome great skepticism—and achieve great results. What worked for cookstoves in Guatemala can work for corporate cloud adoption.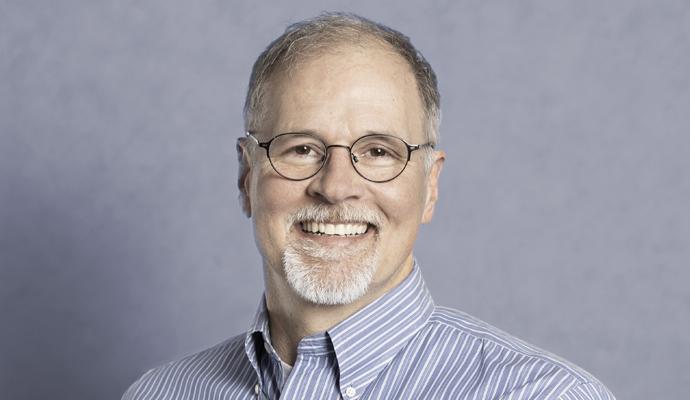 CEO Robert Playter dispels worries about the potential harm robots could inflict and thinks they will empower people instead of displacing them.