Making critical decisions with confidence
Nancy McKinstry, CEO and chairman of Wolters Kluwer, explains how going digital is allowing a 183-year-old provider of specialist information and expert solutions to prosper in a data-driven world.
This interview is part of the Inside the Mind of the CEO series, which explores a wide range of critical decisions faced by chief executives around the world.
In 1836, expertise and trusted knowledge were the stock-in-trade of J.B. Wolters, the founder of a bookstore and publishing house in the Netherlands that eventually bore his name. They still are for Wolters Kluwer, the current incarnation of that same publishing company. It is now a global information and expert solutions provider operating in 40 countries and serving customers in more than 180.
It took the vision and determination of Nancy McKinstry, a native of the United States who was appointed CEO and chairman in 2003, to make the critical decisions necessary to turn a primarily print-based organization into a digital powerhouse. And it took time. Fifteen years after McKinstry was named CEO, she believes that her commitment to a long-term strategy of investment in innovation and talent is finally paying off. Both revenues and profits are growing in an industry that has suffered both losses and consolidation. The company, which reported revenues of €4.4 billion (US$5 billion) in 2017, has in the past two decades concentrated its products in four sectors: health, tax and accounting, governance risk and compliance, and legal and regulatory affairs. It provides expert knowledge and solutions via subscription services under the tagline "when you have to be right."
McKinstry, who considers her Columbia University MBA to be vitally important in her career, worked in management consulting at Booz & Company (which was acquired by PwC, and is now called Strategy&). She left to work for Commerce Clearing House (CCH), a tax and accounting publisher which was later acquired by Wolters Kluwer. She held a variety of positions in Wolters Kluwer's North American operations before moving to the Netherlands to lead the company. She was the first non-Dutch CEO and first female CEO of a company listed on the Euronext Amsterdam stock exchange. It is a position that she uses to champion diversity, and it's no accident that today about half of Wolters Kluwer staff and two-thirds of divisional CEOs are women.
McKinstry sat down with strategy+business at the Wolters Kluwer headquarters in Alphen aan den Rijn, near Amsterdam, to discuss critical decision making, the transformation process, and her commitment to diversity.
S+B: Wolters Kluwer was one of the Netherlands' most accomplished publishers, but you've said past glory won't guarantee success. What was your strategy to future-proof the company?
MCKINSTRY: In the fall of 2003 when I took over as CEO, our business was only 31 percent digital, mostly in software products. There was no question that we needed to transform; we needed to run to catch up. I would characterize it as a transformation in three phases. Phase one was to look at our portfolio and see where it could be simplified. We were a business across many markets in many countries, and I believed we needed to narrow our focus. We did this through divestment and investment in core markets. Once we had identified the portfolio we wanted, we targeted our acquisitions to digital businesses and talent. In all, we have sold €1 billion ($1.14 billion) worth of businesses and we have acquired €1.3 billion ($1.48 billion). The result is that in 2018, around 90 percent of our total revenues came from digital products and services.
The second phase of our transformation is ongoing, and it centers on our investment program and commitment to new products. Since 2003 we have always invested 8 to 10 percent of our total revenues in innovation annually, even during the financial crisis and even though that was a difficult decision. The life cycle to take a product from an idea to being fully functional is long: It takes two to three years to build it and then five to eight years to get it to scale and embedded with your customers. If you stop investing over that time you may not feel the impact immediately, but you will gradually obstruct the pipeline of products. To keep up with investments in innovation, you need to be very disciplined.
And the third phase is putting the right team in place. In the old days our relationships for publishing printed materials were one-to-one: You had the writer and the editor. But for digital products, you need a team. You need the deep domain expert, the commercial manager, and the technology experts. So we have been building these kinds of teams across our organization.
Transformations do not happen overnight. The whole effort has taken more than 15 years, but now we are what we can accurately say is an expert solutions company. We combine deep domain knowledge with technology to deliver tools for professionals that provide quantifiable benefits. It's a very exciting time, because once you have these products and you have the pipeline, you can achieve greater growth.
S+B: What do you see as the greatest threats facing a business like yours today?
MCKINSTRY: We're a subscription business — so in general, our business is fairly resilient and stable. But of course that doesn't mean we're immune from outside forces. In my view, the biggest sets of threats come from general global volatility. For example, 60 percent of our revenues and more of our profits come out of the United States. That's been a good growth market for several years now. But what will be the effect of tariffs, or some of the other kinds of trade discussions, on growth in North America? I don't think we're alone in our concern. If there's a change in the underlying estimates around GDP or the events that could affect economic health, certainly, it becomes an issue that we watch carefully.
S+B: You mean events such as Brexit?
MCKINSTRY: Yes, Brexit is an issue, even though we don't have a big business in the United Kingdom. But things like this erode confidence and get people nervous about their own businesses, and that has an impact. We serve professionals: accountants and lawyers and financial institutions. To the extent that they start feeling uneasy about their own growth prospects, that trickles down to businesses like ours.
The second major threat would be data protection and security. That is a growing concern of all customers. So we need to make sure that we are able to continue to provide them with the level of assurance that they need around data privacy.
Obviously cybersecurity is a big issue for all companies and is something that we continue to invest in to make sure that we are well protected and our customers are well protected.
S+B: Is that a long-term investment?
MCKINSTRY: Yes, more now, but I expect every year we'll do more. The technology tools that people are using get more and more sophisticated on the protection side, but also on the other side of the equation. These are very external threats to Wolters Kluwer, things that we don't control. So we make the proper investments that we need to protect ourselves in the area of data and security. But for global volatility, there's very little that we can do other than watch the trends and prepare scenarios.
S+B: Would one of those scenarios be the incursion into your markets by nontraditional competitors such as Google, Apple, and Amazon?
MCKINSTRY: We don't see that as a threat, because we are in the business of providing tools for the providers: In health, for example, that includes doctors, nurses, and allied health professionals. Our tools help them deliver better care to patients. What everybody's chasing in healthcare is better outcomes for patients at a lower cost. And we have very specific tools used at the point of care with the patient that are proven to help with outcomes. So the new entrants to the market — like the new consortium between JPMorgan, Berkshire Hathaway, and Amazon to the extent to which they come up with different care models — would become our customers. That's why this isn't a threat from our perspective.
S+B: The tech giants have succeeded in disrupting various different markets. Why not yours?
MCKINSTRY: I suspect that they will go after other markets first in ways closer to the ways that they've disrupted other industries. But we are also innovating with technology. It's very important to us. We are already embedding AI, robotic process automation, and natural language processing in our products. When you build products with those kinds of advanced technologies, to spot opportunities for improvement you have to really understand what your professional customer does, in terms of their workflow. That's our strength.
"Transformations do not happen overnight. The whole effort has taken more than 15 years, but now we are what we can accurately say is an expert solutions company."
I'll give you an example from tax and accounting. One of the things that's really problematic today is when an accountant goes to fill out a tax return for a high-net-worth individual. The accountant has to take what is called K-1 data from financial institutions, and it's very complex. We know this is a pain point for the accountant. Using robotic process automation, we have just introduced a capability that will allow accountants to automate that whole process. We save them time and improve accuracy in some cases. People who have great technology but don't understand what accountants do might not be able to solve the problem.
Going back to health, one of the top questions I always get is about the use of AI systems in hospitals: Is this going to be the disruptor in healthcare? Today there are almost no installations that have a significant impact on patient care. They have lots of experiments going on, but what do you hear from customers? At best, it can aid physicians in specialty areas like radiology.
These tools are not yet ready to replace the judgment of the human professional. I do think there's AI applicability around images, but it won't replace the radiologist. Similarly, if you went to an oncologist who said to you, "I'm 80 percent sure that this is the right answer. That's what the AI says," you would seek another doctor. That's not the standard you would want as a patient with cancer.
At the same time, we don't take our position for granted. As long as we continue to invest in these technologies and bring them into our products, we believe that we can continue to be competitive in the market.
S+B: How do you attract the people you need in this area?
MCKINSTRY: We have been increasing our ranks of data scientists quite dramatically; in fact, we've more than doubled the teams. So how do we recruit? One positive for us is we're not trying to recruit thousands of people. We're not at the scale of a Google or an IBM. We just hired some very impressive data analysts to form a center of excellence in Princeton, N.J., and I asked my recruitment team, "What was the pitch that convinced them to join us?" The single most important reason they joined us — some from much bigger companies — is that we bring them close to the customer on Day One. They're not one of many, just working on algorithms. They're with customers, understanding their problems, and then designing solutions. They get a lot of satisfaction from that.
Second point is that when you can say to somebody, look, you're going to work on helping us solve the problem of how do you get better patient outcomes at a lower cost, it's also very satisfying, particularly for the next generation. They care about these missions around improving society, and it's not just in health. You could say the same thing about our tax publications. If you ask any small business owner who their most trusted advisor is, they will say their accountant. Not their lawyer. In many ways the accountant becomes their CFO. We tell our accountants, we're really helping entrepreneurs and small businesses. The mission we have at Wolters Kluwer is to have an impact on society. That's helped us recruit people.
S+B: Have you found that accessibility to data and data analysis has improved business forecasting?
MCKINSTRY: The forecasting is better today, but it's not because we have more data. We have been collecting data for years. It's that now we have more advanced tools to understand the patterns in the data. For example, we have a greater insight into renewal rates. We can segment the customer base and look for the factors that might affect a renewal, and we can take action if the data shows that a particular customer might not be considering renewing a subscription.
S+B: So much information and expert data is now available online. What effect is this likely to have in the future?
MCKINSTRY: What we sell is expertise, whether it is in securities law, tax accounting, or patient safety. In an age where you can search anything for yourself on Google, the branded curation of information becomes even more valuable. Let me give you an example from healthcare. A doctor has limited time with a patient, and patients these days come into the office with reams of printouts from the Internet about their conditions, some of which is inaccurate or irrelevant. We have a diagnostic product called UpToDate that more than 1.3 million doctors use around the world. It was originally designed for professionals, but doctors asked us to develop information tailored for patients that the doctor could share with them. So we now incorporate this offering in the product. It saves the doctor time and helps patients better understand their condition.
S+B: You've led a digital transformation and a strategic realignment over the past 15 years. How would you characterize your leadership style?
MCKINSTRY: The hallmark of a good leader is to have a strong strategy. You have to know where you are going and then communicate it well. You have to be able to engage with both your customers and your employees. You have to be able to tell your story. I travel more today than I ever did. People want to meet and look you in the eye and they want you to listen to them.
You also have to be flexible about how you let your global teams work. People in different countries will do things differently, but if you communicate clearly what success looks like, and the destination, you then need to give them latitude to get there in their own way. That's why I would advise any of the next generation of leaders to seek experience outside their country of origin because it gives them global experience. There are differences between the U.S., where people dive into a problem straight away, and Europe, where they take longer to assess a problem before trying to solve it. I've learned that providing flexibility leads to better outcomes.
S+B: You are also well known for championing diversity. What has to happen to improve equality of opportunity in organizations?
MCKINSTRY: I believe very much in diversity, not just of gender but of nationalities. In 2003 when we were trying to rapidly transform the business, I simply focused on hiring the best talent. It was a talent grab. But over time I began defining a structured program to bring more diversity into the company. I do this because I strongly believe that diverse teams are more successful and productive; they bring better engagement.
If you have a goal to have 30 percent of your top executives be women, then you have to start with the pipeline and focus on the career paths. You have to concentrate on making the pipeline diverse. We like to grow our own leaders because we have such specialized needs; we promote from within as much as possible. So we needed to make our pipeline diverse. Now about 50 percent of the workforce is female and 65 percent of our divisional CEOs are female. This didn't happen overnight. It took 15 years. And now I can see that this has a flywheel effect. It attracts more people who want to work in a diverse environment. Women can see that they can make it to the top if they join our company. And that helps the movement toward diversity accelerate.
The advice I always give to others who want to build a pipeline, or to women who ask me how to succeed, is make sure you get P&L experience. Run a business with a bottom line or a team where you can demonstrate results. Most CEOs around the world have run P&Ls. Why do people get promoted? Because they can show results that have an impact on the business.
Recommended stories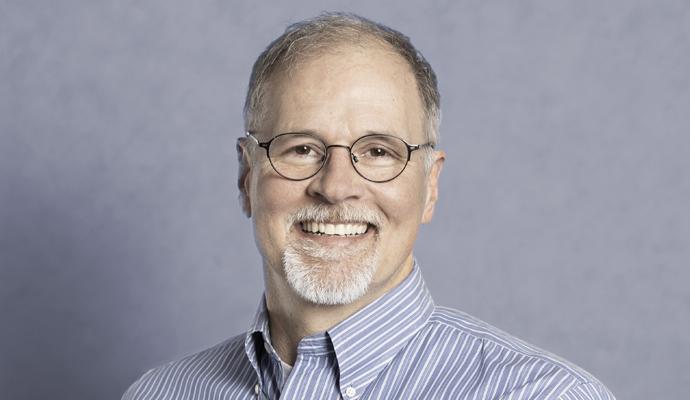 CEO Robert Playter dispels worries about the potential harm robots could inflict and thinks they will empower people instead of displacing them.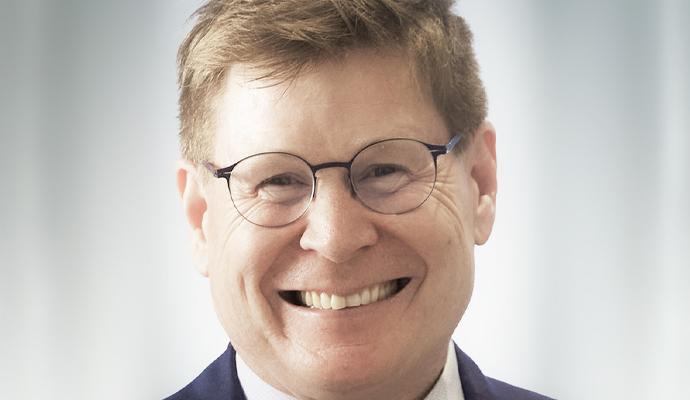 CEO Kevin Strain is nurturing a company culture that balances short-term agility with long-term outcomes.