The inside-out approach to customer-centricity
You can't transform your customer experience unless you align the organizational culture—especially the day-to-day behaviors of employees—to reach a clear outcome.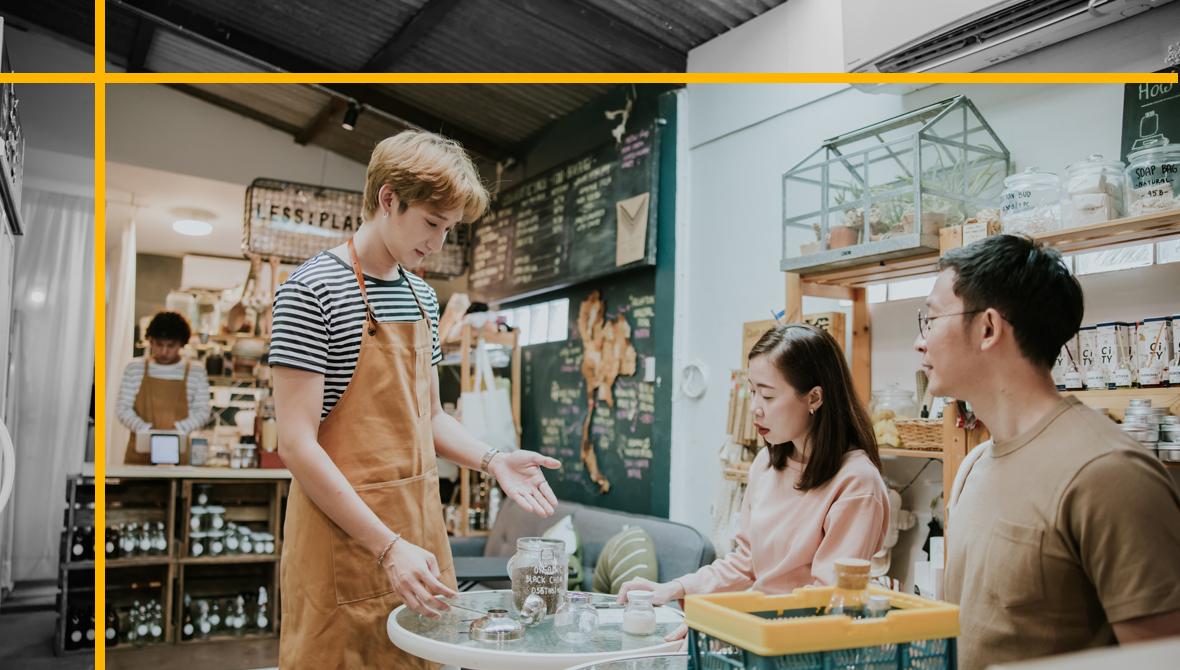 Imagine this: a retail chain invests in a major transformation to improve its customer experience, with colorful posters on display, snazzy new uniforms for employees, and an ad campaign promising service that is "friendly and fun." However, when a customer walks into a store, they're greeted by employees who follow a script—asking the same ostensibly lighthearted questions regardless of what the customer is looking for—and are generally not helpful. Within a few months, customer satisfaction ratings haven't improved; in fact, they've declined in some key markets. What has gone wrong? There's a mismatch between the company's existing culture and its hoped-for customer experience. The company has a command-and-control, rules-based culture that doesn't enable the employee behaviors needed to create this desired customer experience. No fun.
Companies in every industry are investing to improve the experience they deliver to customers, and for good reason. PwC research has found that a great customer experience can justify a price premium of 16%. Being customer-centric sounds easy but is tough to execute well. Success requires knowing your customers and what they really want, and then activating your culture so that it supports employees' daily behaviors—the hundreds of small decisions that make up their workday—to consistently deliver the customer experience you want.
Five customer-centricity models
There's more than one way to be customer-centric. Through our work with clients, we've identified five distinct customer-centricity models: innovation, consistency, empowerment, intimacy, and purpose. Think of them as ways that companies differentiate themselves in the experience that they give their customers. Each has a specific reaction it should elicit—a way it should "feel" to customers. Equally important, each has a set of employee behaviors required to deliver that experience. And, notably, companies can use more than one model at the same time.
We recently surveyed approximately 2,300 employees at companies across a variety of industries to understand the dominant culture traits for each of the five.
• Companies using the innovation model want customers to feel as if they're ahead of the curve. Apple is the most obvious example—its business model is based on buzzy new product launches—and it promises its customers products and services that are new, bold, and different. To create that experience, Apple's employee culture rewards new ideas and design. At innovation-focused companies, the dominant cultural trait is a higher tolerance for risk along with the celebration of "fast failures." At Supercell, the gaming company behind the popular online game Clash of Clans, managers break open a bottle of champagne when employees decide to kill a new game in mid-development.
• Companies with a consistency-oriented model focus on giving customers a reliable, predictable experience. These customers aren't looking for innovative new product offerings; they want the products, services, and experiences they've always gotten from their interactions with the company. And customers shouldn't feel excited or inspired by these experiences—they should feel relaxed and reassured. The culture traits at these companies involve avoiding risk and adhering to established processes and formal chains of command. No one ever just wings it.
• The empowerment model emphasizes making customers feel cared for. Therefore, the culture reinforces two key things: giving frontline employees a wide breadth of knowledge about the company's offerings and ensuring that employees have the autonomy to solve customer problems in the way they see fit, without escalating the issue or getting managers involved. For example, Ritz-Carlton allows an employee to spend up to US$2,000 to solve a guest's issue without asking for manager approval.
• The intimacy model makes customers feel special; companies using it are organized around tailoring products and services to customers' unique needs. Some companies using this model group employees into small, close-knit teams with a high level of affinity and loyalty. In industries including financial services, hospitality, and retail, many companies with an intimacy-oriented culture establish small dedicated employee teams so that customers always interact with the same team, to create a deeper relationship over time.
• The purpose model of customer-centricity focuses on sharing communal values so that customers feel influenced and motivated beyond a mere transaction. The company culture that supports this model is characterized by deep pride in the legacy of the organization, and it emphasizes emotion over traditional measures of performance. For example, Patagonia emphasizes passion for the environment, even at the expense of profits. It once launched a "Don't Buy This Jacket" campaign right before Christmas to encourage shoppers to consider the environmental effects of their purchases.
Companies can apply more than one model, much as a painter can mix multiple colors of paint on a palette. However, decisions about those combinations need to be thoughtful, particularly when the employee behaviors that underpin each model are in tension with one another. For example, innovation requires comfort with risk and willingness to break the rules in order to create excitement for customers. According to PwC's 26th Annual Global CEO Survey, only 46% of CEOs believe leaders in their company tolerate small-scale failures. Consistency requires risk aversion and adherence to rules to provide a standard experience that enables customers to relax. Only some combinations of the five work, and companies need to avoid mixing too many models.
There's clear value in improving the customer experience, but companies can't do that solely by looking outward.
How one company put these ideas into practice
To see how customer-centric model decision-making works in practice, consider a global B2B materials science company that had long prided itself on its culture of empowerment. Local teams had the autonomy to launch products and work directly with business customers on tailored designs. Over time, however, the degree of customization became excessive, leading to unmanageable complexity. Unclear lines of authority meant that decisions made by one team could be reopened and overruled by another team. Customers expressed frustration with the unpredictability of working with different teams.
The company recognized the problems and engaged in frank conversations with thousands of frontline employees to understand what customers were actually looking for. Through those discussions, management realized that the company needed to adopt more of a consistency model, with a greater adherence to processes and rules. The company made explicit calls about which decisions should be centralized and which could be relegated to frontline teams. That significantly reduced confusion and complexity. Once the workforce had a clearer set of marching orders, employee engagement grew, and the company saw a sustained increase in product innovation and profitable growth.
There's clear value in improving the customer experience, but companies can't do that solely by looking outward. Instead, they need to look inward and make some intentional choices about what kind of experience their culture can support among the five models we've identified. Equally important, they need to align their company culture toward that objective, starting with employee behaviors. When all those elements are in harmony, that's when companies become truly customer-centric.
Author profiles:
Alice Zhou is a practitioner and thought leader at the Katzenbach Center at Strategy&, PwC's global strategy consulting business. Based in Philadelphia, she is a director with PwC US.
Isabel Aguirre is a practitioner with Strategy& and a thought leader with the Katzenbach Center. A senior associate with PwC US, she is based in New York.
Matt Egol is a former principal with PwC US.
Also contributing to this article was Theresa LaMontagne, a managing director with PwC US.
Recommended stories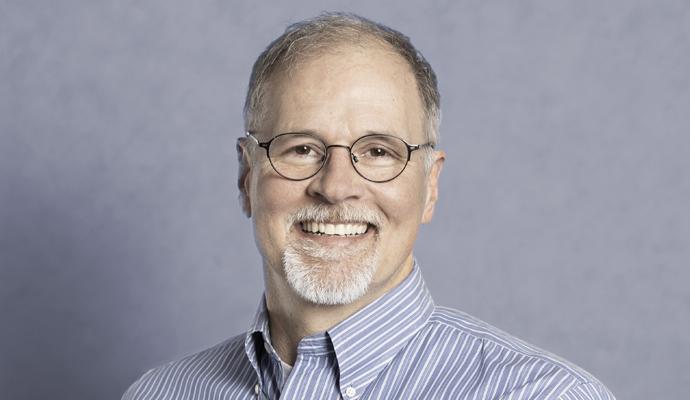 CEO Robert Playter dispels worries about the potential harm robots could inflict and thinks they will empower people instead of displacing them.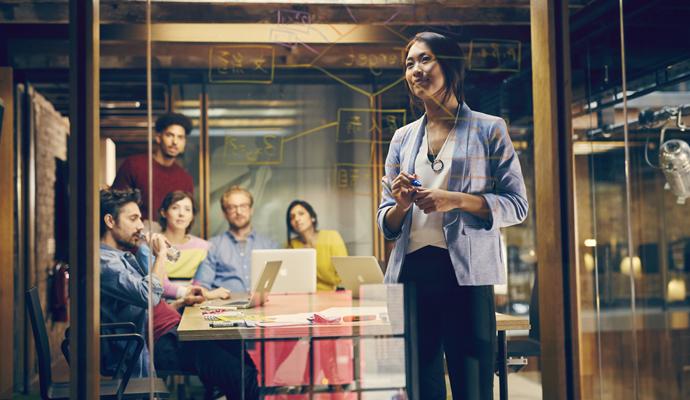 Five foundational building blocks can help innovators maximize value creation inside their organization.