The Son Also Rises
(originally published by Booz & Company)
Dear Monte:
Congratulations on yet another outstanding quarter at the helm of Amalgamated Smelting.
Orders are up, the stock has rebounded, and, using my new Biffdex™ of SMMs (Same Media Mentions), you're ahead fully 17% on the media year, and in the 95th percentile of similar-sized-company CEO citings in the general press.
Excellent! You had two "Man of the Year" nominations, the cover of Eastern European Heavy Industry Digest, Forbes, and Business 2.0, plus a friendly appearance before the Joint Congressional Committee on Strategic Planning (with follow-up interviews on C-Span, Moneyline, and Hardball)...
... And not one mention anywhere about the zoning disputes over the new manse in Beaver Creek. (Personally, I would've advised against testifying, "We've got a patriotic duty to keep building." But it did work. Can't wait to try out those "Monte Stellar Shoot for the Stars" logo-emblazoned golf balls you sent for Xmas on the new putting green.)
Still, although I'm pleased with our efforts in promoting the Monte Stellar Brand of Management over the past 12 months, I also see some potential storm clouds ahead.
As you remind me almost every time we talk, sitting at the helm of a family-controlled business is a particularly snarky affair. Fail, and the punishment is swift. But if you do too well — as in "he's irreplaceable" — well, no good deed goes unpunished. And in your case, I'm getting reports that the founder's children — the 56-year-old twins, Carl and Otto — may be getting ready to vote not their stock, but their egos. With this in mind, I propose the following short-term actions:
1) Spread the perks. Give them the jet. (Actually, it's not a bad idea for someone like you to be seen flying commercially these days. It enhances your "Man of the People" image. Especially when we make sure the right people hear about it.)
2) Increase their visibility. Let's nominate the family for the "100 Most Powerful People in Smelting" list this year. My feeling: One lifestyle picture of Carl and Otto — in their falconry gear — is easily worth a hundred lunches with corporate search guys.
3) Dilute their holdings. Continue to shop the company. As discussed, I've put out feelers to my guy at AOL Time Warner, using Vivendi as the prototype. (You've gotta love Jean-Marie Messier: He originally said Vivendi needed the media acquisitions for growth that wasn't possible from utilities; now, "the utilities provide stability when the media sector is off." Brilliant. He must have been a PR guy in a previous life.) Admittedly, AmSmelt/AOL Time Warner is a long shot. But then, we've all seen stranger things on the AOL home page than channels for Love/Relationships/Smelting.
In the meantime, let's keep 'em nervous. I'll continue to issue the usual denials for all high-profile jobs that come along.
And I'll see you (along with Carl and Otto) at the AmSmelt skybox at the Super Bowl. I'll be the one chatting you up to their mother.
I'll be in touch —
The Biffster.
P.S. 1) Spoke to your son. In light of recent events, Warner Brothers wants to shift the tone of his movie from a black satire about an egomaniacal CEO and his trophy wife to a romantic comedy, where the CEO is wise and heroic. Your son is devastated. I think I sounded sympathetic. 2) My detectives finally tracked down your daughter. All is well at the ashram in Oregon. She did, however, want me to convey that: A) America's current reputation in certain parts of the world is directly attributable to "colonialist corporate robber barons," such as yourself. And, B) You could go a long way to neutralizing this bad karma by donating a fully loaded Chrysler minivan to the ashram. Yr thoughts, please.
Recommended stories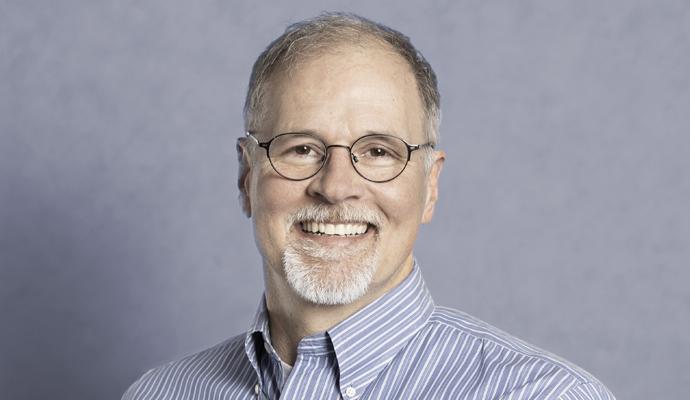 CEO Robert Playter dispels worries about the potential harm robots could inflict and thinks they will empower people instead of displacing them.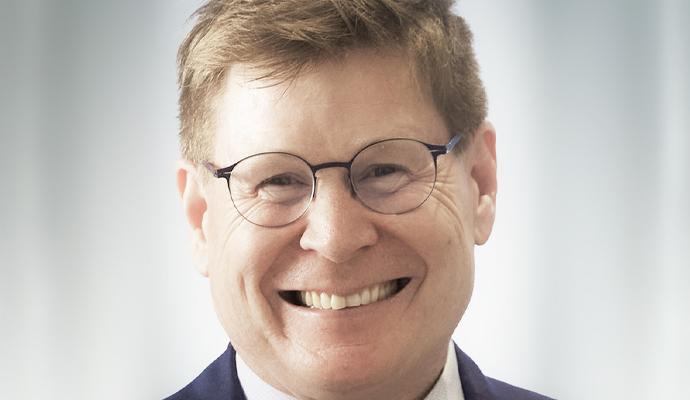 CEO Kevin Strain is nurturing a company culture that balances short-term agility with long-term outcomes.