Apple Makes a Smart Bet on Beats
Apple is buying the electronic company's expertise in human-centered design, not its market share.
Apple's acquisition of Beats Electronics—the headphone company cofounded by music mogul and legendary rapper Dr. Dre—turned heads in Silicon Valley, the entertainment industry, and on Wall Street. While many of Apple's deals generate headlines, this one is about more than celebrity-driven hype. Apple is buying a company that has a similar ethos: It puts consumers and the quality of their experience at the center of every business decision. Unlike traditional strategies, this user-centric approach, which relies on efficiently capturing consumer feedback, is, fast, agile and iterative. Rather than adopting a defensive crouch in the face of disruption, companies using this strategy become the disrupters, releasing transformative products that are constantly improved upon, thanks to the company's continuous engagement with customers.
At Apple, the user-centric approach—often referred to as human-centered design (HCD) by digital and design professionals—has contributed to multiple blockbusters, including the iPhone, iTunes, the MacBook Pro, and the iPad. The same approach has helped Beats creatively design its own line of electronics; a carefully curated streaming music service that's rapidly gaining new subscribers; and a high-flying brand that has become a status symbol for millennials, major athletes, and music artists around the world.
But hype and enthusiasm aside, there were some commentators who saw a negative connotation to the US$3.2 billion acquisition (the largest in Apple's history). Is this a sign that the Cupertino, Calif.–based company may be running out of creative steam, they asked. After all, Beats' eye-catching headphones and its Beats Music streaming platform are exactly the type of products Apple once would have designed in-house.
The story behind the deal is much more nuanced, however. It's not just about those tangible assets, but rather a really big bet on capabilities—especially in product development, marketing, and branding. The fact that Beats has achieved a 59 percent share of the high-end headphone market in the United States and launched a high growth, buzz-worthy streaming service demonstrates the power of HCD principles at work. Apple is well positioned to accelerate this momentum, given its own commitment to HCD.
Beats Music has 111,000 paid subscribers, a modest figure that masks the service's massive potential. According to recent data, the company currently converts seven out of 10 free-trial users into paying customers. That's a testament to the human touch at the core of the Beats Music user experience and the service's approach to music curation and discovery. Instead of giving users an algorithm that tries to approximate their musical tastes by matching song suggestions to preference patterns (as iTunes and Spotify do), Beats' platform is customizable, responsive and—most importantly—designed and engineered to reinforce the emotional connection users have with artists and their music. Those are all HCD hallmarks.
Beats' platform is designed to reinforce the emotional connection users have with their music.
Beats figures out its listeners' actual state of mind using "The Sentence," a word game that lets listeners craft playlists partly influenced by their current mood. Backing this user-friendly front end is a dedicated staff of former music journalists and radio programmers who hunt for fresh and unique sounds across all genres, from country to rock and indie music. This team's easily accessible biographies underscore the human touch that has come to define Beats Music. The idea is to make users feel as though music suggestions are coming from a friend who knows them well.
And that's part of what Apple is buying—not market share, but rather HCD capital that will have a positive impact on its future products, including the Apple Radio music-streaming service, and its strategic position in the entertainment ecosystem. By acquiring a company founded by successful musicians and producers, Apple also obtains the unparalleled knowledge and insights of those Beats executives, most notably Dr. Dre and music producer Jimmy Iovine.
Indeed, rather than showing that Apple is running out of ideas, the deal for Beats shows that Apple is driven by strong HCD principles and is able to see value where others don't. The acquisition will help Apple further improve its own capabilities to leverage HCD, by filling its pipeline with hit products. By continuing to apply HCD principles, Apple is well positioned to sustain the company's focus on innovation around the user experience on a larger scale.

Recommended stories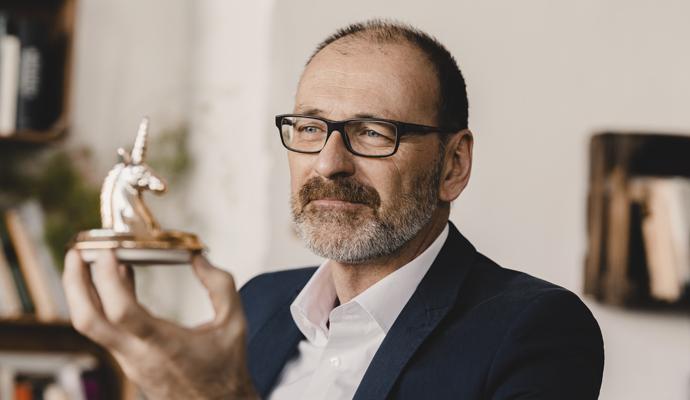 A new book makes the case for adopting the enduring principles of this '80s-era process-management system in digital-first businesses.