Beyond the Brainstorm
Here are 15 ways to generate better ideas every day.
The notion that the best ideas come from organized brainstorms is an outdated fallacy. Ask leaders how they come up with their groundbreaking ideas and you'll hear everything from "in the shower" or "at the gym" to "looking totally outside of our industry" and "getting out of the office and meeting someone new." The common thread is that inspiration strikes people in different ways at different, and often unexpected, times.
As the CEO of an innovation-training firm, futurethink, I've worked with thousands of business leaders, and I can unequivocally say that it's possible to unleash creativity with purpose—and without constraints—in an office context.
"It's possible to unleash creativity with purpose—and without constraints—in an office context."
Companies like BMW, Kraft, P&G, Airbnb, and Novartis frequently go beyond standard brainstorming sessions and use a range of techniques to develop new ideas. These innovative companies take a methodical yet varied set of approaches to ideation, which can be categorized in the following five ways:

• Forward thinking
• Incremental thinking
• Customer-centric thinking
• Disruptive thinking
• Collaborative thinking
Consider these five approaches and the corresponding 15 tactics below to get better ideas in your innovation pipeline.
Forward thinking enables you to forecast the future, anticipate opportunities, and leverage tomorrow's trends.
1. Follow fringe blogs. Tap into the opinions of underground communities before their viewpoints enter the mainstream. Use blogsearch.google.com to identify blogs relevant to your industry and organization, and utilize their RSS function so you receive blog updates right to your inbox.
2. Hire a tech scout. BMW has recruited idea scouts from Silicon Valley, Japan, and Europe to report on new research and trends from their respective markets. Scouts use an intranet database to distribute findings to all BMW managers, which drives innovative thinking. If your organization has the budget, hiring a scout to identify emerging trends will help propel your brand into the future and stay ahead of the competition.
3. Define a "Top 10 Trends" list. Examine the fundamental driving forces that will likely affect your organization in the following STEEP categories: social, technological, economic, environmental, and political. Distribute this annual list to key individuals in your organization, and generate forward-thinking strategies based on it.
Incremental thinking keeps complacency at bay with ongoing improvements to even your most successful solutions.
4. Map out your purchase experience. Go undercover as a consumer of your own product or service and experience the customer's purchase process firsthand. What were the shortcomings? Which steps could be streamlined or removed? What can you improve to exceed customer expectations?
5. Audit your competition and identify improvements. Interact with your competitors via in-store and online channels. Get on their mailing lists and call their customer service line. Buy their products—and experience their return process. Where are their strengths and weaknesses? What can your organization do better?
6. Crowdsource. Open innovation platforms provide an effective means for collaborating with customers and potential partners on products and services. Kraft's Collaboration Kitchen uses the NineSigma platform to enable external submissions of ideas for improving the Kraft experience and its products. If NineSigma isn't feasible for your business right now, tap into your customer's opinions through an idea-submission or feedback-gathering campaign on social media.
Customer-centric thinking involves paying close attention to what your customers say (and don't say) in order to generate ideas that will delight them—and keep you ahead of the competition.
7. Assemble a network of early adopters. Identify a loyal group of customers to jointly collaborate on the design and function of your products/services. Because early adopters tend to share insights that are rarely gleaned from traditional focus groups, this tactic can reduce development costs and shrink feedback loops.
8. Spend a day (or seven days) with your customers. P&G is heavily entrenched in the growing area of ethnographic research. Ethnographic studies observe customers and users in their natural environments with the goal of uncovering new product ideas or enhancements. The popular Swiffer line, for instance, is the direct result of P&G researchers studying cleaning staff in Southern California. In this region, professional cleaners would attach paper towels to sponge mops in order to dust floors and other surfaces. In your own business, identify a few select customers and arrange for your managers to shadow them for a week. Note consumer habits, frustrations, and creative repurposing of your and the competition's products. Use this research as the basis for highly focused idea-generation sessions.
9. Interview frontline employees. The people who know your customers best are those who spend the most time with them. Arrange for managers to meet with sales people, customer service representatives and retailers. Ask them to find out what they believe customers desperately want—and gather internal teams to ideate how to make it happen.
Disruptive thinking is about identifying your industry's sacred paradigms and conventions—and shattering them.
10. Study the smallest firms in your industry. Rule-breakers tend to be the more nimble upstarts. Analyze your smallest and hungriest competitors to generate ideas for how your organization can regain the relentless energy and work ethic of a new company.

11. Host an "impossible to possible" session. Airbnb is a home-sharing marketplace that has disrupted the traditional hotel industry. By enabling individuals to rent unoccupied living space to guests, the company has altered the perception that hotel rooms are travelers' sole option for accommodations. In your own company, ask teams to complete these sentences:

• Our customers would never say X about our industry.
• We would never sell our product/service in X way.
• You'll never see us change X.
• Customers would never pay for X.
• Our customers would never do X.
As a group, generate ideas to address each convention. What can you do to reverse each belief? How can you transform each impossibility into a possibility?
12. Hold an "against the grain" event. Outsiders are more adept at identifying rules to break than insiders are. Hold a one-day, no-holds barred session for nontraditional invitees, such as people who've never bought your offerings; your newest hires; and experts in other industries. Ask for ideas that go completely against the grain—you never know which insights will lead to groundbreakers.
Collaborative thinking achieves innovation through external partnerships and open collaborations.
13. Identify new partnership ideas by looking at your existing value chain. Suppliers, vendors, distributors, packaging, and customers are all valuable sources of ideas and collaborative partnerships. Review your value chain and decide which firms represent high-potential partnership opportunities.
14. Transform your industry by partnering with the competition. As part of the Diabetes Genetic Initiative, for example, pharmaceutical giant Novartis decided to offer its clinical data to researchers around the globe—free of charge. The company's unprecedented move was premised on the idea that more minds working on the same problem could produce faster and better solutions. After decades of fruitless work, this program began to produce breakthrough results in just three years. In your own business, identify opportunities that could truly transform your industry. Reach out to competitors to see how you can both benefit through collaboration.

15. Create a "lazy IP" list and invite collaborators to bring it to life. Do you own intellectual property that has never been commercialized? Take it to the outside. With the blessing of your legal/compliance teams, invite external parties—perhaps by announcing the campaign online to cast a wide net—to review the IP list and find ways to mutually benefit from it.
Innovation is certainly about great ideas. It's also about the capability to continuously generate great ideas—and compelling people to look around, think, and connect. Once you've baked this capability into your organization's DNA, you'll find that responding to customer needs, outpacing competitors, and introducing groundbreaking innovation becomes an organic part of how you do business.
For more idea-generation tips, email us at innovate@futurethink.com and ask for our list of "27 Tactics for Brilliant Ideas."
Recommended stories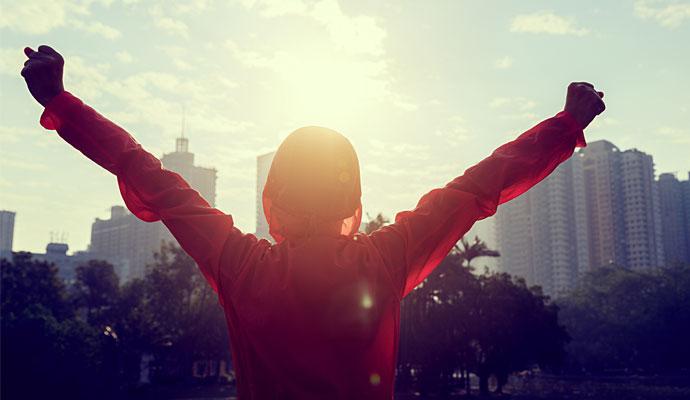 By empowering people to achieve their own goals, leaders can overcome great skepticism—and achieve great results. What worked for cookstoves in Guatemala can work for corporate cloud adoption.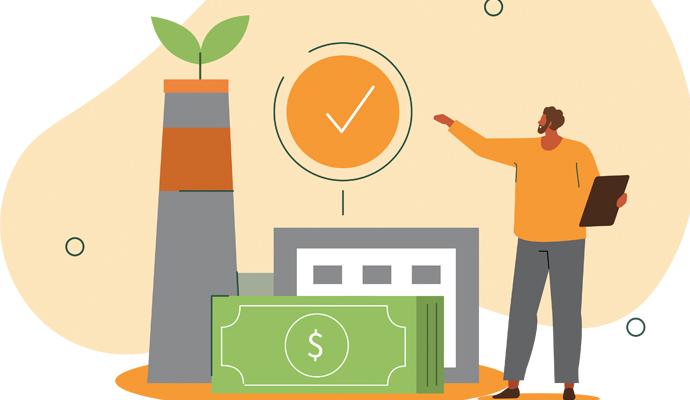 A sweeping philosophical history reveals two groups at odds on the relationship between nature and the economy.