Can Business Find Value in Joy?
An IT services firm has developed a business model that it believes delivers joy to both employees and customers.
(originally published by Booz & Company)
Truth be told, I'm a bit of a cynic when it comes to books about leadership—most of them lack the substance to justify their 200-plus pages. But there's a new leadership book on the market entitled Joy, Inc.: How We Built a Workplace People Love (Portfolio, 2013), which has changed my mind a little. I found Joy, Inc. (and a subsequent interview with the author, Richard Sheridan) thought provoking, and, surprisingly, it left me wanting more.
Richard Sheridan is cofounder and CEO of Menlo Innovations, a technology-services company. In 1999, Richard was "deeply unsatisfied" with his work and living a life of "quiet desperation" full of troubled projects, disappointed colleagues, difficult meetings, and nights and weekends away from his loved ones. He considered escaping to the boundary waters of Minnesota to open a canoe camp, but his love of software engineering won out. So for the next two years, he searched for better ways to organize work and lead teams, and experimented with business concepts until he knew he had something special.
In early 2001, Rich, along with two of his business soul mates, founded Menlo Innovations with the goal of creating a company "with joyful people achieving joyful outcomes." They have achieved this and more, earning numerous awards for growth and workplace flexibility and unsolicited attention from organizations wanting the inside scoop on what they do and how they do it. Over the past year, this 50-person company has hosted 330 tours, hosting 2,400 curious guests who are interested in understanding the secret sauce to creating an organization that delivers the "business value of joy."
Admittedly, the "business value of joy" is a bizarre term. Rich defines it as having "fun at work while producing wonderful results within a sustainable business" by embracing the philosophy that "humans are wired to work on things bigger than themselves" and "to be in community with one another."
The book is a fun, quick read, full of counterintuitive leadership lessons, such as:
• Assume the customers are wrong and derive product requirements from observations, not conversations
• Involve everyone—clients and employees—in all decisions
• Increase autonomy through tyranny, by defining simple rules and processes that everyone must adopt
• Increase productivity by reducing privacy and creating open, noisy environments where people communicate audibly across the room rather than over the phone or by email
• Increase meeting effectiveness by limiting time, not attendance
• Increase productivity, innovation, and quality by having two people work together on one job
• Increase serendipity by rotating employees on a weekly basis to new pairs and projects, and hiring humans rather than heroes
• Eliminate interviews and evaluate candidates using job trials
• Get the best by letting people rest
• Foster accountability and engagement by having clients explain accomplishments to the team rather than the other way around
Although these techniques are interesting, they are not, in isolation, all that powerful. But there is a deeper message in the book, one outlined by Rich in our recent interview. Reshaping organizational capabilities entails defining an overarching strategy supported by simple but mutually reinforcing principles in four dimensions. Richard believes that, at its core, the "business value of joy" comes from destroying the ambiguity of what and how work should be done. With this as the overarching strategy, the other components fall in line (see Exhibit).
• Decision rights: Everything at Menlo Innovations—from the scope of a product under development to the assignment of resources—is treated as an experiment and re-planned on a weekly basis, with employees and customers included in every step along the way. Fast feedback loops allow for frequent mid-course corrections, which are necessary to avoid expensive, and unpleasant, late-in-the-game surprises that emerge when the magnitude of sunk costs makes it difficult, if not impossible, to throw anything away or start over.
• Processes and measures: Inclusive, fast feedback loops require robust processes and tools that are also easy to understand and implement. This high-tech company uses low-tech, primarily paper-based tools for project planning, prototyping, and status monitoring. Posted on the walls, everybody can see at a glance the work under way, resource assignments, and current status.
• Staffing and structure: Easy-to-understand processes and tools based on five-day development cycles allow pairs to come up to speed very quickly. The weekly process of mandatory on-boarding and off-boarding of pairs facilitates knowledge transfer and promotes resource flexibility.
• Motivators: According to Rich, fast-cycle experimentation and pairing promotes low-risk learning and "provides an emotional safety net" for the employees as they "move into the unknown with confidence and courage." Employees feel safe providing estimates, knowing that they won't be questioned, and requesting changes in roles and projects. Rich believes that his culture acts like an HVAC system by "pumping fear out and safety in."
Rich and his team at Menlo Innovations are to be commended for designing a robust, sustainable organization that delivers on the "business value of joy" promise by eliminating ambiguity so that employees are able to collaborate to produce great work with minimal oversight and maximum flexibility.
Although I am still not all that comfortable with the "business value of joy" term, I agree wholeheartedly that behind the walls of our organizations are humans desperate for challenge, respect, and connection. It's worth investing at least a few hours reading Rich's book and a few more (hours, weeks, or even years) pondering how to translate the foundational principles to your organization. Don't dismiss these concepts as a case study in extreme programming—they are applicable to a wide range of businesses, not just technology-services firms. After all, as Rich says, "Every organization has invisible walls, walls that no one ever tests. Once tested, they can disappear like a morning fog."

Recommended stories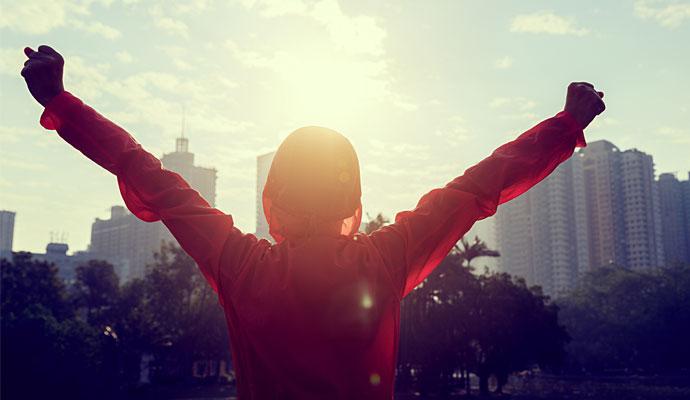 By empowering people to achieve their own goals, leaders can overcome great skepticism—and achieve great results. What worked for cookstoves in Guatemala can work for corporate cloud adoption.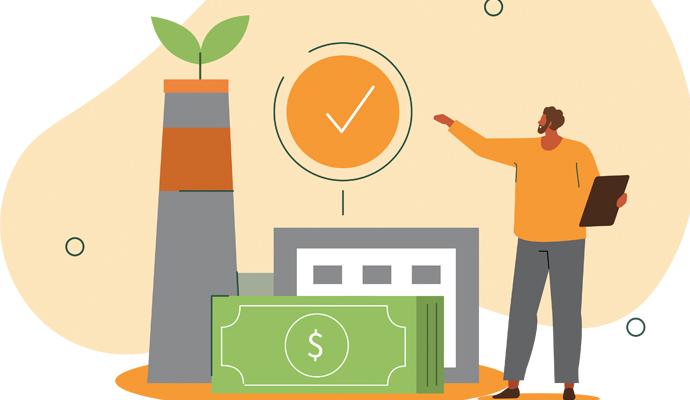 A sweeping philosophical history reveals two groups at odds on the relationship between nature and the economy.