Demand Growing for Supply Chain Execs
Large companies are recruiting an increasing number of top executives with experience in supply chain management. But the financial payoff remains elusive.
Bottom Line: Large companies are recruiting an increasing number of top executives with experience in supply chain management. But the financial payoff remains elusive.
Over the past couple of decades, supply chain management has become a crucial concern for multinational firms. In our super-connected world, firms must maintain a handle on the way products, supplies, and people are zipping around the planet. Companies that streamline the links between their suppliers, manufacturers, distributors, and subsidiaries can realize a distinct advantage over rivals that have not yet caught on to the importance of high-functioning logistics and purchasing departments. Indeed, recent research has identified several aspects of supply chain management that can boost firms' bottom line.
But has the need for efficient supply chain management translated into a demand for supply chain expertise? Following the seminal observation of the great business historian Alfred D. Chandler that "structure follows strategy," it stands to reason that we should see more leading firms hire executives with backgrounds in supply chain management, and that the firms' performance should outpace their competitors as a result.
Turns out that's only partly true.
A new study from researchers at the Swiss Federal Institute of Technology in Zurich—the first empirical attempt to document the presence and impact of supply chain managers on large U.S. firms—shows a long-term, gradual increase in the number of chief executives responsible for supply chain management, even though most firms have cut down on the size of their top management team. That's great news for supply chain jockeys and their advocates. But the study also contains a bit of not-so-great news. It turns out that firms that have a chief supply chain officer (CSCO) post lower operating profit margins than those without one.
The authors analyzed more than 200 U.S. corporations, 91 percent of which were listed on the Fortune 1000, over a recent six-year period. They excluded companies from industries such as insurance and media that, by their nature, don't particularly extract value from supply chain management. They combined several databases that contained financial data on the firms with SEC filings about the careers and biographical information of their top executives. Those whose prior job descriptions included the term supply chain, or indicated a remit in purchasing, logistics, or product supply, were considered to be CSCOs.
The analysis showed a 30 percent increase in the number of CSCOs over the six-year time frame, from 55 percent to 72 percent, even as the number of top management team members shrank by an average of almost 7 percent. Such executives tended to either initiate or broaden the role of CSCO, at the very least taking on wider responsibilities than their predecessors. A case in point: When the officer responsible for product supply at ConAgra Foods stepped down in 2007, he was replaced by an executive charged with sweeping oversight of all supply chain management areas.
Still, the percentage of high-level officers with a background in supply chains remains exceedingly low, accounting for roughly 3 percent of top executives in the sample. About three-fourths of the firms in the study had no top manager directly responsible for the role, meaning supply chain management has a long way to go before it earns the same prominence in the corporate hierarchy as, say, finance or marketing. The proportion of CEOs with a background in supply chains also increased, but they still represented a very small fraction of the overall sample.
And even when companies do pay more attention to these issues, the presence of a CSCO doesn't necessarily translate into better financial returns. It could be that firms with especially low performance and earnings tend to be the ones that need to install a CSCO in a bid to restructure operations, slash costs, and lay the groundwork for better future returns. Perhaps firms that are doing well simply have less impetus to alter the status quo. Or it could be that other factors—the quality of product offerings, exposure to high-growth markets, sharp financial decisions—have a greater impact on short-term financial returns than logistics.
Nonetheless, the authors still believe there's value in elevating supply chain management to the domain of the top management team. For example, the multinational electronics and engineering corporation Siemens saw its performance plummet after the 2008 economic downturn, so it installed Barbara Kux, who held senior posts at Nestlé, ABB, and Philips, as its CSCO. In the years since, Kux has revamped the Siemens supply chain by expanding its global sourcing capabilities, streamlining its supplier system, and increasing cost productivity by standardizing products. Clearly, when the supply chain management function is given high priority at the apex of the corporate structure, crucial reforms can be enacted quickly. Although Siemens hasn't publicly disclosed its savings as a result of the initiative, under Kux's leadership the firm's environmental portfolio increased from €19 billion (US$29.5 billion) in 2008 to €33.2 billion (US$51.5 billion) in 2012, representing 42 percent of total sales.
There's value in elevating supply chain management to the domain of the top management team.
The recent emergence of the supply chain executive mirrors that of the chief financial officer's rise, the authors add. All but ignored until the mid-1960s, the CFO role became fundamental by the beginning of the millennium, a trend driven largely by reforms in accounting regulations and the rash of mergers in the 1980s. It took firms decades to realize the true value of a CFO; perhaps CSCOs will soon enjoy a similar time in the sun.
Source: "Supply Chain Management Executives in Corporate Upper Echelons," by Stephan M. Wagner and René Kemmerling (both of the Swiss Federal Institute of Technology, Zurich), Journal of Purchasing & Supply Management, Sept. 2014, vol. 20, no. 3
Recommended stories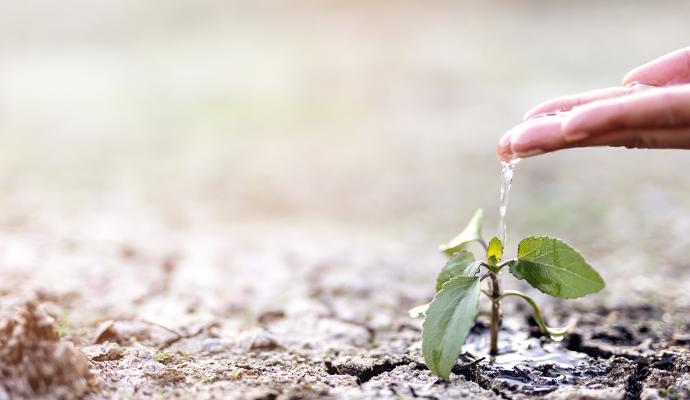 Episode 12 of the Take on Tomorrow podcast features Alison Rose, CEO of NatWest Group, and Andrew McDowell, Strategy& partner with PwC Luxembourg, discussing ways to fund the low-carbon transition.