Economic Nationalism and the Future of Global R&D
A new survey examines how political and economic shifts can affect corporate innovation.
For years, companies have been expanding their research and development (R&D) footprint beyond the boundaries of their home country. But recent political and economic events have raised questions about whether this global innovation model can be sustained. The rise of economic nationalism and protectionist trade policies could have far-reaching effects on how — and where — companies conduct their R&D in the years ahead. It's possible that some companies have already experienced this and, if they have, we're interested in knowing more.
At the beginning of the 21st century, a growing number of companies began directing more of their R&D investment to the regions where their sales and manufacturing were growing fastest, and where they could access the right technical talent. By 2015, our Global Innovation 1000 study found that 94 percent of the companies that spent the most on R&D were conducting at least some of their innovation work abroad. During the last several years, the biggest global shift in R&D investment was from Europe and North America to China and India; Europe saw the largest reduction in relative activity in corporate innovation. At the same time, the U.S. has also benefited, due in part to Asian and European companies seeking to tap into U.S. innovation talent and expertise.
More recently, however, the U.K.'s referendum vote to leave the European Union, the election of Donald Trump in the U.S. on an "America First" platform, and the persistence of protectionist or mercantilist trade policies in countries around the world suggest the global economy is at an inflection point in the long-term trend toward free trade and the movement of people across borders. With this year's Global Innovation 1000 study — which will be released in October 2017 — we seek to understand how much these and other trends are changing the global R&D model, and what actions leading innovators are taking in response.
For example, multilateral trade agreements have enabled companies to reconfigure and optimize their manufacturing, supply chain, and R&D footprints. But today the U.K. and the European Union are renegotiating their trade arrangements in the wake of Brexit — amid great uncertainty about the ultimate effects on companies. Meanwhile, the U.S. announced in January 2017 that it was pulling out of the Trans-Pacific Partnership, and the future of other trade liberalization measures, including the North America Free Trade Agreement, are also in question.
Another factor that may influence how companies design their R&D model is the rise of more rigorous immigration and residency requirements. Recent news accounts suggest engineering and computer science students concerned about immigration policies are increasingly eyeing Canadian universities over U.S. institutions. This trend matters for U.S. companies because these students often seek employment in the country where they were educated, and are thus a prime source of talent for entry-level R&D positions. Similarly, in the U.K, businesses are concerned that post-Brexit immigration restrictions could lead to a crisis in engineering skills.
The rise of economic nationalism could have far-reaching effects on how — and where — companies conduct their R&D in the years ahead.
Rising economic nationalism could also encourage the continuation of protectionist policies in many countries, which may affect corporate decisions about R&D. China, for example, has pursued trade and intellectual property practices that many companies and global institutions consider overly restrictive. These include industrial policies and nontariff measures that in some cases favor domestic over foreign companies, the dominant positions of state-owned enterprises in some sectors, unequal access to subsidies and financing, and inadequate protection and enforcement of intellectual property rights.
We want to know how company leaders are thinking about these challenges: what their concerns are, if and how they are changing their innovation practices, and who they think stands to gain or to lose advantage. Please click here to share your insights and reserve a free copy of the report, as well as a complimentary one-year digital subscription to s+b magazine.
Recommended stories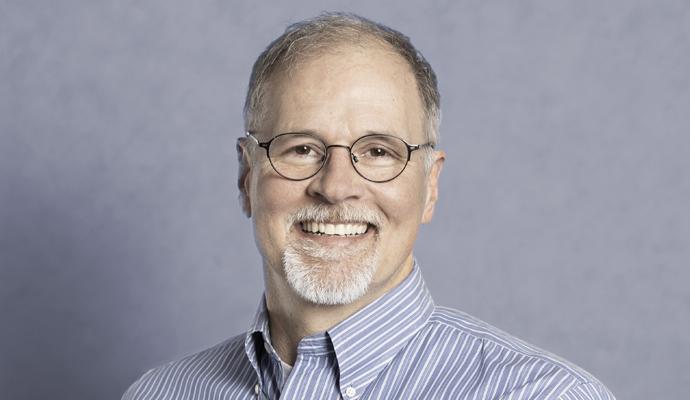 CEO Robert Playter dispels worries about the potential harm robots could inflict and thinks they will empower people instead of displacing them.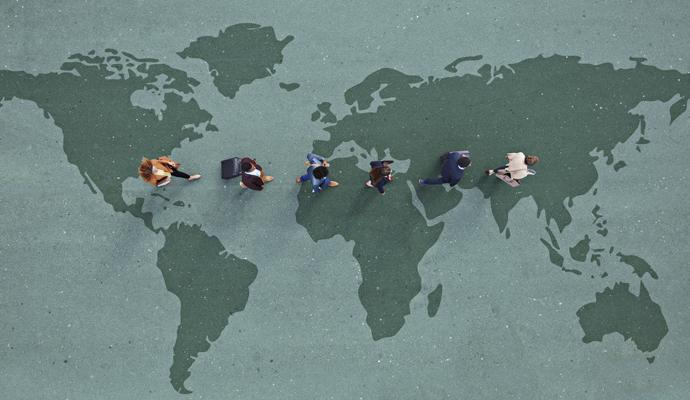 Episode 11 of the Take on Tomorrow podcast features Parag Khanna, author and entrepreneur, and Dion Shango, PwC's territory senior partner for Africa Central and Southern Africa, discussing the implications of an increasingly mobile world.