Frenemies with Benefits
When their profit goals differ, fiercely competitive firms may decide to collaborate with each other on complementary offerings.
Bottom Line: When their profit goals differ, fiercely competitive firms may decide to collaborate with each other on complementary offerings.
Traditionally, companies vying for dominance of their industry have viewed the competition with a winner-takes-all mentality, striving to push their rivals out of the marketplace by attracting consumers exclusively to their own products or services. But the recent rise of multisided platforms — which allow consumers to use or buy goods and services from several complementary but competing firms — has changed the game.
Think of the way operating systems like Mac OS, Linux, and Windows connect consumers with third-party software firms that develop applications and, in turn, improve the central platform. In industries as diverse as media, retail, social networking, smartphones, and even credit cards, collaborating or partnering with complementary firms can make the focal offering more appealing to consumers.
There might be no clearer case of this phenomenon than the e-reader market, in which the Apple iPad and Amazon Kindle compete vigorously. After Apple's launch of the iPad in 2010, three years after the Kindle's introduction, Amazon took the bold step of making its Kindle Reader available on Apple products such as the iPad and iPhone, allowing consumers to read e-books bought from Amazon on Apple devices. Although Apple has a reputation for shunning external applications when they go head-to-head against its own products, the company allowed Amazon to bring the Kindle Reader to the iPad. (However, Apple did not reciprocate by making its iBooks available through the Kindle.)
In short, the two platforms effectively became "frenemies," according to a new study published by Harvard Business School — neither friends nor enemies but rivals seeking a certain degree of compatibility to extract more value from consumers than they would on their own. Using the dynamics of the Kindle–iPad rivalry and relationship, the authors developed a model to outline why rival platforms could decide to join forces. The deciding factor, it turns out, is the difference between the two firms' profit strategies. It must be a large difference for the companies to justify banding together.
Apple and Amazon effectively became "frenemies."
For example, the iPad is a multidimensional device, offering many features in addition to an e-book reader. As a result, hardware profits are essential to Apple's bottom line. In contrast, royalties from the sale of e-books are much more important for Amazon's Kindle, which (except for the Kindle Fire) is exclusively an e-reader. When the discrepancy in profit focus widens far enough, the advantages of putting the Kindle Reader on the iPad become clear: Amazon's e-book sales rise because of the influx of iPad users, and Apple's hardware profits increase because the iPad becomes more attractive to consumers who want access to the Kindle Reader.
The analysis shows that both companies generate more than enough in additional sales from their preferred profit streams to offset any losses from collaborating with a rival. The model also reveals that it doesn't make sense for the companies to embrace two-way compatibility, because both companies would lose — and break from their profit strategy — by offering iBooks on the Kindle.
The implications extend beyond the e-reader market, the authors write, to many types of companies whose rivals employ different tactics to capture value. For example, the model sheds light on the reasoning behind Amazon's surprise decision in March 2015 to launch a store on Alibaba's Tmall.com, a leading Chinese e-commerce site. Even though the two companies compete in China (via Amazon.cn), their profit strategies differ significantly enough to warrant a collaboration: Amazon earns profits from consumers, whereas Alibaba makes its money off merchants via advertising and e-commerce fees. Given that Amazon's market share in China is much smaller than Alibaba's, both sides benefit because Amazon can sell more merchandise to Chinese consumers and Alibaba can reap the profits from charging a commission to its competitor.
However, factors that reduce the asymmetry in the profit focus of two rivals looking to collaborate can mean such a collaboration no longer makes sense, the authors found. The study's findings help explain why many two-sided platforms decide to go it alone and not hook up with a rival. The drive for market dominance is one reason to remain incompatible with other industry offerings; another reason may be that some competing companies share an all-too-similar vision for their profit streams. Take the video game sector: Microsoft's Xbox and Sony's PlayStation have such analogous features and comparable pricing schemes that they have nothing to gain from launching crossover products.
Still, like Apple and Amazon, many firms in a wide array of industries will have to deliberate the pros and cons of collaborating with competitors. The rise of digitization has resulted in an increasing separation of hardware and software — many cars and consumer appliances, for example, aren't manufactured in the traditional way, but instead utilize an array of subcontracting companies to provide specialized components.
In the auto industry, General Motors, Ford, and Tesla are all striving to lure customers by offering their own version of value-adding software apps for their vehicles. But their profit models vary: Whereas Ford and Tesla include their navigation apps at no charge, GM charges a subscription fee for OnStar. Would it make sense for these three manufacturers to let car buyers use their rivals' software? A careful consideration of the competition's profit model and of the value consumers assign to compatibility can provide managers with the answer, the authors suggest.
Source: "Frenemies in Platform Markets: The Case of Apple's iPad vs. Amazon's Kindle," by Ron Adner (Dartmouth College), Jianqing Chen (University of Texas at Dallas), and Feng Zhu (Harvard University), Harvard Business School Technology & Operations Management Unit Working Paper No. 15-087, May 2015
Recommended stories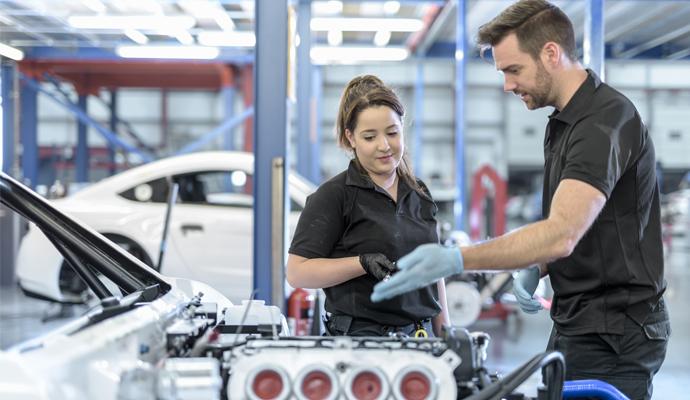 When the paint shop leadership team for carmaker Audi initiated a change process, they decided to trust the power of questions.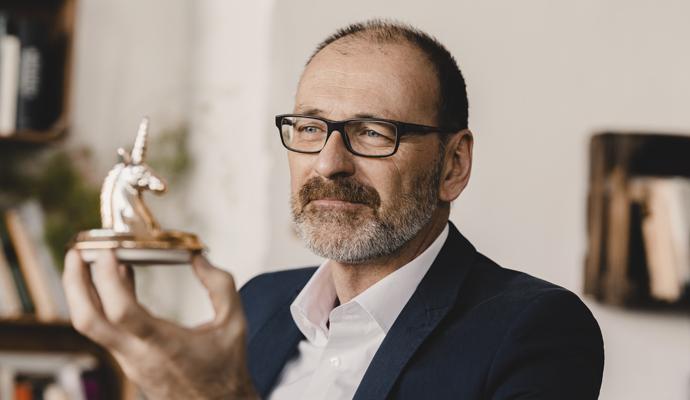 A new book makes the case for adopting the enduring principles of this '80s-era process-management system in digital-first businesses.